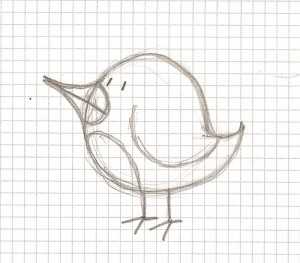 30 Top Twitter Feeds in Economics and Finance
When we conducted an informal survey of economists about a year and a half ago (published in this blog post), only slightly more than 20% said they regularly used Twitter. In the time since, however, Twitter has gained ground as a useful and prominent thread within the social media fabric, particularly for professionals looking to network and make connections.
So whether you've been Tweeting since the site began or you're still a rare holdout, this list of 30 top econ and finance Twitter feeds offers a basic overview of who you could, and should, be following on Twitter. This list includes institutions, individuals and groups from across the political and academic spectrum. In addition to this list (which is offered in no particular order), we of course encourage you to stay up to date with us @INOMICS.
There are of course many other great Twitter feeds that couldn't fit on this list. Please feel free to leave additions in the comments section here or on Facebook!
Photo credit: Matt Hamm
Also Interesting

A Post-PhD Career in Research: Jack of all Trades, Master of Some

Our favorite caricature of a post-doctoral researcher: a frail man (or woman) with unkempt hair, hunched in front of a computer screen, with a half-filled cup of coffee by his side. As the coffee gets colder and time flies by, he appears oblivious to his surroundings – he is happy spending long hours at his desk conceptualizing arcane theory on obscure topics the real world does not care about. He is in a state of eternal tapasya – meditating on his eternal love-affair with knowledge… because, life is an eternal quest for knowledge!

For conference organizers

Event management and organization during the coronavirus outbreak

Virtual options such as GoToMeeting and Zoom are viable solutions which allow conference organizers to host their events safely, in spite of the pandemic. Virtual broadcasting may also allow you to expand the options available to participants. Here's how: Pre-recorded sessions:

Reading During the Pandemic

The Best Behavioral Economics Books

The current circumstances can be tough: being isolated from families and friends is difficult, and having to spend most of our time inside isn't particularly healthy. However, there is one thing you can spend a lot of time doing which will improve your quality of life exponentially: reading! If you're on the hunt for a behavioural economics program, or if you're currently studying and just want to make sure you stay in the know, it's definitely worth browsing some of the best books which have been written on the subject over the last few years.