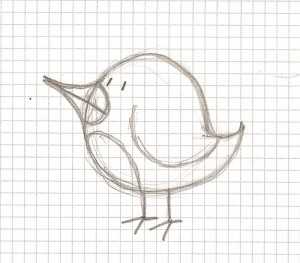 30 Top Twitter Feeds in Economics and Finance
When we conducted an informal survey of economists about a year and a half ago (published in this blog post), only slightly more than 20% said they regularly used Twitter. In the time since, however, Twitter has gained ground as a useful and prominent thread within the social media fabric, particularly for professionals looking to network and make connections.
So whether you've been Tweeting since the site began or you're still a rare holdout, this list of 30 top econ and finance Twitter feeds offers a basic overview of who you could, and should, be following on Twitter. This list includes institutions, individuals and groups from across the political and academic spectrum. In addition to this list (which is offered in no particular order), we of course encourage you to stay up to date with us @INOMICS.
There are of course many other great Twitter feeds that couldn't fit on this list. Please feel free to leave additions in the comments section here or on Facebook!
Photo credit: Matt Hamm
Also Interesting

The Top Finance Books for Economists

Starting out in a finance degree? Stuck at home during lockdown and want to remain safe while improving your financial knowledge? Simply interested in the topic? INOMICS is here to help. If you're looking for the most-talked-about books in the field, or planning on getting some interdisciplinary knowledge, check out our list of the top books in finance.

A Discriminatory Pandemic

The Racial Inequalities of COVID-19

Dubbed 'the great equalizer' at its outset, COVID-19 has often been described as picking its victims at random. Blind to race, ethnicity, and gender, it sees just a human body, a host that enables it to do what all pathogens are programmed to do: spread. While this, from a biological perspective, may be true, the disease's sweep of the globe has been anything but equalising. Data from both the US and UK - who along with Brazil compete for the honour of worst pandemic response - show that in terms of cases and deaths, minorities are hugely overrepresented.

Reading During the Pandemic

The Best Behavioral Economics Books

The current circumstances can be tough: being isolated from families and friends is difficult, and having to spend most of our time inside isn't particularly healthy. However, there is one thing you can spend a lot of time doing which will improve your quality of life exponentially: reading! If you're on the hunt for a behavioural economics program, or if you're currently studying and just want to make sure you stay in the know, it's definitely worth browsing some of the best books which have been written on the subject over the last few years.