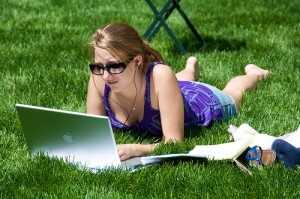 Free Online Courses in Politics and Law
Following the overwhelming interest in previous posts on free online courses in econometrics, mathematics andstatistics, as well as an article offering an overview of online professional development courses, we would now like to turn to the related fields of politics and law. Whether you're a working professional already well into a career or a student looking to bolster knowledge in a specific area, online courses are a great way to build knowledge and expand your skillset.
With the rise of MOOCs (Massive Open Online Courses) over the past decade, open access to knowledge has become quite a hot topic. Moreover, as tuition fees continue to rise in countries such as the United States and United Kingdom, free online courses become an increasingly appealing option for many people. The list below includes both stand-alone courses and classes that are part of online degree programs. Though certain programs require fees, we tried to include only free courses in the list below. All courses offered via these sites are conducted in English.
Universities with free online classes and degrees in politics and law
o MIT
Numerous graduate level courses in politics and political science
o Yale
Multiple graduate level political science courses
o Stanford
Numerous graduate level courses in polits and law
o Oxford
Numerous courses and an online MSt in International Human Rights Law
Online courses in politics and law available through other sources
o edx.org
Photo credit: Ed Yourdon
Also Interesting

The Best Online Microeconomics Courses for Beginners

Microeconomics is the study of what economic actors - be they people, firms, or whole industries - do when confronted with choice, and how this affects the distribution of resources. It's fascinatingly revealing but can be frustratingly complex. And regardless of which direction your economics career takes, it's likely that, at some point, it will have to be mastered. But that's fine, INOMICS is here.

Our Economies Prioritise Male Interests. They Must Be Changed

In the collective consciousness, the economist exists as a middle-aged man, bespectacled and clad in a suit, whose unhealthy pallor betrays a hermit-like lifestyle led in the confines of a library. Of course, this image isn't a particularly fair reflection of the discipline, or its practitioners. Some, for instance, will be aware that in the last few years a number of economists have experimented with contact lenses.

From University Campus to Remote Education: How Steep is the Learning Curve?

Universities around the world are currently experiencing a crash course in online education. The coronavirus pandemic has shaken the sector in a big way, leaving professors and students struggling to complete the academic year off campus and having to prepare for the next one under very uncertain circumstances.