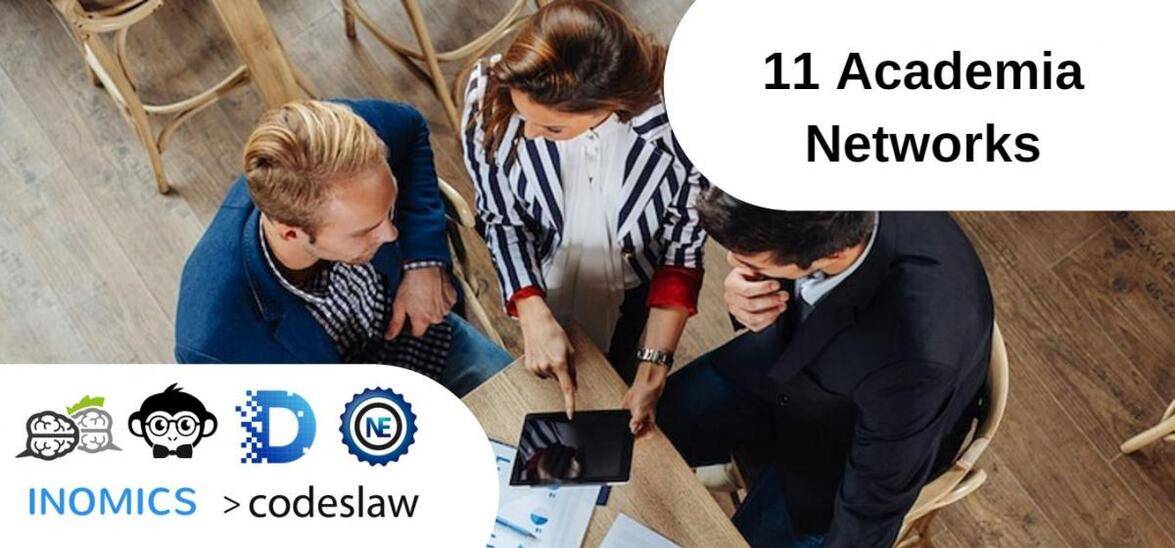 INOMICS expands to serve more disciplines
As part of the expansion of the INOMICS team, building on our expertise and experience for over 10 years, we have created 11 Academia Networks – a unique network of online niche platforms for academics, students and professionals, neatly tailored to suit the academic and career needs of people at different stages of their professional development, in varying disciplines.
INOMICS is continuously developing and making progress in the market of online academic, student and professional recruitment and as a result, we are rolling out five new niche platforms which all form part of 11 Academia Networks. This hinges on the knowledge that specialist recruitment platforms yield better results than a hodgepodge website with a department store functionality, for both users and customers. The new platforms have been designed to serve the particular needs of conference-goers, business leaders, software developers, engineers and pre-undergraduate students.
The new 11 Academia Networks' niche platforms are:
Web users will benefit from enhanced accessibility to a wider variety of opportunities from different platforms. Users from various backgrounds and disciplines can finally benefit from the same targeted information and user experience as economists and finance professionals have been benefitting from for the last decade on INOMICS.

Steering users in the direction of their desired educational programmes, conferences, courses and career opportunities, 11 Academia Networks' platforms will function separately in terms of their target audiences but will have a unified business structure. This means that customers, whether HR professionals, conference organisers student recruiters, marketing officers, researchers or professors, will be able to promote their offers on more than one appropriate platform, reaching an even higher number of users. Our customers will be able to do this while maintaining the familiar and straightforward design of INOMICS.
This marks the latest move from us to give improved service by extending and broadening the reaches of our customers into greater and more diverse target audiences.
11 Academia Networks is continuing to grow to meet the demands of the online academic, student and professional recruitment market and is poised to contribute even more to ensuring a more lucid and global education sector.
Also Interesting

Summer tips to make the most of your recruitment on INOMICS

1) Re-Use and Re-Activate Previous Announcements Our customer team will help you keep your content up-to-date online, or boost your next campaign. By keeping an existing page online, you can benefit from the "reputation" your opportunity has already gained with Google and other search engines (SEO).

Salaries in Economics: Does having a PhD Matter?

Now, with the release of the INOMICS Salary Report – based on the salary data of almost 2,000 economists – any uncertainty can be laid to rest and the question answered: in financial terms, yes, having a PhD does matter. In fact, to say that it matters is something of an understatement – such is its influence on an economist's future earnings.

Teaching Economics to Undergraduates

Teaching Tips for Teaching Assistants

What kind of teacher do you want to be? Early on as an economics TA, whether inadvertently or by design you will establish what kind of teacher you are. Will your teaching style resemble that of a coach, an instructor or a taskmaster? And will you aim for an informal, friendly relationship with students or will you establish yourself an authority figure with a degree of professional distance? All this hinges on the choices you make and the actions you take during your first few weeks.