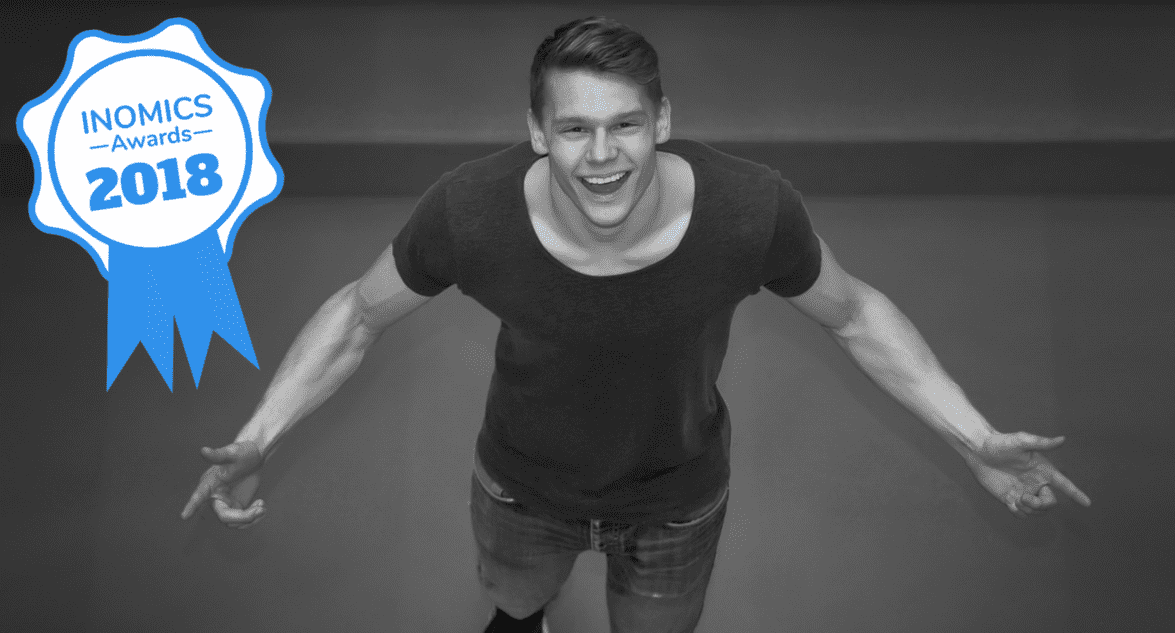 The 2018 INOMICS Awards
Now in their second year, the INOMICS Awards 2018 once again recognise the career and study opportunities offered by universities and institutions around the world, measuring their reputation and attraction for INOMICS users. This year, however, we are dividing up the awards into categories to showcase the different qualities we recognise as important for our users, to better help advise them with their academic careers and acknowledge different institutions with different strengths. Within those categories, we have awarded Gold, Silver and Bronze prizes for their respective excellence within each category, along with a shortlist of runners-up we believe deserve special recognition. The six categories we have awarded are Top Employers, Best Training Course to Develop Your Skills, Best place to do a Master's, Best conference to attend, Best place to do a PhD & Best Summer School. By awarding the top institutions and universities through these categories, as well as highlighting the runners-up, we can share a more insightful light on 2017's most relevant institutions for INOMICS users.
To choose the winners of the 2018 INOMICS Awards, we measured the interest of the INOMICS audience in the job and career opportunities offered by each institution and listed on INOMICS. The criteria took into account how many people read about opportunities at each institution, and how many of these interact with them, based on page views and clicks out to the announcements of each nominee. The INOMICS team would like to commend all the institutions featured in each of our award categories, as well as hundreds of smaller institutions offering niche training opportunities and job offers, for their educational value and research contribution to the field of economics.
Top Employers
Gold Prize: Ludwig Maximilian University of Munich
Silver Prize: Deutsche Bundesbank
Bronze Prize: New York University Abu Dhabi
Best Training Course to Develop Your Skills
Gold Prize: Kiel Institute for World Economy (IFW)
Silver Prize: TStat Training
Bronze Prize: EcoMod
Best Place to Do a Master's
Gold Prize: Barcelona Graduate School of Economics
Bronze Prize: Turin School of Development (ITCILO)
Best Conference to Attend
Gold Prize: RSEP
Silver Prize: MIRDEC
Bronze Prize: EcoMod
Best Place to Do a PhD
Gold Prize: University of Cologne
Silver Prize: The University of Queensland
Bronze Prize: Ludwig Maximilian University of Munich
Best Summer School
Gold Prize: London School of Economics
Silver Prize: Barcelona Graduate School of Economics
Bronze Prize: Paris School of Economics
For more on our Awards, including a list of those institutions who received 'special recognition' in each category, just hit the button below and download the whole Handbook! It is free for all!
➲ Download the 2018 Handbook now!
---
For lots more information for economics students and others, see these articles:
>> Top Career Paths: Microeconomics
>> Top Career Paths: Macroeconomics and Monetary Economics
>> 30 Top Twitter Feeds in Economics and Finance
>> What to Do With Your Economics Degree: Career Paths for An Economist
>> Top Economics Think Tanks and Research Institutes in the US
Also Interesting

The Best Online Microeconomics Courses for Beginners

Microeconomics is the study of what economic actors - be they people, firms, or whole industries - do when confronted with choice, and how this affects the distribution of resources. It's fascinatingly revealing but can be frustratingly complex. And regardless of which direction your economics career takes, it's likely that, at some point, it will have to be mastered. But that's fine, INOMICS is here.

The Top Business Books

If you're interested in the world of business, there are a huge number of books written each year on the topic. To help you keep up to date and to identify any interesting books which you might have missed, today we're sharing a list of the top bestselling books in the field of business.

How to Choose an Online Course or Degree

INOMICS has seen a surge in demand for online courses recently, with far more students searching for higher education alternatives. With the effects of COVID-19 ongoing, and many institutions still closed, enrolling in a fully online program or online degree has clearly become the best way to continue self-improvement and career development. Institutions offer a variety of online degree programmes and massive open online courses (MOOCs), which often have less expensive tuition fees.