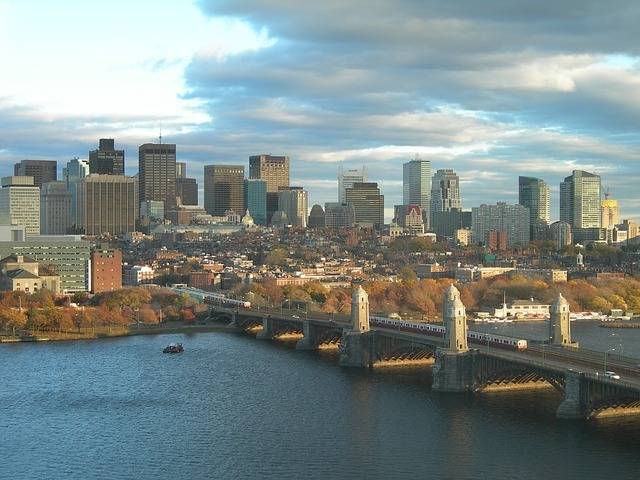 AEA Annual Meeting 2015: January 3-5, Boston, MA
Today marked the first day of this year's American Economic Association (AEA) Annual Meeting. The AEA Meeting is an annual event that brings together some of the superstars of economics in one of the largest economics-focused gatherings in the world. Every year, upwards of 10,000 academics come together for discussions, presentations, and – equally important! - socialising, over a long weekend.
Last year and the year before, INOMICS participated in the event, and it was a wonderful chance to meet some of our readers and get in touch with academics from around the world! This year the meeting is taking place from January 3-5 in Boston, MA. The daily program of events is available on the AEA website.
For PhD students in the field of economics, the AEA Meeting can often be a useful way to meet potential employers. It can therefore be a great tool for finding a job, and it's always a good idea to dress to impress! For a useful guide to the dress code for academic conferences, have a look at this blog post on the INOMICS blog detailing what to wear and what to avoid when you're frantically rummaging through your wardrobe.
This year, there are a wide range of events to take part in, addressing a diverse variety of highly topical subjects. Some of these interesting topics include 'Analyzing the Dynamics of Social Networks in Developing Economies' and 'Experimental Finance and Neuroeconomics', or even 'Ethical Challenges Facing the Academic Economist' , and those are just taken from the preliminary schedule on January 3! There are also a number of committees focussing on issues such as the status of women in the economics profession, all of which should prove to be very informative.
After the 2014 AEA Meeting, we wrote a blog post detailing a number of relevant blogs, papers and videos to check out afterwards. Similarly, after 2013's Annual Meeting we put together this useful list of links and resources from interesting economics blogs.
If you're looking to attend in order to find a job, another way to find great academic job openings in the field of economics is to have a look at the job listings on the INOMICS website! It would also be a good idea to have a look at the 2014 Job Market Report to see where you fit in in the global market!
Also Interesting

Top Conferences in Banking, Economics and Finance – 2014 End of Year Round Up

As the year slowly draws to a close it can be easy to focus on the work in front of us and forget about the many academic conferences still taking place around the world. Such events are a great place to build your network, boost your CV and gain new insight into your field. This list offers you a brief overview of the many conferences in banking, economics, finance and related fields that will be taking place across the globe during the last months of 2014.

Conferences in Finance: 15 Events in Summer 2014

Last year, we offered you a list of 10 finance conferences worth attending in 2013. Now, with summer just around the corner and conference season already underway, we want to make sure you know which conferences to register for ASAP and which to have on your radar for the coming months. With finance such a hot topic across the world right now, we've expanded our list to 15, while limiting the time frame to the summer months.

Popular Fields in Economics – Which Conference Topics are Most Relevant?

With the release of the Spanish report this week in the worldwide series of INOMICS Job Market Reports, more information has been added to the wealth of data regarding the interests and experiences of economists across the globe.