Start Date:
End Date:
Application Deadline:
Type
Summer schools
Study Options
Five-Day Intensive Course
Fees
Regular fees: 800 - 1900 EUR
Comment:
Academic fees are only applicable to full-time university faculty or full-time graduate students. PhD students may opt for an additional discount of EUR 300 by sending a letter and a CV addressed to the Director of the CSS (css@cemfi.es) before 16 June documenting the circumstances which might justify this discount.
Location
Casado del Alisal, 5
Madrid
Spain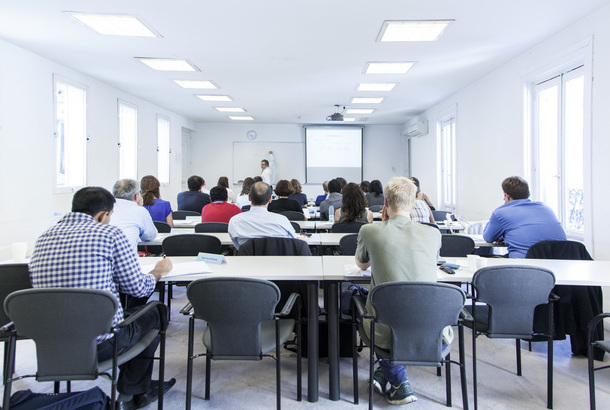 CEMFI SUMMER SCHOOL offers top-level training for academics, central bankers, and practitioners. Participants are exposed to the latest developments in each field. Courses are taught within a five-day period and provide an intensive, rigorous, and in-depth analysis of the topics covered. See our website for more information: http://www.cemfi.es/studies/css
CEMFI is an independent non-profit foundation created by the Bank of Spain. CEMFI's faculty is committed to high-quality research, and faculty members publish in the most prestigious international journals. Moreover, CEMFI is widely known for its excellence in teaching.
CEMFI occupies a beautiful 19th century palace located in a quiet area in the center of Madrid, between the Retiro Park and the Prado Museum.
The following 9 courses are offered in the 2017 edition:
21 - 25 August 2017
Market Engineering in Empirical Industrial Organization and Finance by Jakub Kastl (Princeton University)
28 August – 1 September 2017
Machine-Learning Methods for Economists by Stephen Hansen (Oxford University)
Estimation, Forecasting, and Policy Analysis with DSGE and Time Series Models by Marco del Negro (Federal Reserve Board of New York)
Treatment Effects and the Econometrics of Program Evaluation by Alberto Abadie (MIT)
Credit Risk Modeling: Lessons from the Crisis by Michael Gordy (Federal Reserve Board)

4 - 8 September 2017
The Analysis of Public-Debt Sustainability by Enrique Mendoza (University of Pennsylvania)
Competition, Regulation, and Risk-Taking in Banking by Rafael Repullo (CEMFI)

11 – 15 September 2017
Panel Data Econometrics by Steve Bond (Oxford University)
Monetary and Fiscal Policy with Heterogeneous Agents by Greg Kaplan (University of Chicago)
PREREQUISITES:
See the description of each course for prerequisites.
LANGUAGE REQUIREMENTS:
All courses are taught in English.
CLASS SIZE:
Around 30 students.
AVERAGE % OF INTERNATIONAL STUDENTS:
Around 50%.
COURSE INSTRUCTORS/PROFESSORS:
Top academic professors in the area of economics and finance.