Deadline for paper submissions
The eleventh DEE Conference will take place on 1–3 September 2021 at Heriot-Watt University, Edinburgh.
The Developments in Economics Education conference is a fantastic opportunity to showcase research, innovation and best practice in economics teaching. It is Europe's leading conference on economics in higher education.
We are delighted to announce that the Call for Papers is now open. We welcome submissions for both paper presentations and interactive workshops. Find out more and submit a proposal here.
See previous DEE conferences here (see side of the page). At all previous DEE conferences (2011–2019), 100% of respondents have said that they would recommend the event to their colleagues.

Coronavirus update
We hope that, by September, we shall be able to hold the conference in person at Heriot-Watt. However, we shall maximise the possibility of online participation for those prevented from travelling by COVID-19 (or any other cause).
Call for Papers
The call for papers for the 2021 conference is now open and will close on Friday 5 March. We welcome submissions of two types:
Papers - presentations of research and novel teaching methods
Workshops - to share innovative teaching methods in an interactive environment
In addition to the abstract submitted at this stage, presenters of paper sessions will be expected to submit a 750 word detailed abstract by 1 August 2021 for the conference handbook.
Who Should Attend?
Anyone interested in teaching economics at HE level (whether to economics or other students), especially:
- Lecturers in higher and further education
- Graduate teaching assistants
- Library and information staff
- University teaching support staff
- Staff developers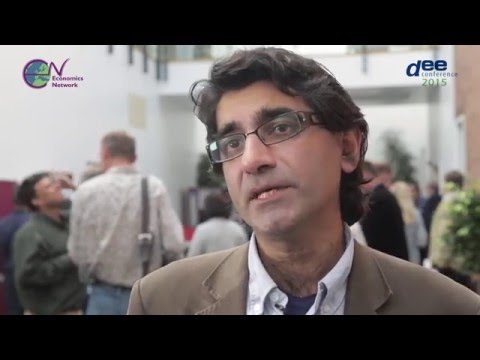 Deadline for paper submissions