We are inviting you to participate in the 14th annual Prague Conference on Political Economy (PCPE). PCPE is an international and interdisciplinary gathering of scholars focusing their research on a broad approach to the study of social reality crossing traditional disciplines. Scholars writing in the tradition of PPE, PPE&L or the Austrian School of Economics and political economy of freedom are particularly welcome. During two days of the conference (Friday afternoon and Saturday), participants will have an opportunity to participate in lectures and debates focusing on economics, political science, history, philosophy and other humanities, and to discuss these issues with leading theorists in the field, both from Europe and overseas. The conference is linked with a unique international PPE program with students from 20+ countries.
Preliminary list of sessions: Transition and Policy Reforms, Modern Austrian Economics, History of Ideas, Problems of Economic and Social Development, Entrepreneurship and the Market Process, Institutions, Freedom and Coercion, Economics and History, Economics and Politics, Monetary Policy and Economic Crises,...
Friedrich von Wieser Memorial Lecture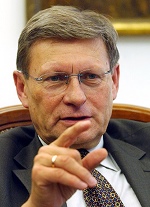 Leszek Balcerowicz is a professor of Economics at the Warsaw School of Economics, the former chairman of the National Bank of Poland and Deputy Prime Minister in Tadeusz Mazowiecki's government. He is famous for implementing the Polish economic transformation program in the 1990s commonly referred to as the Balcerowicz Plan. His books include Puzzles of Economic Growth or Socialism, Capitalism, Transformation. You may read his chapter on Institutional Systems and Economic Growth from Aslund and Dabrowski (ed.): Challenges of Globalization: Imbalances and Growth.
Franz Cuhel Memorial Lecture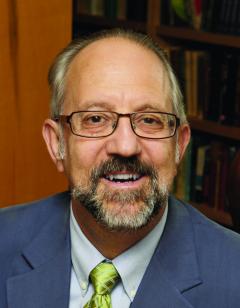 Joseph Salerno is a professor of economics in the Finance and Graduate Economics Department in the Lubin School of Business of Pace University in New York City, a research associate of the Foundations of the Market Economy in the economics department at New York University, an editor of the Quarterly Journal of Austrian Economics, and the academic vice president of the Mises Institute where he holds the Peterson-Luddy Chair in Austrian Economics. He also holds the John V. Denson II Endowed Professorship in the economics department at Auburn University. He is the author of Money: Sound and Unsound. His latest book is The Fed at One Hundred: A Critical View on the Fed¬eral Reserve System, co-edited with David Howden (Springer 2014).
Start Date:
End Date:
Deadline for paper submissions:
Expired help
Deadline for participant registration:
Expired help
Jungmannova 17, Prague 1
Prague , Czech Republic