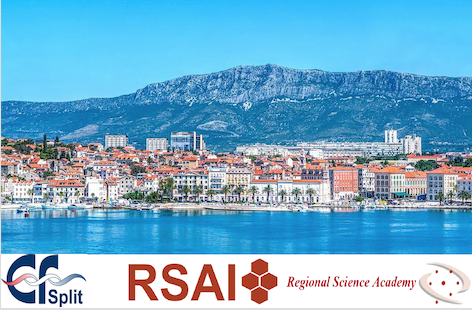 EFST SUMMER SCHOOL - From Smart to Intelligent cities – organized by EFST and TRSA, supported by RSAI
The EFST Summer school From Smart to Intelligent Cities organized by Faculty of economics, business and tourism in Split and The Regional Science Academy and supported by Regional Science Association International represents an unique opportunity to learn and discuss about structures, actors, processes and challenges of the regional and urban development, smart city management and touristic development in dialogue with leading international academic experts and practitioners
Target Audience:
The Summer School has been tailored to upper-year undergraduates, graduate students, PhD students and professionals from all over the world with an interest in different aspects of urban and regional development, smart city management and tourism. We encourage the participation of students in other applied fields who want to improve their knowledge in the field as well.
Organization:
There are three streams in this Summer School on 'FROM SMART TO INTELLIGENT CITIES'":
Concepts, Methods, Policy Framework
Concepts, Methods, Digital Transformation
Concepts, Methods, Tourism Development
To apply or for further details go to our website: (http://summer.efst.hr/)
Start Date:
End Date:
Application Deadline:
Expired help
Certifications & Titles
Certificates of attendance and a graded transcript of results will be sent to all students who complete the course with 6 ECTS.
Cvite Fiskovića 5
Split , Croatia