Join us at Cass Business School, London for the fourth annual Stata Winter School.
This year's programme consists of four courses spread over six days. You can choose to attend one, all, or a combination of courses on the following topics:

Course 1: Introduction to Stata and Data Management
Course 2: Data Visualisation through Stata
Course 3: Analysing Panel Data in Stata
Course 4: Visualising Regression Models using Stata
Our courses are taught by professionals who are experts in their fields. You can find out more about the teachers, view the full agenda and register for the course of your choice on our website.
AGENDA:
COURSE 1: INTRODUCTION TO STATA & DATA MANAGEMENT (2-DAYS)
11-12 DECEMBER 2017
Introduction to Stata:
Session 1:
Introduction to the Stata interface
Working interactively in Stata using the Graphical User Interface
Understanding Stata's command syntax
Stata Help
Session 2:
Loading and saving data
Exploring data: key commands for getting to know your data
Essential commands for creating new variables
Session 3:
Creating basic tables and graphs
Working efficiently with do-files
Saving results output in a log file
Session 4:
INTRODUCTION TO DATA MANAGEMENT
Session 5:
Brief review of Stata basics
Importing data into Stata from Excel
Renaming, labelling and ordering your data
Session 6:
Useful functions for creating summary variables
Dealing with string variables and dates in Stata
Changing the shape of data
Session 7:
Creating summary datasets
Using Stata's system variables for data management tasks
Some simple programming tools for saving time
Session 8:
COURSE 2: DATA VISUALISATION THROUGH STATA (1-DAY)
13 DECEMBER 2017
Session 1:
Creating graphs using the Graphical User Interface
Working efficiently in do files: saving and reusing graph commands
Demonstration of Stata's graphical schemes
Session 2:
Editing graphs using the Stata Graph Editor
Insight into the wide range of graphs available in Stata
Saving and exporting publication quality graphs
Practical session
Session 3:
Visualising data in tables
Creating tables using the Graphical User Interface
Copying tables into Excel or Word
Exporting results using the putexcel command
Session 4:
Brief overview to data visualisation through maps
Practical session
COURSE 3: ANALYSING PANEL DATA IN STATA (2-DAYS)
14-15 DECEMBER 2017
INTRODUCTION TO PANEL DATA
Session 1:
Brief summary of Stata's main commands
Introduction to time series operators in Stata
Working with panel data in Stata
Summary of basic regression analysis
Session 2:
Regression and causality
Differences-in-Differences
Session 3:
Static panel data models
Fixed effects regressions
Random effects regressions
Session 4:
DYNAMIC PANEL DATA MODELS
Session 5:
Dynamic panel data models
Challenges of dynamic panel data models
Session 6:
Instrumental-variable estimators
Generalised method of moment
Session 7:
The Arellano-Bond estimator
The Arellano–Bover/Blundell–Bond estimator
Misspecification Tests
Session 8:
COURSE 4: VISUALISING REGRESSION MODELS USING STATA (1-DAY)
16 DECEMBER 2017
This course is aimed for researchers from any field, with a basic knowledge of Stata, who are interested in present results effectively from any regression model-fitting using Stata commands designed for this purpose.

Overview:

Researchers from any field start to squirm when asked to give a simple explanation of the practical meaning of a non-linear relationship and/or an interaction from any type of regression model. Michael Mitchell's book titled 'Interpreting and Visualizing Regression Models Using Stata' presented techniques that make answering those questions easy. This one-day course is mainly based in Mitchell's book to introduce the way to present results from any model-fitting in a wide variety of settings in practice using the Stata commands margins and marginsplot

Course Outline:
Type of regression models
Predictive margins, marginal effects and elasticity
Continuous and categorical predictors
Linear and non-linear relationships
2-way and 3-way interactions
Practical exercises using the commands margins and marginsplot
PREREQUISITES:
Course 1: An Introduction to Stata and Data Management
No prior knowledge of Stata required. Knowledge of using other statistical software is an advantage but not necessary.

Course 2: Data Visualisation through Stata
Prior knowledge of Stata is not essential but very helpful; more specifically having familiarity with Stata's interface and understanding of its syntax.

Course 3: Analysing Panel Data in Stata
A basic understanding of Stata and familiarity with regression analysis are required.

Course 4: Visualising Regression Models using Stata
Basic knowledge of Stata and regression models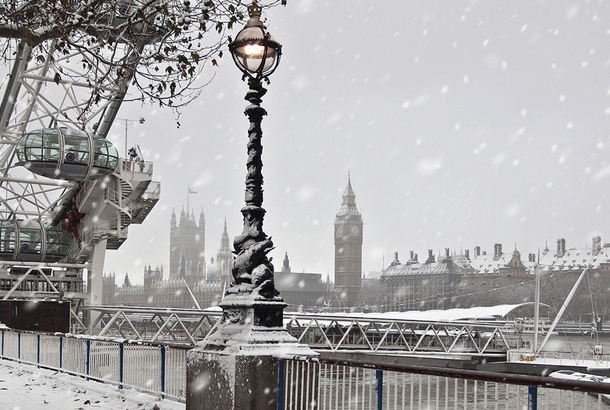 Start Date:
End Date:
Application Deadline:
Expired help
Type
Professional training
Certifications & Titles
Certificate of Completion
Cass Business School
London , United Kingdom