Type
Study abroad
Location
Afghanistan
If you're going abroad for your studies, either for a few weeks or a few months, you'll need to deal with some practical issues as well as educational issues. One such practical concern is finding accommodation – how can you find somewhere to stay when you're not currently in the country? To help you through this, we're sharing some tips on how to find a place to live while you're studying abroad.
Through your university
Wherever you're travelling for your study abroad, it's likely that the university which you're visiting will be able to help you with your move. Many universities have an international office, or a visiting students office, which is there to help you with any issues you have – including dealing with paperwork, help with language problems, and finding accommodation. They may have a list of reliable private accommodation in the area, or a message board on which staff and students can post if they have a free room to rent. Some universities even have their own accommodation, which you can rent by the semester, usually for not too much money. The advantage of going through your university is that people who know the local area can advise you on where is a good location, and what a reasonable cost is. The disadvantage is that university-provided accommodation can tend to focus on being safe and in less exciting areas of town – if you want somewhere more adventurous in a lively area, then you should consider renting privately.
Through personal contacts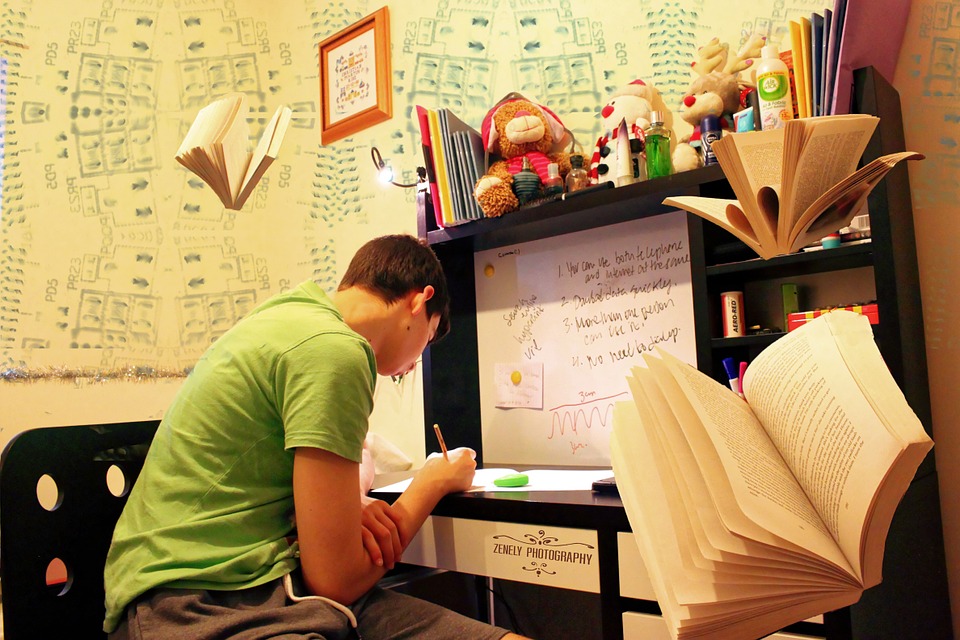 When you're moving to a new country, often you won't know many people there and so won't have a social network to help you out. But before you go, ask around your friends, and use social media, to find out if there are any friends-of-friends living in or near to the area you're travelling to. If you can find someone who lives there and has a sofa that you can sleep on for a few days, this can be a more relaxed introduction to the city and the chance to meet someone new. Ideally you would have a place to stay for a week or two, then when you arrive you can start house hunting. House hunting is much easier when you're already in the area – you can call agents, arrange viewings, and bring along a friend if you're having language issues.

Online: Craigslist, Housing Anywhere and Airbnb
If you're looking for a short-term rental flat for a few weeks to a few months, then you can check websites like Craigslist, HousingAnywhere or Airbnb. These are a good option if you'd like a flat to yourself, rather than sharing with housemates. There are often short-let flats advertised, and you can see photos and descriptions of the spaces even if you can't visit them in advance. Of course, it's hard to say whether the flat is to your taste, whether you will like the local area, or how good the transport connections are, until you actually arrive at the place. For this reason, if you're going to use a website to find your accommodation, it's a good idea to start a rent for just a few weeks at first. If you find that you like the accommodation very much, you can try to extend your stay or to find something similar nearby. But if you don't like the place, you know you only need to be there for a short time, and you can look in another area of town.
Newspapers and Classified Ads
Finally, don't forget to check out newspapers and classified ads in magazines. Depending on the country which you're moving too, you might find even more options for accommodation which are advertised offline rather than online. These ads will be in the local language, so you'll need to be able to speak and understand the basics to respond to them. But, if it works out, you can often save considerable money by avoiding estate fees or over-priced private accommodation. If you do go this route, make sure you check up on local laws regarding letting, and that you're aware of your tenants rights. When in doubt, ask for a written contract which you can show to someone at your new university; where they should be able to advise you if the terms of rental look reasonable.
---
Similar blog posts:
---
➲ Best Cities for Students Across the World
➲ Tips For Making Friends And Having A Social Life While Studying Abroad
➲ How To Find The Right Exchange Program
➲ How to Find Student Accommodation in a Foreign Country
➲ Everything You Need to Know on How to Apply to a Summer School
➲ How To Make The Most out of Your Summer School Experience
---
BROWSE TOP BACHELOR'S PROGRAMS ON STUDYPUNK
---
Top Bachelor's Programs
in Economics & Social Sciences
Top Bachelor's Programs
in Life Sciences
Top Bachelor's Programs
in Tech & Engineering
Top Bachelor's Programs
in Medicine & Health
Top Bachelor's Programs
in Physical Science & Mathematics
Top Bachelor's Programs
in Art & Humanities
Join STUDYPUNK now and find your dream Bachelor's Program