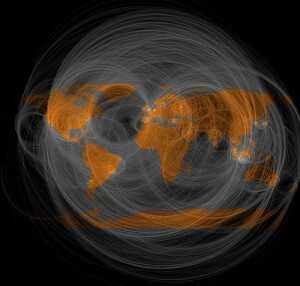 30 Top Twitter Feeds in Political Science
Following our highly discussed list of 30 Top Twitter Feeds in Economics and Finance, we wanted to keep the conversation going by sharing our selection of top Twitter feeds in political science. This list includes academics, researchers, journalists and many others who focus on political science, politics, international relations, public policy and related fields.
Some of these are big names, others are less well known, but all of them are worth following. We know that there are many other worthy Twitter feeds out there, so please feel free to share your additions in the comments section or on Facebook! Moreover, this list is in alphabetical order based on Twitter handle and in no way prioritizes one Twitter user over another.
If you are interested in finding jobs, programs, conferences and other opportunities in the area of political science, head to INOMICS and browse our extensive listings!
Photo credit: Eric Fischer
Also Interesting

30 Top Twitter Feeds in Economics and Finance

When we conducted an informal survey of economists about a year and a half ago (published in this blog post), only slightly more than 20% said they regularly used Twitter. In the time since, however, Twitter has gained ground as a useful and prominent thread within the social media fabric, particularly for professionals looking to network and make connections.

40 Top Mathematics Blogs

In previous posts we've offered lists of top blogs in the fields of economics and finance. In this post we're shifting our focus to the broad world of mathematics. As with economics and finance, mathematics encompasses quite a diverse array of subdisciplines, meaning that this list of blogs gathers together a range of perspectives, experiences and areas of expertise.

Top Political Science PhD Programs in Europe and the United States

Although summer is just getting underway in many parts of the world, fall application season is waiting just around the corner. Whether you're a recent graduate or a professional looking to step back into academia, finding the right PhD program is not always an easy process. For that reason, it's important to start reviewing your options early.