Career development and networking go hand in hand. It's important to start working on them before entering the workforce permanently. Not every connection needs to be made in your prospective career field, either. Ask any professional, and he or she will tell you about a time in his or her career when a lead came from a friend of a friend or some other unlikely source.
Some people are naturally gifted at working a room, while others need a little more help. It doesn't matter if your contact list is brimming with names, you can never have too many connections. And, it's always good to brush up on your schmoozing skills. To help, we've put together a list of five tips you can put to use to broaden your colleague community.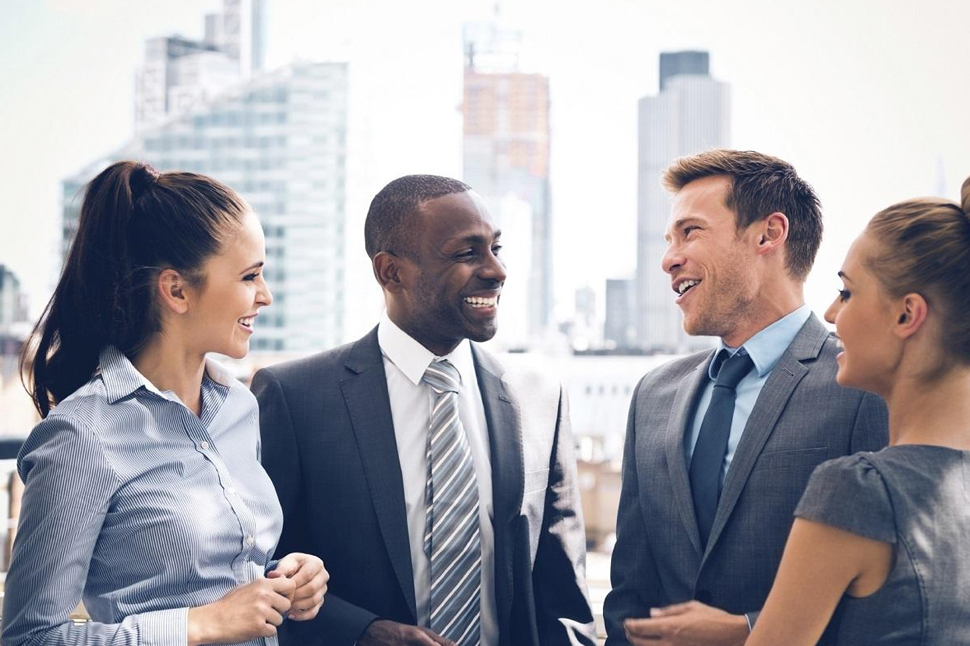 1. Improve interpersonal skills
While it is important to make sure you have the necessary skills to work in your desired field, interpersonal skills are just as important, and in some cases more important, when developing your career. Employers want to make sure they have candidates that will be a good fit professionally, but also for their office cultures. This is where your interpersonal skills come in.
Are you an active listener? Do you work well in groups? Do you have a positive attitude with little complaining? These are all things businesses are looking for in their next hires. Unfortunately, employers are finding many young potential employees are lacking these and other basic skills such as providing a firm hand shake and looking people in the eyes when speaking. Many employers don't mind providing extra training for the job, but lacking some of these basic soft skills could be a deal breaker. Taking the time to brush up on interpersonal skills will go a long way because it will show your prospective new boss you can meet all of the requirements of the job.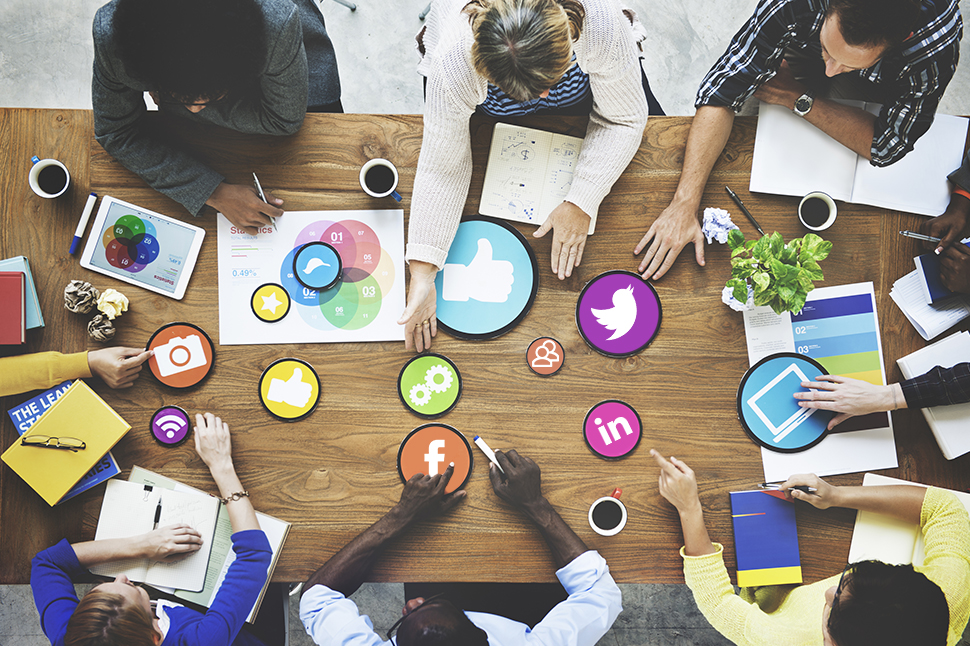 2. Join networking groups on social platforms
The internet and social media have made networking extremely easy. You have access to talk to anyone in your field without the any geographical limits. Sites such as LinkedIn and Meetup provide ways for people to connect with others who have similar professional interests. Facebook also allows you to join groups of people who share common interests and goals.
You'll want to make sure your social media profiles give an accurate picture of who you are professionally and personally. Pictures from that great party last weekend that left you hugging the toilet should be left on your phone and not on your social media. But, samples of your work should definitely be available along with a link to your website. Your website is just as important as your social media, so be sure to have a great design. If you are having trouble putting together a website, try a site builder like Squarespace or Wix to get you going. There are thousands of templates from which to choose, and packages meet any budget with the most basic being free.
3. Attend networking events and conferences
Online networking is great, but nothing beats a personal interaction. That's why it's important to attend networking events and conferences for your field. The cost of registration, travel and lodging can make it tricky to attend conferences, especially on a student's budget. But, if you plan ahead, you can save money. For example, many conferences offer registration discounts to students and/or early bird registrants, and if you know someone else attending, you can share a hotel room.
There are other benefits to attending these events aside from meeting people. You'll also be able to learn the latest and greatest tricks of the trade for your field. It also can be energizing to be in a room of people as excited and passionate about your industry as you are. Plus, everyone needs a change of scenery from time to time, and this also is a great way to get out of your comfort zone and work on those important interpersonal skills we mentioned earlier.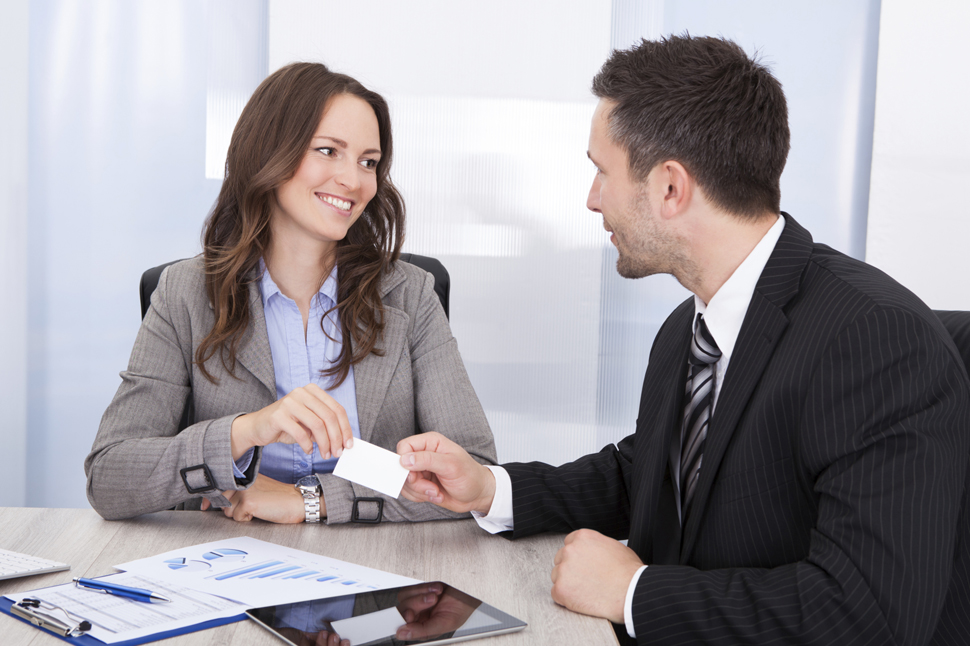 4. Pack your networking tool set
When you do attend those networking events and conferences, make sure you are prepared. Have business cards ready to hand out and trade so you can follow up on those connections when you get home. Remember, hundreds of people attend conferences and they all have business cards, so make sure yours stand out with a great design. Your business card should be memorable and express your personality. Invest some time into making a business card that successfully represents you. If you're still stuck after a while, you may want to consider consulting a designer that specializes in print design. When you work with a printer that is experienced in combining print methods, know all about stocks and printing intricacies, then you can truly have a great business card that people will be impressed by. Most standard cards end up in the trash, but with a one-of-a-kind design, that won't be the case for yours.
You'll also want to keep several copies of your resume handy should you meet a potential employer. Take a notepad and pens to take notes during lectures and write down contact information for people who didn't bring business cards.
5. Find the right people and connect with them
You've been online and you've been to the conferences, so now it's time to follow through on those connections. Don't let those great conversations you started be for nothing. Strengthening your circle of influence is key to developing your career and networking.
But it's more than sending that "Hey, great to meet you," email. Include a link to an article that elaborates on your previous discussion in that email and offer to continue the conversation at lunch or dinner. This, again, is where those interpersonal skills are important. Be an active listener and engaged in the conversation. Be confident and choose your words wisely. No one likes someone who monopolizes the conversation, but you also don't benefit from saying nothing.
Career development and networking aren't easy. If it were, everyone would be happy with their jobs. Like most things, the more you hobnob, the better you will get at it.
---
For more advice for academics, see these articles:
>> 30 Top Twitter Feeds in Economics and Finance
>> What to Do With Your Economics Degree: Career Paths for An Economist