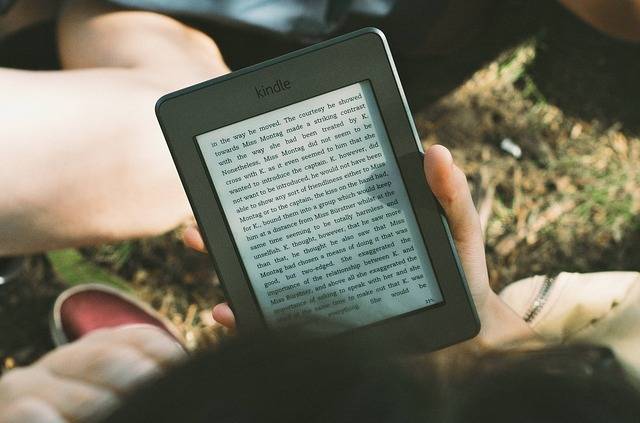 5 Ways for a Student to Spend $100 on Amazon
If you're a student and you're looking for fun and engaging ways to learn, then there are a broad variety of educational materials available for purchase which can help promote your learning. As well as books as magazines, you can find lessons, learning apps, and electronic goods which offer educational benefits.
Here at INOMICS we're currently running a Review Contest in which a person who submits a review of her or his institution to our website can win $100 Amazon Gift Card in a draw. So to give you some ideas about what you could spend your gift card on if you were to win, we're presenting a list of 5 ways for a student to spend $100 on Amazon.com.
If you, like most students, read a large volume of books and papers, then you might benefit from an e-reader. Being able to keep all your important reading documents in one place, on a small and lightweight device, helps to keep you organised and is great for travelling. You can also save money on your textbooks by purchasing them in electronic rather than physical format. One very useful feature of the kindle is that you can mark and annotate your documents as you read them, which is perfect for note-taking on to go. At just $80, you'll have enough money left over to buy yourself some new books to fill your kindle with too.
Amazon now offers the opportunity to attend classes on various topics, including language teaching. Whether you've moved to a new country for your studies and are learning the local language, or you just want to learn a new language for fun, classes can help to boost your knowledge and also your confidence. The classes available through Amazon are offered by professionals in your local area, in sessions of either 30 or 60 minutes, and include a trial period of one class so that you can see whether you're interested in continuing.
While you're studying, it's useful to keep an eye on the latest findings and events in your field, and also in other related fields. You needn't read the latest academic biology journals if you're a physics major, for example, but it is helpful to have an overview of important developments in the field. For this purpose, general interest magazines can support your learning. From science magazines like National Geographic or New Scientist to politics magazine like The Economist, a magazine subscription can help to keep you broadly well-informed about the news and teach you how to communicate with students and other academics from different disciplines.
4. Android apps
Amazon now sell apps for your Android smartphone through their online store, giving you the opportunity to pick up some helpful tools for your learning. From essentials such as office app OfficeSuite Professional and note-taking app Notepad Pro, to translation app Translator Speak and Translate and teaching app EasyTalk Learn Spanish to help you with language issues, to general support apps like Home Budget Manager or Dictionary.com Dictionary and Thesaurus, there is an app for almost every need that you can imagine.
Of course, we couldn't forget to include Amazon's original speciality on our list: books. In addition to the textbooks that you are assigned for your classes, reading around your topic will help to deepen your understanding of and engagement with your subject. Books can help you improve important statistics and data analysis skills or enjoy some fun learning anatomy through colouring in. You can also find help and advice on the college experience, from help with GRE test preparation to guides on getting into business school or surviving law school. If you're looking for something a bit different, you can even learn about philosophy through the medium of the graphic novel.
We hope that this gives you some ideas about what materials you can find on Amazon to support your learning experience. Submit a review of your institution for the chance to win a $100 gift certificate and pick up some of these great educational materials!