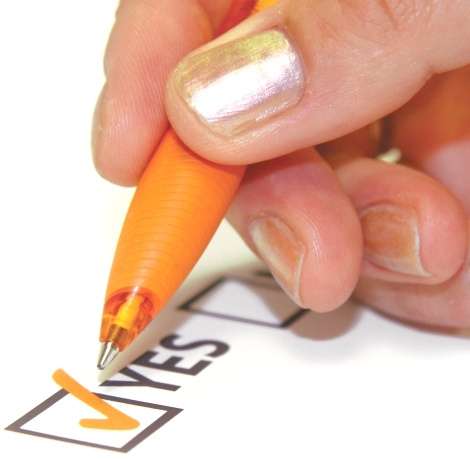 How to Choose a Master's Program - Student Survey
We know how difficult it can be to choose a Master's program, particularly as the number of programs around the globe continues to grow. While many students take their time in finding a specific focus during their Bachelor's studies, you're expected to have narrowed the scope by the time you're ready for graduate school.
Sometimes this can be difficult, however, as the numerous questions regarding location, focus, type of program, funding and many others can seem overwhelming. At INOMICS we're curious about how you tackle these questions, and we'd like to help you and others along this bumpy road.
In order to do so, we've put together a brief survey targeting future, current and potential Master's students, with questions about your choices, experiences and expectations. Some students might use rankings as the number one criteria for choosing a program; others might make the decision based solely on location. Whatever it is that you find important, we'd like you to share that with us in this brief survey so that we can understand the process from your perspective. With the insight we collect, we'll be able to help you choose a Master's program that's right for you.
Please click this link in order to reach our survey, which should take you approximately five minutes to complete. Feel free to share the survey with friends and get in touch with us if you have questions or comments.
If you're still searching for the right Master's program, take a moment to browse through the numerous options listed on the INOMICS site.
Photo credit: Odegaard Library
Also Interesting

Important Factors When Choosing a Graduate Program

The decision to undertake graduate study is an important one, and once you have decided to take this step, the next question is – which one!? There are so many graduate study options around the world that deciding where and what to study can be an immense task. Consider why you are interested in a graduate program, and research your options. After you've done some initial research, you can narrow it down to the programs and schools that interest you.

Why Study in the UK? 5 Reasons to Choose Britain for Study Abroad

The value of overseas study is immeasurable, and a study abroad semester or degree enhances the educational experience.

Writing A Thesis This Summer? 10 Tips on How to Stay Motivated

Instead of relaxing by the pool, engaging in night long barbecues or taking long awaited beach vacations, do you find yourself smoldering in the summer heat at your local library, or at your very own disheveled desk, mustering what little willpower you have left to write your thesis? As a current graduate student at the American University in Cairo I share your woes, and perhaps sleep depriving fears, but believe me when I say there is light, and the promise of a blissful graduation, at the end of that slightly terrifying thesis tunnel.