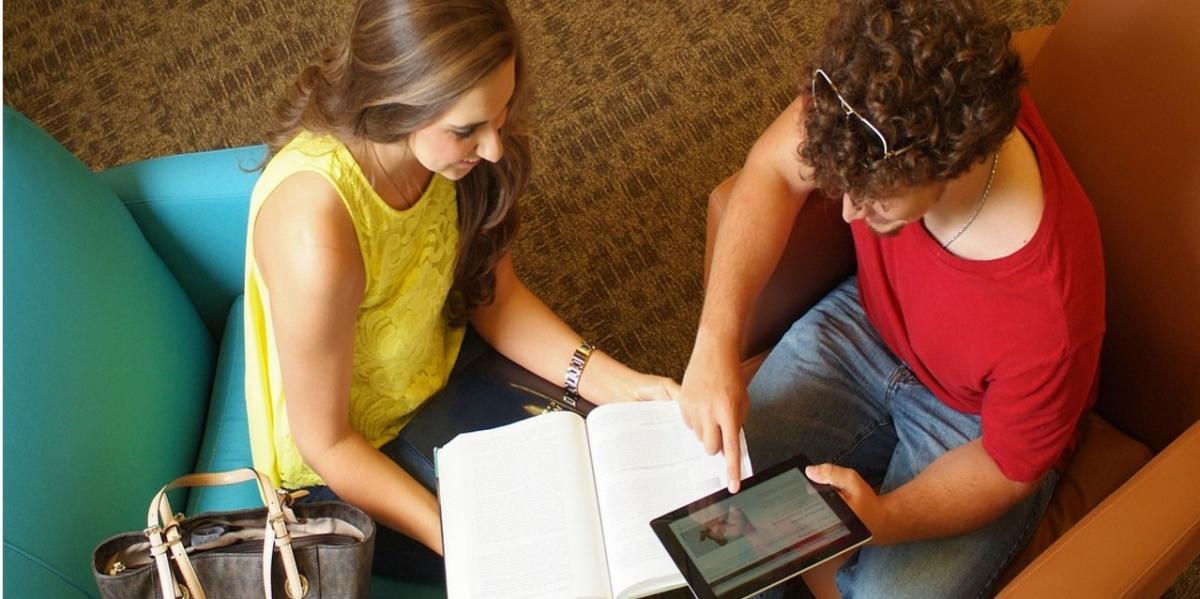 Job seekers and students today are exposed to a myriad of marketing not only about products and services to boost their career, but also about magical solutions for everyday problems. In an overcrowded marketing environment, both offline and digital, the success of many marketing campaigns lies in the creation of an effective story about your institution.
With the increase in web content and multiple techniques of content marketing, the creation of authentic and unique content about your institution, such as employee and student stories, can deliver credibility.
Choosing an institution at which to study or work implies a big life change, and in most cases also a significant financial investment, so prospective students and professionals want to make sure they are making the best choice possible. This means they will do a lot of research into their institutions of interest, finding that among all the attractive logos, catchy advertising, and appealing statistics, a variety of success stories will set one institution apart from the rest.
In order to use success stories effectively, it is important to include multiple narratives – that is, the points of view and success stories of different community members, from different backgrounds, in different fields, with different goals. Candidates will see themselves in the stories they read and realize they too can achieve that success, with the right institution (yours) behind them.
The professional and student recruitment industry cannot be approached with pushy marketing tactics that can overwhelm valuable talent and dissuade them from choosing your institution. Marketing messages and content explaining advantages of studying or working at your institution are relevant as an introduction. However, candidates tend to make their final decisions based on personal recommendations. Failing that, they will step forward thanks to authentic stories that show how far they can go in their professional lives by joining your institution.
As ICEF monitor has mentioned before, testimonials are a largely "untapped source of competitive advantage". From current or former students and employees, these stories have one thing in common – success. They show what the members of your institution achieved as a result of studying, training or working with you. Additionally, testimonials contribute to the diversification of your marketing and brand message because:
1) They don't sound like advertisements
These are not the words of the institution, but those of a member of your institution. Hearing an individual's opinion keeps people from feeling "marketed to."
2) They are appealing, even to the sceptics
When someone has doubts, it helps to hear others' positive feedback. After all, the "customer" knows best, and so does someone who has a great experience with an institution!
The personal touch helps create a connection. If a successful student feels confident about their choice of institution in retrospect, a prospective student or employee will feel confident in choosing the same institution.
How to Use Success Stories to their Maximum Potential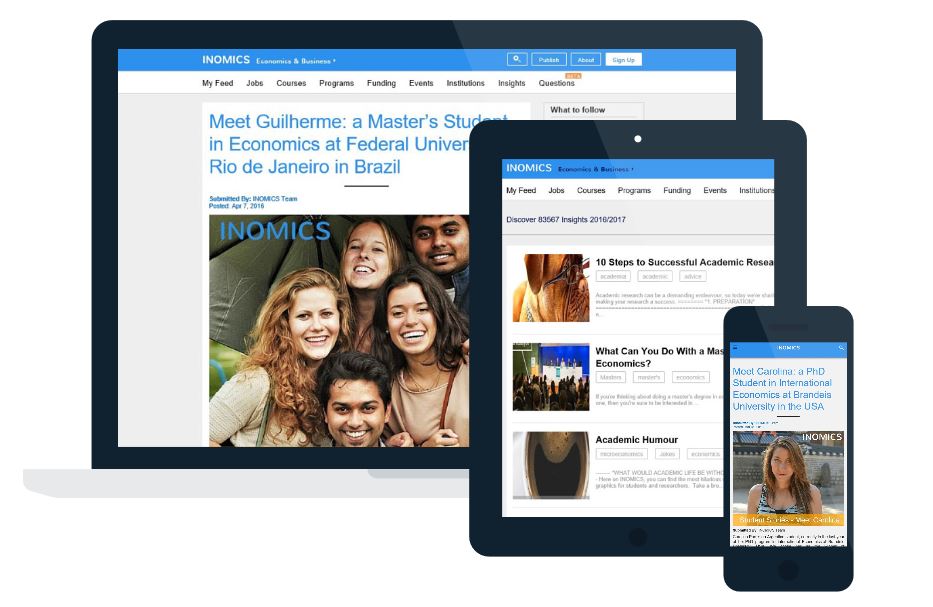 At INOMICS, we are committed to the success of the recruitment campaigns of your institution – that is why we want to contribute to building up your own set of academic and student stories. This month, INOMICS is happy to introduce a new product: Success Stories! With Success Stories, you can boost your recruitment with testimonials from students, researchers, and employees.
The new Success Stories are designed to make it easy for your institution to shine. All you need to do is tell us who your student or research hero is, and coordinate with the INOMICS content team to establish topics for a short interview with this person. We'll do the rest – organizing all editing and releasing the story for you.
No matter how elegant or enticing an institution's marketing is, nothing is as impactful to a student, researcher, or employee as hearing the stories of real individuals with whom they can identify. So tell INOMICS about your student or research hero today. We'll help them, and you, shine.
Contact us today at info@inomics.com for a free, non-binding consultation about how a Success Stories campaign can help your recruitment.