Reference Number
UOL03358
The Faculty of Law, Economics and Finance offers three Bachelor programmes, four Master programmes of Management and Economics and six Masters of Laws (LL.M.), as well as several continuing education courses. Around 2,500 students from 90 different nationalities are enrolled at the Faculty. Academic staff from 18 different nationalities teach at the Faculty, supported by practitioners from the field, visiting scholars and guest professors. Rooted in Luxembourg but with a European and international outlook, the Faculty counts three departments:
Department of Law
Department of Economics
Management & Department of Finance
Teaching and research benefit from the proximity of the European institutions, Luxembourg's leading international financial centre and its vibrant business community. Institutional and private sector partnerships, sponsored Chairs and a growing network of international partner universities make the FDEF a vibrant academic hub at the heart of Europe.
Your Role
The doctoral researcher will be working within the Department of Economics and Management. They will develop their own research projects in the areas of Public Economics and Political Economy, using microeconomic theory to study the impact of institutions (governments, international organizations, etc.) on policymaking – how they work, how they could be designed better, and how they influence economic policy
The candidate's main task will be to prepare a doctoral thesis in the field of Economics, under the supervision of Professor Vincent Anesi. The thesis work will be undertaken at the University of Luxembourg
Contribute to the teaching of classes ranging from one to three hours per week, of small group teachings and tutorials
Your Profile
Master's degree in Economics, including core courses in Microeconomics, Macroeconomics, and Econometrics
Have the linguistic skills to evolve in a multilingual environment: fluency in either English or French, good understanding of the second language and possibly a third language, German in particular, will be considered an advantage
We Offer
Fully-funded position with a competitive salary
Regular personal exchanges with the supervisor and the members of the thesis committee, and a high quality research environment provided by the Doctoral School in Economics and Finance
An exciting international and multilingual research environment
Personal work space at the University
Gender-friendly workplace
In Short
Contract Type: Fixed Term Contract 36 Month - extendable up to 48 months if required
Work Hours: Full Time 40.0 Hours per Week
Location: Kirchberg
Employee and student status
Job Reference: UOL03358 / F2-50011724 (to be mentioned in all correspondence)
Further Information
Applications should be submitted online and include:
A motivation letter
A detailed curriculum vitae with list of publications and copies thereof, if applicable
A transcript of concluded university studies
The name, current position and relationship to the applicant, of one referee
Early application is highly encouraged, as the applications will be processed upon reception. Please apply ONLINE formally through the HR system. Applications by email will not be considered.
The University of Luxembourg embraces inclusion and diversity as key values. We are fully committed to removing any discriminatory barrier related to gender, and not only, in recruitment and career progression of our staff.
Here's what awaits you at the University
Multilingual and international character. Modern institution with a personal atmosphere. Staff coming from 90 countries. Member of the "University of the Greater Region" (UniGR).
A modern and dynamic university. High-quality equipment. WiFi on campus. Close ties to the business world and to the Luxembourg labour market. A unique urban site with excellent infrastructure.
A partner for society and industry. Cooperation with European institutions, innovative companies, the Financial Centre and with numerous non-academic partners such as ministries, local governments, associations, NGOs …
For more information concerning this position, please contact Prof. Vincent Anesi, email: vincent.anesi@uni.lu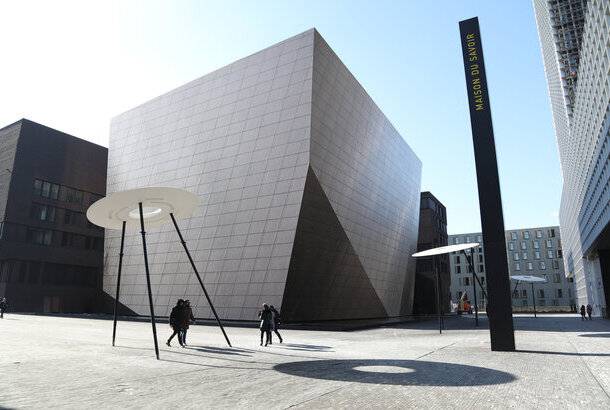 Reference Number
UOL03358