The Centre for European Economic Research (ZEW) in Mannheim is looking to fill the following position in the Research Department Corporate Taxation and Public Finance:
Postdoctoral Researcher (100 %)
The main focus of your activities at ZEW will be conducting empirical analyses in the area of taxation with a particular interest also for corporate taxation issues. The position is suitable for researchers who have completed or are about to complete their doctorate in business administration or economics in an area related to taxation.
Candidates should thus have in-depth knowledge of taxation from either a public finance or a business administration perspective and expertise in empirical tax research. Candidates are not expected to teach but should be interested to develop the department's tax research agenda, to contribute to an excellent publication performance and, based on rigorous academic research, to advise national and European authorities on tax policy reform options. On top of this, candidates should have excellent writing skills. Fluency in English is required; command of German would be appreciated.
ZEW is offering the successful applicant the chance to take on an exciting and challenging role in a dynamic research environment. ZEW's vast international network of partner institutions as well as the great number of projects involving international cooperation also offer many exciting opportunities for future career development. ZEW also provides active support to postdocs in advancing their postdoctoral qualification, for example by supporting research visits at prestigious universities and research institutions abroad.
This is a full-time position for an initial period of two years, with the possibility of extension for another three years. Remuneration is based on the TV-L statutory salary scale and its associated public sector benefits.
If interested, please submit your application (including a motivation letter, CV, and two references) by 30 June 2018 quoting the reference code "In-UB-06/18" via the online application form on our website.
ZEW Centre for European
Economic Research
Doris Brettar
E-Mail: doris.brettar@zew.de
Phone: +49 (0)621-1235-250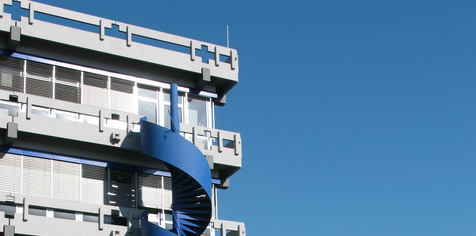 Application Deadline:
Expired
Location
Germany
Mannheim
Application Deadline:
Expired