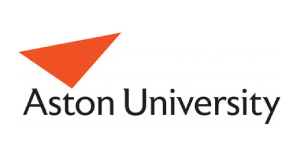 Salary: £32,004 to £38,183 per annum
Grade: Grade 08
Contract Type: Fixed Term (Until 31st August 2020)
Basis: Full Time
Reference: R170331
Applications are invited for a three-year fixed term full-time Post-Doctoral Research Fellowship at the Lloyds Banking Group Centre for Business Prosperity (LBBP). The LBBP becomes operational in October 2017. It is funded by Lloyds Banking Group plc and it is operated and supported by Aston Business School. Its main objective is to enhance our understanding of what affects UK economic performance at the individual, firm, regional, industrial sector and national level, also within a global comparative perspective.
The person appointed will work under the direct supervision of Professor Jun Du and will be involved in a series of projects led by several other leading academics at Aston Business School under the two working streams of the LBBP namely Stream I, which has the overall aim of understanding recent trade patterns and how to enhance the trade effectiveness of the British economy, and Stream II, which focuses on dealing with the UK's productivity and skill challenges.
The Research Fellow will be actively involved in all aspects of the project, such as reviewing the literature, collecting data and developing and maintaining the respective datasets, applying statistical methods and econometric estimations, writing and disseminating reports and joint papers, as well as contributing to developing impact.
Candidates should have a PhD in economics or a closely related area. Knowledge and experience of applied microeconometrics is essential. Experience of linking large firm-level databases is highly desirable and experience working in the ONS VML and/or UKDS is desirable, as is a good understanding of the economic theories of international economics and business, productivity and skills.
Informal enquiries about the research or studentship prior to application can be directed to Professor Jun Du (j.du@aston.ac.uk).
To apply, please visit - http://jobs.aston.ac.uk/R170331
Closing Date: 23.59 hours BST on Monday 04 September 2017
Interview Date: Tuesday 26 September 2017
Application Deadline:
Expired help
Lloyds Centre for the British Economy
Birmingham , United Kingdom