The Faculty of Economics and Business (FEB) of the University of Amsterdam (UvA) provides academic courses for more than 5,000 students in Economics and Business, Actuarial Sciences, Econometrics & Operations Research and the Economics of Taxation, as well as a variety of post-doctoral courses. The Faculty also conducts research programmes in many specialist areas and employs about 400 people. The FEB has an internationally acclaimed profile and is located in the heart of Amsterdam. The Faculty consists of the Amsterdam Business School and the Amsterdam School of Economics (ASE). ASE is among the top economics research institutes in Europe.
Quantitative Economics is a section within ASE and covers its teaching and research in Actuarial Sciences, Econometrics, Mathematical Economics, Mathematics and Statistics. Its researchers also actively participate in the teaching and research activities of the Tinbergen Institute.
As of 1 September 2017, the Quantitative Economics section is looking for a teacher in econometrics.
Job description
The main tasks are teaching and teaching coordination of econometrics courses at both the undergraduate (BSc) and graduate (MSc) levels, which will range from first-year tutorials to supervising MSc theses. Most of the section's teaching is conducted in English, also at the undergraduate level; non-Dutch speakers are always allowed to teach in English.
Requirements
Candidates should have or be close to completing a PhD in Econometrics or a related discipline, and should have experience in teaching, with good teaching evaluations. Candidates will be evaluated on their potential for and/or record of excellence in teaching.
Further information
Appointment
Appointment will be on a temporary basis for initially one year, from 1 September 2017 until 31 August 2018. There is a possibility for extension by one more year. Both full-time and part-time appointments are possible.
Initial salary is between €2,943 and €4,028 gross per month. This is based on 38 hours per week and in accordance with the Collective Labour Agreement for Dutch Universities regulating employment conditions at Dutch universities. A substantial reduction in income tax (equal to 30% of taxable salary) may apply to non-Dutch appointees. The UvA offers a very attractive pension scheme.
Job application
Candidates should apply by sending the required documents to applications-feb@uva.nl, quoting vacancy number 17-167 in the subject line. Applicants should provide their CV, information about teaching experience and quality, a research paper if possible, two reference letters, and a cover letter describing teaching interests. Shortlisted candidates will be asked to give a trial lecture. #LI-DNP
No agencies please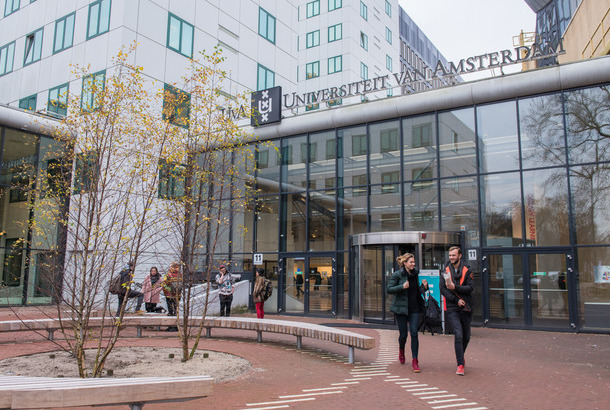 Application Deadline:
Expired help
Type
Faculty / asst. prof. / lecturer