The IDEA Graduate Program in Economics prepares students for academic careers as well as positions as experts in business, finance, government and research organizations. IDEA students and faculty are immersed in an English-speaking international academic community, and our graduates participate and are placed in the global job market. IDEA is a joint project between the Department of Economics at the Universitat Autònoma de Barcelona and the Institut d'Anàlisi Econòmica. The IDEA PhD Program is jointly organized with the Barcelona Graduate School of Economics.
IDEA PhD students enjoy a high level of student-faculty interaction and a stimulating research environment with regular seminars and internal workshops. Faculty members are internationally-recognized scholars with an outstanding record of publications in top international journals. The diversity of our faculty contributes to the success of our program in training students in a wide range of fields of specialization. Our students also benefit from the visits of prestigious international scholars who regularly teach and advise in our program. The IDEA PhD Program is also part of the European Network ENTER of European universities. Participating students can visit other universities in the ENTER Network and present their work at its annual conference.
Applications
Admission to the IDEA Graduate Program is based on academic excellence. Students with a university degree and a good mathematical background are encouraged to apply. Applications are evaluated continuously from November 15 until June 30.
Applications must be submitted online. Along with your application, you will need to upload the following documents in PDF format:
Original transcripts from all colleges and universities attended. If your transcripts are not in English, Spanish or Catalan, you will need an official translation. You must also include transcripts of all your graduate work if applicable.
A statement of purpose describing your motivation to pursue a graduate degree in Economics. If you have a specific interest in a certain field of Economics, please describe it in your statement of purpose.
GRE and English proficiency test scores. Although these documents are not compulsory, we encourage you include them with your application.
Once you have uploaded all the necessary documentation, two letters of recommendation will be automatically requested to your letter writers. Your letter writers will receive email instructions on how to upload the reference letter.
There is a non-refundable 60€ application fee.
Important. All admission offers are conditional on the original supporting documentation being submitted upon arrival.
Admissions to the PhD Stage
After succesful completion of the first two years of coursework, students are awarded a Master's in Economics of 120 ECTS, conforming to the European Bologna Directives. Admission to the PhD stage is based on the grades in the master's courses, the quality of the master's research thesis and the results in the preliminary examinations. All students seeking admission to the PhD stage must have must take (and pass) two preliminary examinations.
Tuition Fees
For the Master's stage (years 1 and 2), the fees for the 2016/2017 academic year are:
Tuition fee (EU citizens): 3.952,20 €/year
Tuition fee (Non-EU citizens): 4.800 €/year
Administration fee (all nationalities): 140,92 €/year
Degree equivalence fee (only applicable to students holding a foreign university degree): 218,15 € (one-time payment)
The official tuition and administration fees for the 2017/2018 academic year will be known in July 2017. The tuition fees above include the reduction provisioned by the 118/2015 Decree that regulates prices at public universities.
For the PhD stage (years 3 and above), the fees for the 2016/2017 academic year are:
Tuition Fee (all nationalities): 401,12 €/year
Administration Fee (all nationalities): 140,92 €/year
The official tuition and administration fees for the 2017/2018 academic year will be known in July 2017.
If you are interested in applying to the IDEA Graduate Program, please click here.
Careers
Our graduates have taken on positions in academia, private sector and governmental and non-governmental institutions. Recent placements include Bank of Canada, Cardiff University, McMaster University, Goethe University, University of Cambridge, University of Edinburgh, University of Southampton, University of St. Andrews.
Economics in Barcelona
PhD students are also afilliated to the Barcelona Graduate School of Economics. The Barcelona GSE facilitates research collaboration among its member institutions and hosts regular joint events where leading researchers present their work. As part of the research offerings of the Barcelona GSE, the IDEA Graduate Program is a recipient of the Severo Ochoa Research Excellent Distinction 2011-2015 and 2016-2019.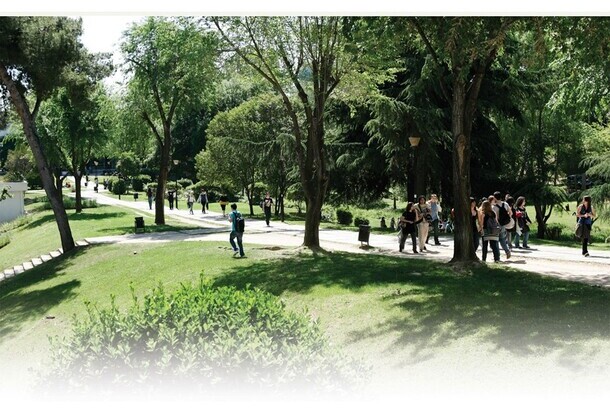 Start Date:
End Date:
Application Deadline:
Expired help