The Institute of Political Science of the Faculty of Social and Behavioural Sciences invites applicants for the position of Assistant Professor of Political Science (1.0 FTE).

Key responsibilities
Building upon our institute's historic strength in the area of Dutch politics, we are looking for candidates qualified to conduct research on Dutch politics and to teach introductory and advanced courses in Dutch politics at the national and local levels within our bachelors and masters programmes. The appointment may also include teaching general introductory courses in political science or advanced courses on other topics reflecting the candidate's expertise. Candidates are also expected to supervise undergraduate and graduate theses, to acquire external research funding, to contribute to the Institute's research agenda, and to participate in the intellectual and administrative life of the Institute.
Selection criteria
Applicants must hold (or be near to completing) a PhD in Political Science or a cognate discipline;
Applicants must have a promising research agenda and publications focused on Dutch politics, plus relevant teaching experience and good teaching evaluations;
Applicants must be able to teach in both Dutch and English;
Leiden University requires teaching staff to obtain the University Teaching Qualification (BKO). If the successful applicant does not already possess this qualification or its equivalent, she/he must obtain this qualification within two years.
Our Faculty/Institute
The Faculty of Social and Behavioural Sciences comprises four institutes: Education and Child Studies, Political Science, Psychology and Cultural Anthropology & Development Sociology. The Faculty also includes the Centre for Science and Technology Studies. The Faculty is home to 5,000 students and 600 members of staff. Our teaching and research programmes cover diverse topics varying from adoption to political behaviour.
The Institute of Political Science has a strong research tradition in various areas of comparative, Dutch and international politics, as well as political theory. Its research programme focuses on the design, workings and implications of political institutions, broadly defined, though individual members of staff pursue research projects within and beyond this theme. The Institute consistently receives high peer-reviewed ratings of its teaching and research programs. It has around 70 faculty members, including many non-Dutch scholars, and houses a number of editorships of international refereed journals. Members of the institute are also involved in a number of the university's multi-disciplinary research centres, including Central and East European Studies, International Relations, Parties and Representation, and Political Philosophy. The Institute is based in Leiden but some teaching is done in The Hague.
The Institute offers a range of taught programmes at the Bachelor and Master levels and also trains PhD students in political science. The BSc programmes include general Political Science (in Dutch & English, in Leiden), International Politics (in Dutch & English, in Leiden), and International Relations and Organisations (in English, in The Hague). The Master programmes (taught in Dutch and English) include a one-year MSc with four specialisations in Leiden and two in The Hague, including Nederlandse Politiek.
Terms and conditions
The position starts as soon as possible: preferably in January 2019 and in any case no later than March 2019. The appointment will be made on a temporary contract of up to 3 years depending upon prior experience. A permanent appointment may be possible during or after the term of the initial contract, depending upon performance and the budgetary situation of the Institute. Salary range from €3,545 to €4,852 gross per month (pay scale 11 in accordance with the Collective Labour Agreement for Dutch Universities).
Leiden University offers an attractive benefits package with additional holiday (8%) and end-of-year bonuses(8.3 %), training and career development. Our individual choices model gives you some freedom to assemble your own set of terms and conditions. Candidates from outside the Netherlands may be eligible for a substantial tax break.
Diversity
Leiden University is strongly committed to diversity within its community and especially welcomes applications from members of underrepresented groups.
Information
Further enquiries can be directed to Professor Ruud Koole, chair of the selection committee.
See also "Further information".
Applications
Please submit online your application via the blue button of our application system.
Applicants should submit online a letter of interest, a CV (with list of publications), a research statement covering current and future research agenda, a sample paper or article, and a statement of teaching interests and experience including sample syllabi or teaching evaluations.
Applicants should also ask three people to submit recommendation letters commenting on their professional qualifications and suitability for the position directly (i.e. not through the applicant) to vacature_powe@fsw.leidenuniv.nl. Documents submitted for this application may be in Dutch or English.
The selection procedure will take place in October-November 2018. Selected candidates will first be invited for an online pre-interview; some will then be invited for in-person interview and research talk. You are kindly requested to be available in this period.
Ruud A. Koole, koole@fsw.leidenuniv.nl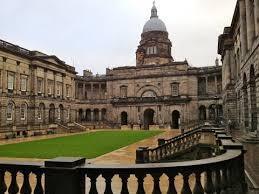 Application Deadline:
Expired
Type
Assistant professor / lecturer
Location
Netherlands
Leiden
Type
Assistant professor / lecturer
Application Deadline:
Expired
Rapenburg%2070%2C%202311%20EZ%20Leiden%2C%20Leiden%2C%20Netherlands