Fully-funded studentships available for world-class Doctoral programme at Imperial College Business School, London
Join our Doctoral programme to work alongside world-leading faculty, in a top 10 global university*. Imperial College Business School are offering exceptional candidates fully-funded studentships to begin in September 2018.
Our full-time, five year programme offers an inspirational learning experience that equips you with the skills to become a world-leading expert in your chosen subject. Our programme combines highly relevant and structured training while you complete a Master's in Research in the first year, with the freedom to explore your chosen area of research over the course of a further four years.
To find out more about the structure of our programme,
Our aim is to drive business advantage through the fusion of business and technology.
At Imperial College Business School, our research meets the highest standards of academic excellence and rigour, yet produces knowledge that is relevant for practice. We have the highest proportion of 'world-leading' and 'internationally excellent' research in the UK (Research Excellence Framework, 2014).
We are looking for excellent candidates with strong and innovative research proposals to begin their doctoral studies in the areas of:
Finance
Innovation and Entrepreneurship
Management (including research expertise in Economics, Health Management, Marketing, Operations Management and Strategy and Organisational Behaviour)
Our doctoral students have the opportunity to collaborate with multi-disciplinary research centres and institutes that work in partnership with leading academics and industry partners. These include:
Data Science Institute
Imperial Business Analytics
Grantham Institute- Climate Change and the Environment
Brevan Howard Centre for Financial Analysis
Centre for Climate Finance and Investment
Centre for Health Economics & Policy Innovation
Centre for Global Finance and Technology
Studentship applications are now open for students with an outstanding academic background. All students on our Doctoral programme are offered fully-funded places by the Business School, including a full tuition fee waiver and a living stipend for up to five years.
The Doctoral programme has one intake each year in September. The deadline for applications to our next intake is Monday 8 January 2018.
The Doctoral programme at Imperial College Business School is a rigorous and intensive programme for students with excellent academic backgrounds.
Admission to the Doctoral Programme is extremely competitive and the selection committee will pay close attention to all aspects of your application.

Application requirements include:
Complete degree transcripts
GMAT/GRE results
Curriculum vitae
Statement of purpose
English language test results (if applicable)
We look for evidence of strong and consistent academic performance and expect applicants to have high grades at undergraduate and Master's level, including a strong dissertation. From graduates of UK institutions, this would normally equate to a combination of at least an Upper Second Class Honours degree at undergraduate level and a Master's degree awarded with Merit or Distinction.
For more information on entry requirements and to find out more about our programme, visit our website »
*Ranked 8th in the world, THE World Rankings 2018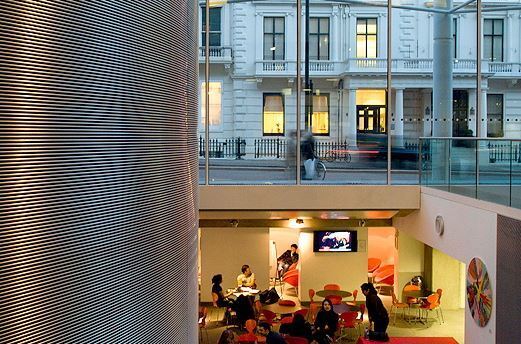 Start Date:
End Date:
Program Duration:
60 Months
Application Deadline:
Expired help
Funding Options
Studentships available
Kensington, SW7 2AZ
London , United Kingdom