Application Deadline
Expired
Type
Phd programs, master's programs
Certifications & Titles
Master in Economic Research or PhD in Economics (Czech accredited, US chartered)
The MA in Economic Research is a Western-style graduate program designed for students who have completed their undergraduate studies and are interested in modern economic research. The aim of this program is to prepare students for further postgraduate education in economics either in CERGE-EI's PhD in Economics program or at other high-quality universities in Europe and North America. Graduates not wishing to continue on with a PhD study will be equipped with all the tools and expertise necessary for developing a career in research, analyst and quantitative positions at international and government organizations, public policy institutions, non-profit think-tanks and private sector companies.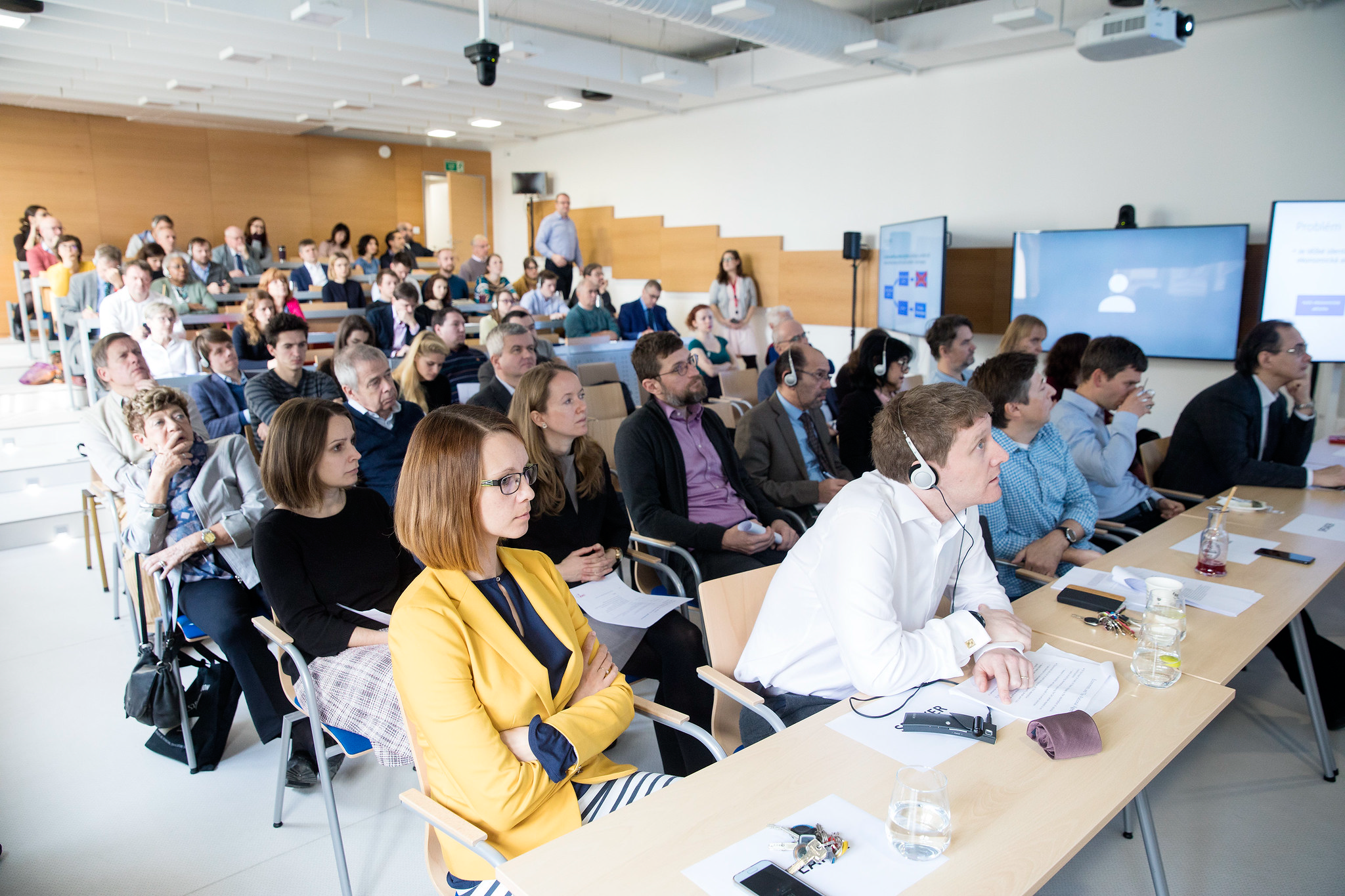 About CERGE-EI:
CERGE-EI in Prague, Czech Republic is a joint workplace of Charles University and the Economics Institute of the Czech Academy of Sciences. CERGE-EI is dedicated to excellence and innovation in economic research and education. It is ranked globally in the top 5% of economics institutions by SSRN and RePEC. CERGE-EI students come from 35 countries. Its alumni pursue academic careers in university departments around the world and rise to senior positions in the private and public sectors.
Overview of programs:
The MA in Economic Research is a top-quality graduate program, consisting of two years of coursework that equips students with the systematic knowledge of economic theory and empirical research techniques, and aims to prepare graduate students for further postgraduate education and career in research. Similar to top western institutions, the program serves as an integrated Master program specifically aimed at exceptional BA graduates that wish to pursue a PhD degree. To successfully complete the program, students are required to pass the General Exams in the second year's summer semester, as well as submit and defend an MA level Thesis.
MA graduates can directly enroll into our PhD in Economics program and continue developing their research proposal under close supervision and mentoring.
First-rate research
Faculty publish in top research journals
Research seminars, public lectures delivered by leading economists
Students often join in faculty research projects as full partners
Students and faculty are successful in international grant competitions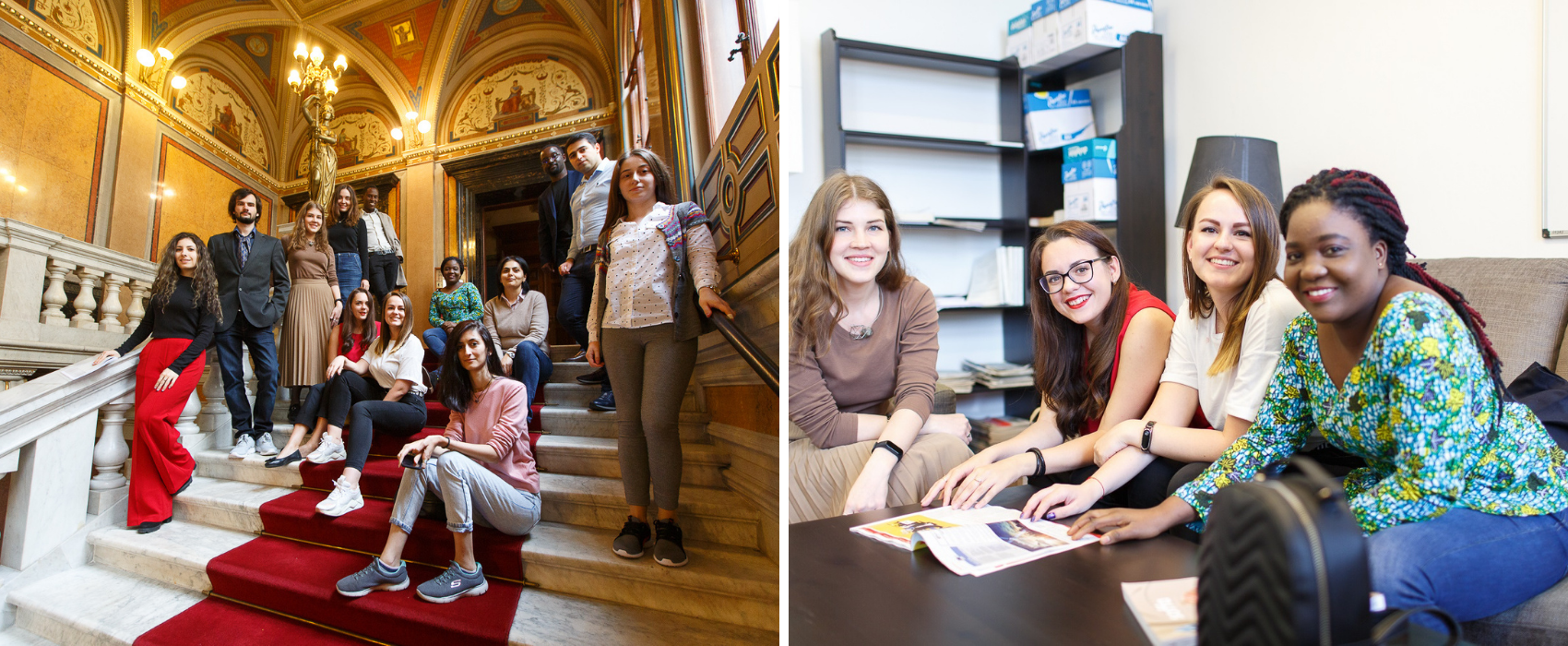 Why should students choose CERGE-EI?
Master in Economic Research:
Intensive 2-year program with advanced-level PhD curriculum
Small-scale program: collaborative exchange of knowledge and an individual approach
Possibility to simultaneously enter the CERGE-EI PhD program with financial support
Job market preparation and placement assistance
International faculty and diverse student community
Suitable for candidates with strong technical and mathematics backgrounds
PhD in Economics:
High-quality program modelled on top Western PhD programs
Integrated MA degree
Opportunities for research stays at prestigious universities worldwide
Financial support and no tuition fees, plus performance stipends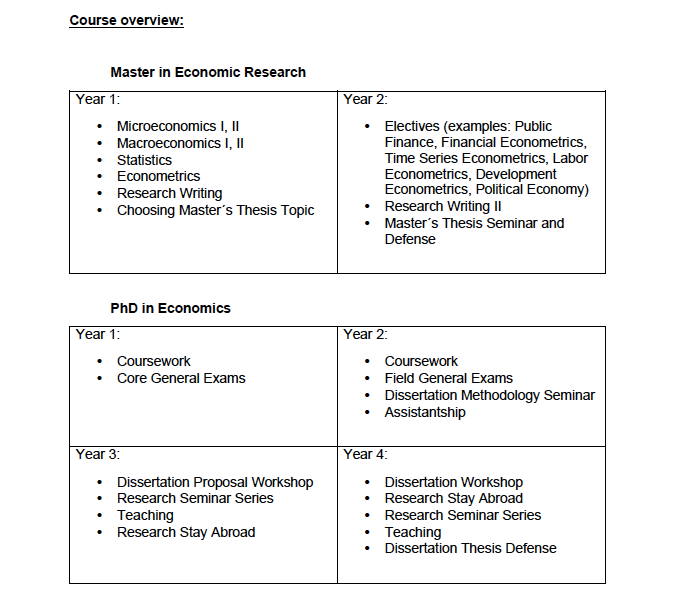 Selection criteria:
Strong background in mathematics
Proficiency in spoken and written English
Previous coursework in economics recommended
Completed BA or MA degree or equivalent
Documents for application:
Filled-out online application form
Up-to date CV
Statement of Motivation
Copies of MA and BA diplomas and transcripts
Proof of English proficiency (IELTS, TOEFL, Cambridge,…)
2-3 contacts for academic references
The admissions offices are available for you in case you have any questions or need further help: phd@cerge-ei.cz, maer@cerge-ei.cz, mae@cerge-ei.cz.
Application Deadline
Expired
Type
Phd programs, master's programs
Certifications & Titles
Master in Economic Research or PhD in Economics (Czech accredited, US chartered)