'Master in Economics of Tourism: Monitoring and Evaluation' (METME)
Funding Options
Funding options available of up to €10.000,00.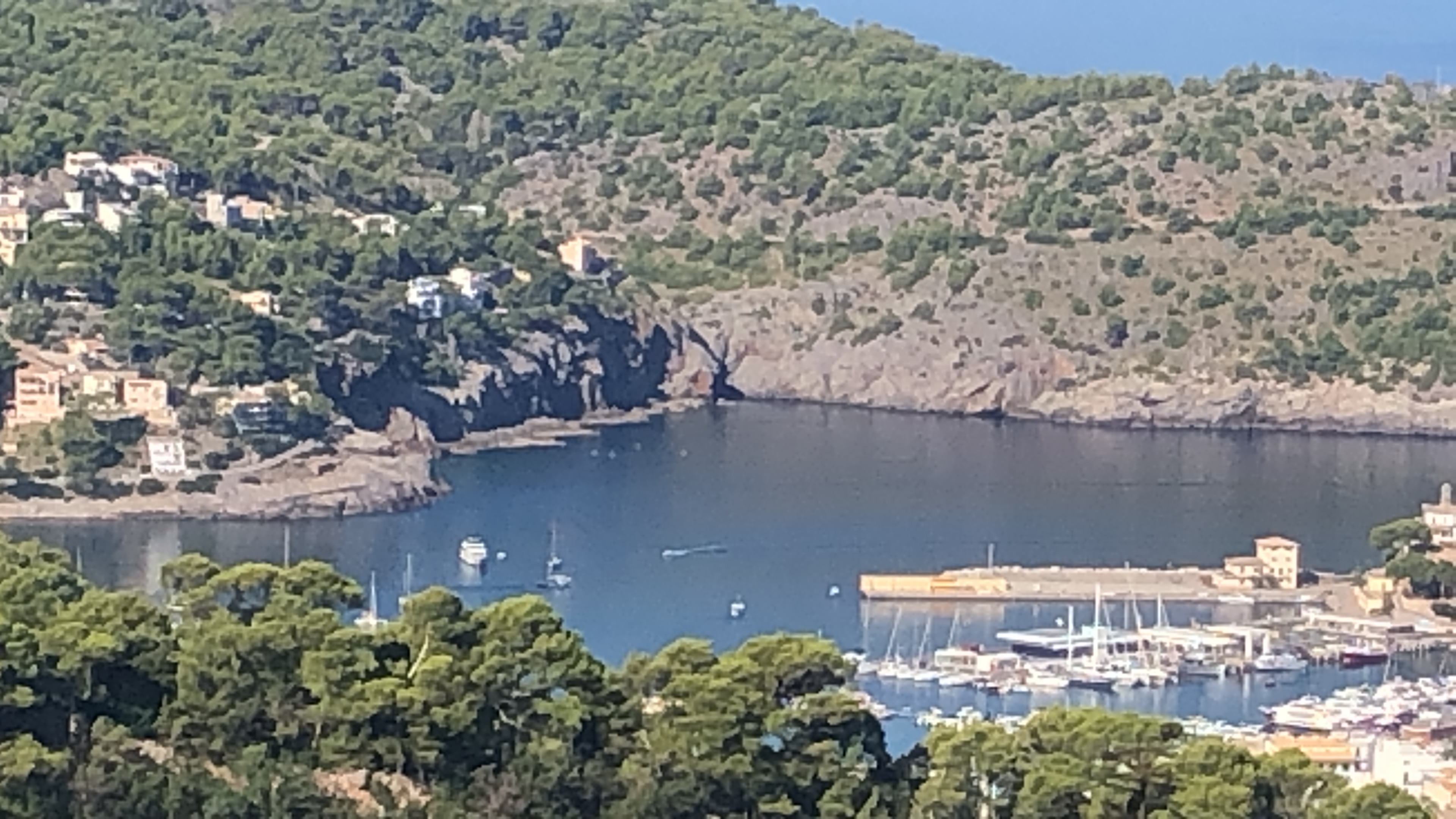 The 'Master in Economics of Tourism: Monitoring and Evaluation' (METME) is a one-year international master's degree programme taught completely in English and organized by the Department of Applied Economics at the University of the Balearic Islands (UIB) in Mallorca.
Funding Options:
The UIB with the sponsorship from Santander-Universities offers seven merit-based scholarships (10,000 euros) for overseas students.
For more info, click here.
Deadline: 16.07.2021
What is it about?
METME has been conceived as an advanced education program in the field of applied economics offering high-quality training in academic and professional research, providing analytical and quantitative tools to address today's economic challenges to tourism economies. The programme rigorously integrates theoretical knowledge and its application to the economic problems commonly faced by those economies.
What skills will I acquire?
METME graduates are expected to acquire the following skills:
To be able to contribute to the planning, monitoring and evaluation of policies, programmes and projects oriented towards the improvement of the competitiveness and sustainability of a tourism company, destination or region.

To be able to collect, generate, process and analyse statistical data to support M&E activities.

To know and understand the diverse impact that different tourism development alternatives can have on social wellbeing.

To develop skills that facilitate integration into labour markets related to the tourism industry and, especially, to the companies and institutions that plan, monitor and evaluate projects and programmes in the tourism environment.
What profile do you have?
Applicants must hold the equivalent to an Honours Bachelor's degree valid for admission at the master's level in the country issuing the degree. Although preference will be given to applicants with a degree in Economics, Business Administration or Tourism, other degrees in the fields of Mathematics, Engineering or Environmental Science will be considered. Applicants will be evaluated according to the appropriateness of their previous education. At the same time, as the master is fully taught in English, all candidates must be in command of the language skills equivalent to the B2 level in English.
Final master's project, practical placements (internship) and future career prospects

Students must produce a dissertation (Final master's project) in the last term of the master where they will apply the learned skills to a project of their choice. Additionally, students will have the opportunity to perform practical placements (internship) in a company or public office of our pool of supporting institutions. Our graduates are expected to go on taking a PhD, working in planning institutions or pursuing careers in technically demanding jobs.
Key features of the master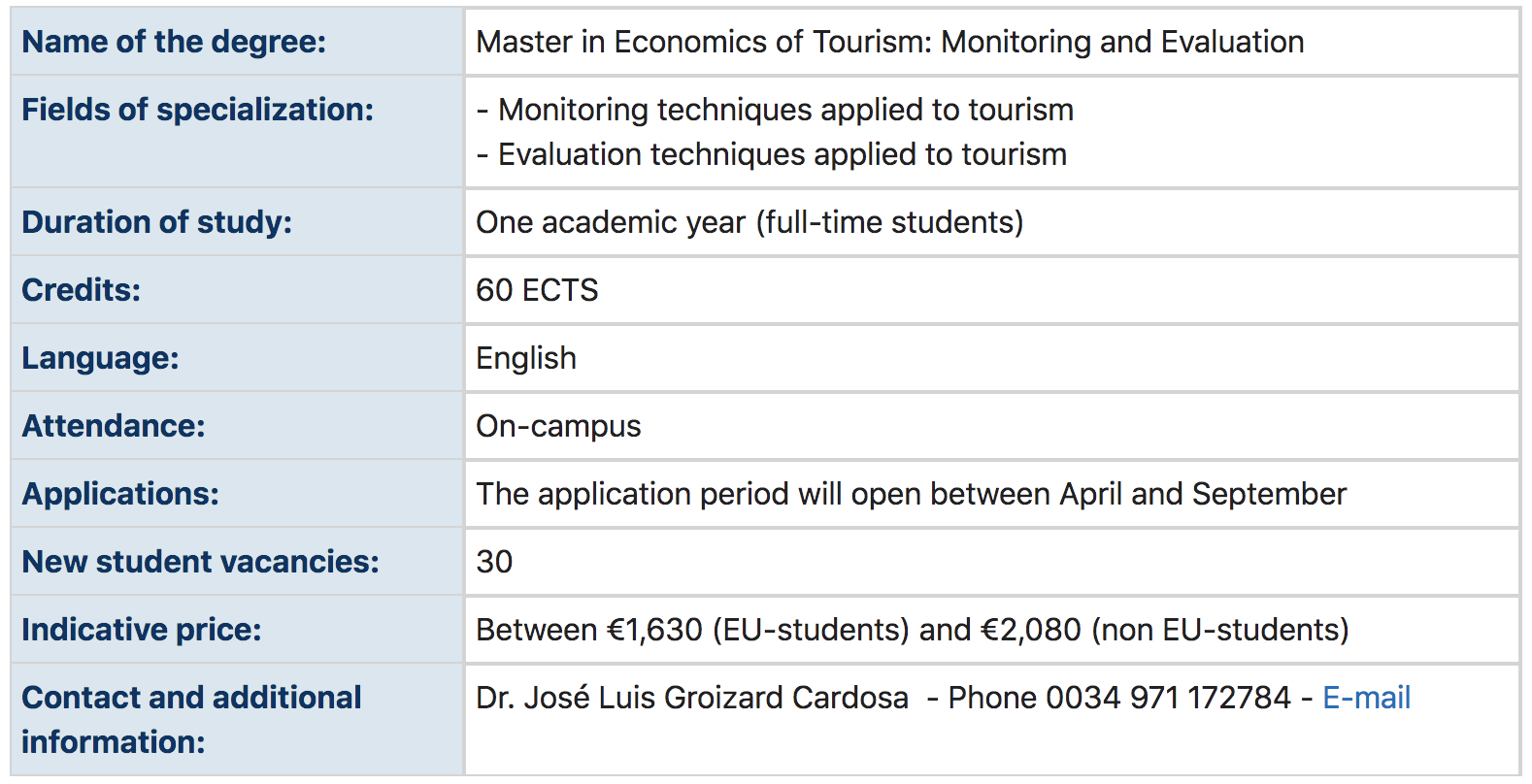 Application Deadlines:
Intake A: 04.06.2021
Intake B (in case): 09.07.2021
Intake C (in case): 22.09.2021
Download our programme brochure here
Funding options available of up to €10.000,00.

Funding Options
Funding options available of up to €10.000,00.