Students must acquire 60 ECTS to complete the program.
After, preliminary courses in Math, Statistics, and English, in the first two terms, a well-balanced study track builds strong quantitative skills coupled with a sound knowledge of advanced economics and finance.
The program is organized in two terms. The first term is dedicated to the foundations of economics, finance, and quantitative methods(e.g., business cycle theories, basic econometrics, and asset theory). The second term focuses on more applied issues in economics and finance (e.g., applications in financial econometrics, evaluation of the financial and credit risk, asset pricing, banking and financial – market regulation).
At the end of the Master, students are requested to spend some time in a stage outside the university. The stage at the end of the study program represents a unique opportunity to get in touch with the financial sector and public institutions and to translate into practice the study program insights.
Course list
Statistics
Dynamic optimization
Econometrics
Microeconomics
Macroeconomics
Finance
Banking and financial regulation
International banking and capital markets
Financial econometrics
Technical analysis and
Investment management
The Programme is a one-year full-time M.Sc. degree, that provides a unique combination of training in advanced economic theory and finance alike. Specifically, it focuses on the key areas of advanced economics, quantitative methods, finance and banking theory.
The M.Sc. will provide you with a comprehensive foundation in economics and finance. After attending, you will be able to address problems in finance and banking by also using your knowledge of economic theory to gain additional insights. Moreover, a rigorous training in econometrics will allow you to make sound empirical investigations.
Application Requirements:
Undergraduate degree in related discipline
Personal data/curriculum vitae
Admission pre-requisite: Bachelor's Degree
Application procedure: Two-step procedure (Italian students should look at the application page in Italian)
Pre application and selection (anytime until October)
Formal application (between October and December 2017) and enrollment (December 2017)
Important dates:
Pre application (any time)
October-December 2017 (non-compulsory pre-courses)
December 18, 2017 (last date to present the application)
January 15, 2018 (official master start)
January-July (main teaching activities)
October 2018 (graduation day)
Language Requirements:
English
Class Size:

20 - 30 students
Noteworthy Faculty Members:
Giuseppe Ciccarone (Sapienza University of Rome), Giovanni Di Bartolomeo (Sapienza University of Rome), Silvia Fedeli (Sapienza University of Rome), Andrew Hughes Hallett (George Mason University, Washington DC), Alfonsina Iona (Queen Mary University of London), Leone Leonida (Queen Mary University of London), Francesco Nucci (Sapienza University of Rome), Rodrigo Olivares-Caminal (Queen Mary University of London), Giovanni Piersanti (University of Teramo and University of Rome Tor Vergata), Enrico Saltari (Sapienza University of Rome), Willi Semmler (New School, New York), Massimiliano Tancioni (Sapienza University of Rome), Patrizio Tirelli (University of Milan, Bicocca), Paolo Zaffaroni (Sapienza University of Rome and Imperial College London)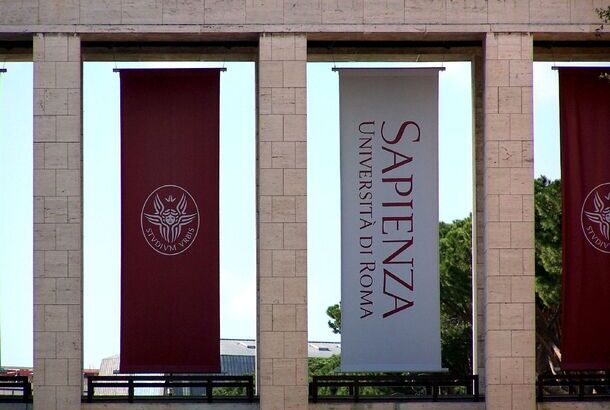 Start Date:
End Date:
Program Duration:
12 Months
Application Deadline:
Expired help
Certifications & Titles
Master di primo livello
Via del Castro Laurenziano, 9
Rome , Italy