About Norges Bank
Norges Bank is Norway's central bank. The Bank promotes economic stability in Norway, has executive and advisory responsibilities in the area of monetary policy and is responsible for promoting robust and efficient payment systems and financial markets. Norges Bank manages Norway's foreign exchange reserves and the Government Pension Fund Global (GPFG). At the end of 2016, Norges Bank had approximately 900 employees.
Job Description
There is a vacancy in Norges Bank Research that should suit both experienced and recently educated PhD research economists specialising in monetary policy and macroeconomics, or financial economics.
Norges Bank Research is the research unit of Norges Bank, working on issues of relevance for monetary policy and financial stability. Our researchers conduct high-quality research that addresses issues of interest to a central bank and is ultimately published in peer-reviewed international journals. They also provide research-based analyses to the Bank's policy departments on topical issues related to the assessment of current and future economic activity, international economics and finance, monetary policy and macroprudential policy.
In addition, researchers disseminate relevant internal and external research to the Bank's staff and liaise with academic and research institutions. Norges Bank Research organises weekly research seminars involving external scholars and several conferences/workshops annually. Norges Bank Research also has active visiting scholar and PhD internship programs.
Further information about research at Norges Bank is available at http://www.norges-bank.no/research/
Qualifications
Norges Bank Research has established a career path for Research Economists. The candidates for the positions of Researcher, Senior Researcher and Principal Researcher must meet the following qualifications:
Researcher:
PhD economists specialising in monetary policy and macroeconomics, or financial economics
Interest in policy issues of relevance to a central bank
Excellent communication and presentation skills
Additional qualifications for Senior Researcher:
An established track record of publications in recognised international journals
Strong skills in theoretical and/or empirical economic modelling and quantitative analysis
Additional qualifications for Principal Researcher:
Excellent record in research publication
Qualification as a professor at a well-recognised university or business school, or equivalent academic merits
Strong experience in developing state-of-the-art economic models for use in policy analysis
Deep and broad understanding of relevant research and policy issues in macro and/or finance
A proven ability to direct and oversee research activities, including experience of supervising and mentoring researchers
Language qualifications for all positions:
Knowledge of Norwegian or any other Scandinavian Language would be an asset, but is not required
English
Application procedure:
All applications must be registered in Norges Bank's electronic database (webcruiter). Letters of recommendation can be sent directly to: oyvind.grimstad@norges-bank.no. It is common to submit three recommendation letters
Interviews will be conducted in Oslo
Please note that the position is subject to a clean police certificate and a good credit record
We offer:
A stimulating research and policy environment
An excellent research infrastructure (IT resources, macro and financial data, big data, research assistance, etc.)
A generous budget for participation in international conferences/workshops
Funds and facilities for collaboration with external researchers and co-authors
A competitive salary and flexible terms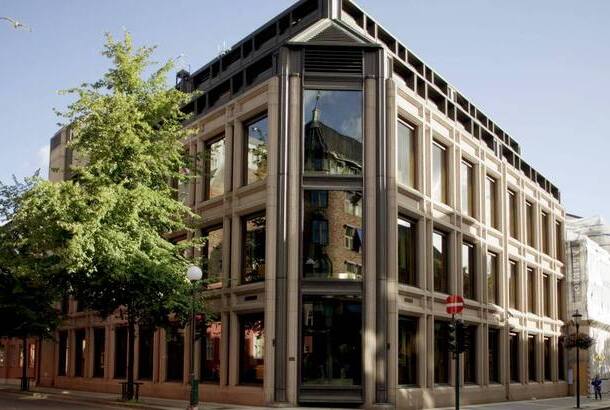 Application Deadline:
Expired help
Type
Corporate / other jobs