Research on Productivity, Trade, and Growth: Theory and Practice | July 3-7
Application Deadline: June 1, 2017
Organization
The summer school takes place July 3-7, 2017 and is taught by Prof. Eric Bartelsman (VU Amsterdam, Tinbergen Institute, IZA), Prof. Jan De Loecker (Princeton –on leave–, KU Leuven, NBER, CEPR) and Prof. Jo Van Biesebroeck (KU Leuven, CEPR).
All sessions will be held at the premises of the Tinbergen Institute (TI) in Amsterdam, The Netherlands, adjacent to train station Amsterdam Zuid. The location can be easily reached from Schiphol airport (~7 min) and Amsterdam Central Station (~16min), and is within walking distance from the Vrije University Amsterdam (http://www.tinbergen.nl/contact/).
Every day, lectures take place from 09:00 – 10:30 and 13.30-15.00, while computer tutorials are from 11:00 – 12:00 and 15:30 – 17:00. Participants will be given a reading list for self-study and preparation as well as computer assignments for (guided) practice during the computer tutorials.
All participants are asked to bring their personal laptop, with installations of STATA and/or R, to all computer tutorials. TI will provide free Internet access via EDUROAM. For participants who are not affiliated with TI, we highly recommend that you obtain an EDUROAM account via your home institution prior to the start of the summer school, or arrange for tethered access to internet via high-bandwidth GSM.
Short subject description
This course provides a self-contained set of lectures and tutorials to bring PhD students and practitioners up to speed in the area of empirical research using firm-level data. The course starts with an introduction to models of firm dynamics. Next, attention is paid to estimation of productivity, including methods to cope with sample selection, endogeneity of inputs, and lack of firm-level quality adjusted prices. Finally, the course discusses recent empirical work on structural modeling of productivity, trade and growth. Besides theory, the course will include a set of tutorials on data handling, programming, and algorithms for empirical applications, as well as daily hands-on practical and test sessions. To enroll, students are expected to have finished the equivalent of first-year PhD economics and econometrics courses and have some experience in applied (econometric) research.
Target group
The summer school welcomes second year (research) master students, PhD students, post-docs, and professionals from a wide variety of fields (e.g. macro, applied micro, industrial organization, international trade, labor, empirical finance, regional and urban) who are interested in learning state-of-the art methods for (cross-country) firm-level panel data analysis. A formal background in statistics or econometrics, as well as macro and micro is required from students (at the level of first year courses in a graduate school PhD program in economics).
The summer school will allow those entering the PhD phase, or new post-docs to prepare for research projects that use linked longitudinal firm-level data. Further, professionals from (central) banks and policy research institutes will learn how to apply current theoretical and analytical tools to conduct research with the ever increasing sources of firm level data.
Capacity
25 participants. A parallel session will be added if necessary
More info: http://www.tinbergen.nl/tinbergen-institute-summer-school/research-productivity-trade-growth-theory-practice/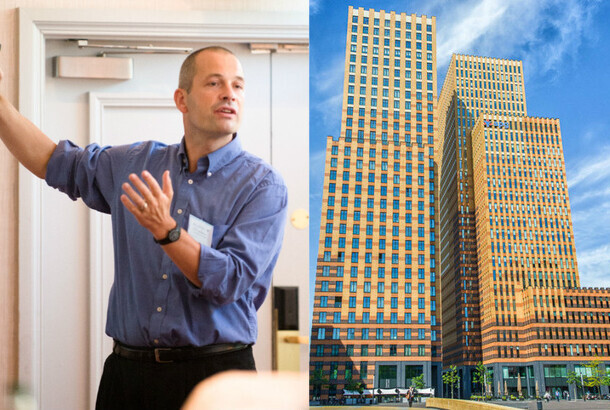 Start Date:
End Date:
Application Deadline:
Expired help