Scholarships provided by the University of Milan
Students interested in the master's degreee in
can apply for scholarships offered by the University of Milan.
Each year a certain number of scholarships are offered to able and deserving students with financial difficulties on bachelor and master degree courses.
The scholarships (worth more or less 5.000.00€ each/ per year), intended to provide an incentive and improve university attendance, are awarded according to merit and income, as shown by ISEE/ISEUU certification.
Applications are to be submitted online, usually from mid-July until the beginning of September, through the UNIMI website SIFA.
The University of Milan also awards scholarships for excellent international students.
More information are available at the relevant section of UNIMI website.
For more information about scholarships to apply to Master's Programs at University of Milan, please contact the Secretariat: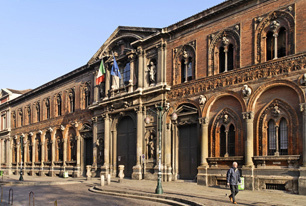 Start Date:
End Date:
Scholarship Duration:
12 Months
Application Deadline:
Expired help
Via Conservatorio 7
Milan , Italy