Social Network Analysis is one of the most rapidly growing fields in social sciences. Social network analysis focuses on the relationships that exist between individuals (or other units of analysis) such as friendship, advice, trust, or trade relationships. As such, network analysis is concerned with the visualization and analysis of network structures, as well as with the importance of networks for individuals' propensities to adopt different kinds of behaviours.
This workshop provides an interdisciplinary opportunity for social scientists, mathematicians, computer scientists, ethnologists, epidemiologists, organizational theorists to acquire the necessary tools to enable them to independently analyse social networks in Stata. More specifically, the workshop focuses on:
nwcommands suite for Social Network Analysis

Network Visualization

Network Examination

Distance and Paths

Neighbours and Context

Centrality and Centralization

Changing Networks

Calculating with Networks

Network Simulation

Hypothesis Testing

Regression Based Hypothesis Testing
Course Leader: Thomas Grund - University College Dublin - Developer of the nwcommands suite.
Prerequisites: Basic working knowledge of the statistical software Stata.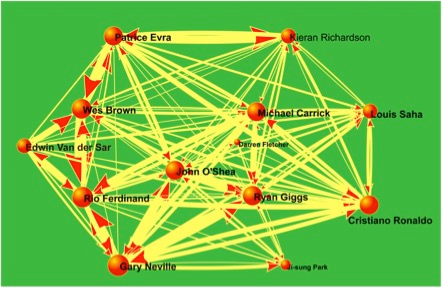 Start Date:
End Date:
Application Deadline:
Expired help
Type
Professional training
Certifications & Titles
Participants will be provided with a certificate of participation upon completion of the course.
Funding Options
Full-time Students are eligible for a 40% discount off the standard academic fees.