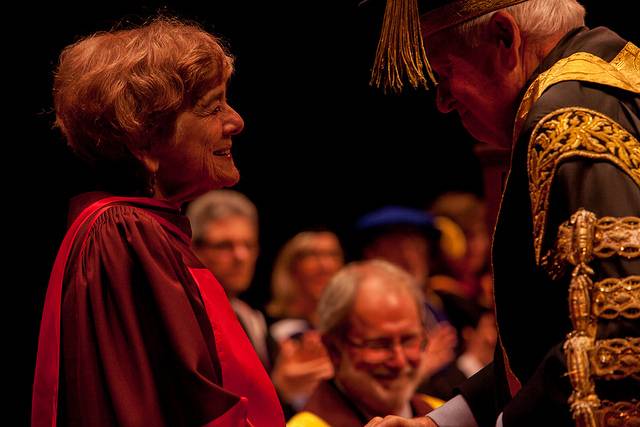 Social Sciences Awards 2015
The social sciences encompass a wide range of academic disciplines, concerned with society and the relationships between and among individuals within it. The main 'social sciences' are considered to be economics, politics, and sociology, as well as history, law and linguistics.
As in any other academic discipline, there are thousands of awards, grants and fellowships worldwide that allow academics and professionals in the social sciences to further their research and scholarship. Such awards encourage academics to strive for improvement and innovation, and often involve a monetary portion, allowing financial support to recipients who show originality and potential.
Of course, the benefits of such awards are not limited to the financial. The attention that an award can bring to an academic can allow them to forge important connections around the world, and bring important research to the attention of others. Further, of course, awards also play a role in recognising the work of an individual and the contribution that they have already made and will continue to make in their particular field of expertise. Winning an award can certainly be a significant element in enhancing the impact of research.
The following is a non-exhaustive list of some of the prestigious awards available to academics and professionals in the social sciences. There are also a number of scholarships and funding opportunities available to browse through on the INOMICS website.
The MacArthur Fellows Program awards fellowships to talented individuals who demonstrate originality and dedication in creative pursuits. Recipients may be writers, scientists, artists, social scientists, teachers, or in other fields. Each fellowship comes with a stipend of $625,000 paid over five years.
Officially named the Sveriges Riksbank Prize in Economic Sciences in Memory of Alfred Nobel, this prize is generally considered the most prestigious award in the field of economics. Laureates are selected by the Royal Swedish Academy of Sciences, and the monetary portion of the prize in 2014 was 8 million Swedish kronor. In 2014, the Nobel Prize in Economics was awarded to Jean Tirole, and in 2013 to Eugene F Fama and Lars Peter Hansen.
The Holberg Prize is awarded to scholars who have made outstanding cotributions to research in social sciences, the arts and humanities, law or theology, including cross-disciplinary work. The prize for 2015 amounts to 4.5 million NOK.
The Core Fulbright U.S. Scholar Program is one of the most prestigious award programs worldwide, and provides approximately 800 grants to support teaching and research in a wide variety of fields.
This award is granted in recognition of academics whose discoveries, theories, or insights have had a significant impact on their discipline, and can be awarded to any academic regardless of their discipline or nationality. The award is valued at 60,000 EUR.
The Abe Fellowship is designed to encourage research on topics of pressing global concern, and applicants from the U.S. or Japan, or who have sufficient affiliation with either, are invited to submit proposals for research in the social sciences and related disciplines relevant to certain themes.
The Junior and Senior Fellowships at Harvard University are available to scholars at an early stage in their careers in any area, of exceptional ability, originality and resourcefulness. Those elected receive three year fellowships.
The ERC has a number of funding schemes for top researchers and scholars of any nationality or age who wish to carry out research in the European Union. There are three core funding schemes and two additional schemes.
Furthermore, in the field of economics in particular, there are a wide range of other prestigious awards and fellowships available for young economics, which we have previously discussed in blog posts here and here. The U.S. National Academy of Sciences also has a useful list of awards and honors to refer to.
For more information about scholarships and funding opportunities, head to the INOMICS website.
Photo credit: McMaster University Convocation