Tenure Track Position at the University of Vienna
The Rectorate of the University of Vienna invites applications for a tenure track position at the Faculty of Business, Economics and Statistics in the Field of Corporate Finance/Financial Intermediation, with particular interest in, but not limited to, empirical banking. The position is available as of Sept 1, 2017.
Position Offering:
The advertised position is a scientific tenure track position: within the first two years of employment the University of Vienna will offer a "qualification agreement" if the scientific performance of the employee suggests that the required qualification can be reached. This agreement is connected with the title of "Assistant Professor" [AssistenzprofessorIn]. In case the goals of the "qualification agreement" are met, the employment will be made permanent and the title of the employee will be changed to "Associate Professor" [assoziierte/rProfessorIn].
Prerequisites for application:
PhD and a minimum of 2 years of post-doc experience
Scientific publications relevant to the field of corporate finance/financial intermediation
Teaching experience or teaching concept
Complementary experience from a policy institution will be considered an advantage.
Application files:
Application letter (max. 5 pages), to be structured as follows:

Achievements in research
Experience and activities in teaching (and advancement of young researchers), teaching plans
Achievements in knowledge transfer
Research agenda and contribution to the scientific profile of the Faculty and the University

Enclosures:

CV and degree certificates/transcripts
List of publications and working papers
Scientific talks
Acquired third-party fund projects (topic, runtime, origin, volume)
Teaching evaluations
Further particulars on the position could be found under: http://personalwesen.univie.ac.at/en/for-applicants/tenure-tracks/faculty-of-business-economics-and-statistics/
Please send your application — preferably in English and in electronic form — to the Job Center of the University of Vienna (jobcenter@univie.ac.at).
Reference no.: 7201
The application deadline is 28 February 2017.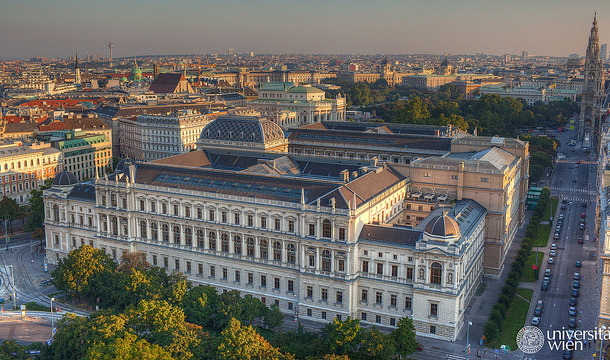 Application Deadline:
Expired
Type
Faculty / asst. prof. / lecturer