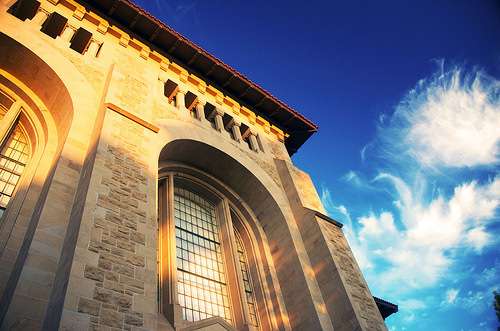 Top 20 Political Science Departments Worldwide 2013
While plenty of people both within and outside of academia hold strong opinions regarding which institutions have the best political science departments, there are some schools that stand at the top of everyone's list. Whether you agree or disagree with rankings, the reality is that they matter for students and professionals alike. As of 2013, 20% of political science professors in the United States earned their PhDs at one of four institutions (note that there are nearly 3,000 universities in the U.S.), which happen to hold the top four spots in U.S. News and World Report Rankings.
We therefore appreciate the significance of such rankings, but also think it's important to recognize that there are well-respected institutions across the world, offering great programs to a vast diversity of students. For this reason, the list below includes a mix of top-ranked and hand-selected political science departments located at schools around the globe. While nearly all of the departments listed here fall within the top 200 QS rankings, we've arranged them geographically, rather than just by rank.
InstitutionLocation
Harvard UniversityUnited States
Yale UniversityUnited States
Stanford UniversityUnited States
University of TorontoCanada
Universidade de São Paulo (USP)Brazil
Pontificia Universidad Católica de ChileChile
National University of Singapore (NUS)Singapore
Peking UniversityChina
University of Hong KongHong Kong
Australian National UniversityAustralia
The University of AucklandNew Zealand
London School of Economics and Political Science (LSE)United Kingdom
University of OxfordUnited Kingdom
Trinity College DublinIreland
Sciences Po ParisFrance
Leiden UniversityNetherlands
University of CopenhagenDenmark
Aarhus UniversityDenmark
University of MannheimGermany
Although this list offers a wide range of schools from around the world, please do check out our more comprehensive list of courses on offer here. Moreover, if you're on the fence about whether or not you'd like to earn a higher degree in political science, take a look at our post Should I Pursue a PhD in Political Science? for some tips and information on the discipline.
Photo credit: Hammerin Man
Also Interesting

The Pros and Cons of a Career in Research

Upon completion of a Master's degree or PhD, the big question arises: what next? Although it seems like natural progression to continue with further research, there are many other careers open to academics in business, education, or communication and journalism, to name but a few examples. So how do you know if research is the right career choice for you? A good way of figuring it out is weighing up the pros and cons. Browse our job listings for economics opportunities

The Lives and Livelihoods Fund

Four years ago, the world adopted an ambitious set of Sustainable Development Goals (SDGs) designed 'to end poverty, protect the planet and ensure that all people enjoy peace and prosperity by 2030'. Despite rising life expectancy and the eradication of many endemic diseases, more than 400 million people in the member states of the Islamic Development Bank (IsDB) still live in absolute poverty, subsisting on less than US$1.90 per day. It is, perhaps, these countries that face the greatest challenges in fulfilling the SDGs.

Additional Courses to Improve Your Prospects in a Career in Economics

If you're doing an economics degree and thinking about ways to maximise your career prospects once you graduate, there are lots of courses outside the realm of economics for you to choose from. From business to programming to statistics, there are plenty of areas which can help you improve your chances of getting a job and widen your skillset more generally, if you've got the money and time to enrol on one.