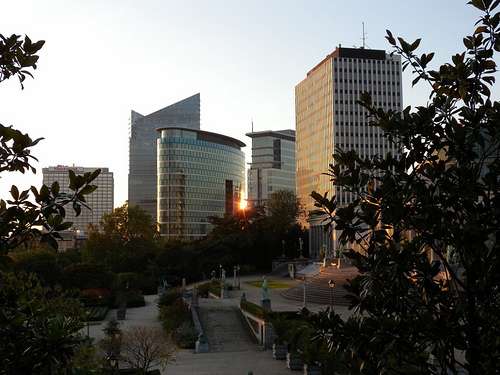 Top Think Tanks and Social Science Research Institutes in Europe 2013
Whether you're looking for a summer internship, your first postgraduate job or a change in career, gaining experience in a think tank or research institute is always a good way to go. While some think tanks engage in highly specialized research on specific topics, many span a broad range of issues, particularly in the fields of politics, economics and international relations. We've decided to dedicate three distinct blog posts to top think tanks around the world, beginning with this list of European institutions. Keep an eye out for upcoming posts on U.S. and Latin American institutions.
In addition to offering possible job opportunities, the work currently undertaken by these top-notch research institutes can be extremely helpful for students and professionals alike. Often think tanks produce the kind of poignant, up-to-date research not to be found in either mass media or peer-reviewed journals.
As with most of our lists, this is by no means an exhaustive account of all the praiseworthy institutes across Europe. We aim to offer a compact yet diverse list of well-renowned institutions from across the continent, arranged alphabetically by country rather than according to any kind of ranking.
To take a look at the many other institutions with jobs, conferences and other listings on offer, head to the INOMICS website here. Additionally, please share your experiences with others by leaving a review on theINOMICS website for any institute where you have worked, studied or interned!
Photo credit: Andrea Ciambra
Also Interesting

For conference organizers

Event management and organization during the coronavirus outbreak

Virtual options such as GoToMeeting and Zoom are viable solutions which allow conference organizers to host their events safely, in spite of the pandemic. Virtual broadcasting may also allow you to expand the options available to participants. Here's how: Pre-recorded sessions:

Best practices for every stage in the job recruitment process during Covid-19

Here we've compiled a list of tips and solutions to help make your recruitment plans more befitting. Job Advertising: Communication is key! Being as clear as possible in the job description in terms of the role, expectations and tasks to be performed, will help build a good rapport and trust with job applicants. Include flexible working hours, childcare, health insurance and the possibility to work remotely to incentivize applicants.

A Post-PhD Career in Research: Jack of all Trades, Master of Some

Our favorite caricature of a post-doctoral researcher: a frail man (or woman) with unkempt hair, hunched in front of a computer screen, with a half-filled cup of coffee by his side. As the coffee gets colder and time flies by, he appears oblivious to his surroundings – he is happy spending long hours at his desk conceptualizing arcane theory on obscure topics the real world does not care about. He is in a state of eternal tapasya – meditating on his eternal love-affair with knowledge… because, life is an eternal quest for knowledge!