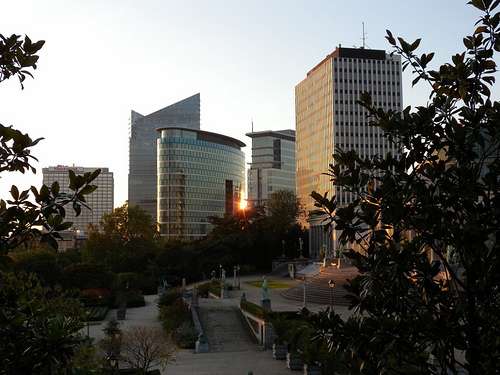 Top Think Tanks and Social Science Research Institutes in Europe 2013
Whether you're looking for a summer internship, your first postgraduate job or a change in career, gaining experience in a think tank or research institute is always a good way to go. While some think tanks engage in highly specialized research on specific topics, many span a broad range of issues, particularly in the fields of politics, economics and international relations. We've decided to dedicate three distinct blog posts to top think tanks around the world, beginning with this list of European institutions. Keep an eye out for upcoming posts on U.S. and Latin American institutions.
In addition to offering possible job opportunities, the work currently undertaken by these top-notch research institutes can be extremely helpful for students and professionals alike. Often think tanks produce the kind of poignant, up-to-date research not to be found in either mass media or peer-reviewed journals.
As with most of our lists, this is by no means an exhaustive account of all the praiseworthy institutes across Europe. We aim to offer a compact yet diverse list of well-renowned institutions from across the continent, arranged alphabetically by country rather than according to any kind of ranking.
To take a look at the many other institutions with jobs, conferences and other listings on offer, head to the INOMICS website here. Additionally, please share your experiences with others by leaving a review on theINOMICS website for any institute where you have worked, studied or interned!
Photo credit: Andrea Ciambra
Also Interesting

The Case for Income Tax Reform in the US and UK

Whether someone believes in higher rates of tax or not can tell you a lot about their political views. As a general rule, conservative politicians - at least since the 80s - have favoured fewer tax brackets and relatively lower rates of tax. The argument goes that this encourages people to work harder because they keep more of their money, which means more money remains in the economy; eventually it will trickle down to those not so rich.

COVID-19 Strengthens the Case for UBI

Necessity is the mother of invention, so the old proverb goes. And with coronavirus spreading through countries, deep economic recession clambering at its coattails, the collective need has rarely been higher. In just four months, almost 300,000 lives have been taken worldwide, and lockdown, in its various forms, is threatening untold livelihoods - as of May 9th, 33 million jobs have been lost in the US alone. True to the saying, some invention has been forthcoming as incumbents have scrambled to protect their citizens and economies.

The Most Useful Apps for Economics Students

Your phone is one of the most useful tools you've got, whether you're studying or working in the field. Particularly in the current situation, using the technology many of us have all around us is a great way to stay on top of your economics research and remain knowledgeable while inside, staying safe during the coronavirus COVID-19 pandemic. Most of the apps listed below are also available on iPad, so you can download them on whichever device is more appropriate for you.