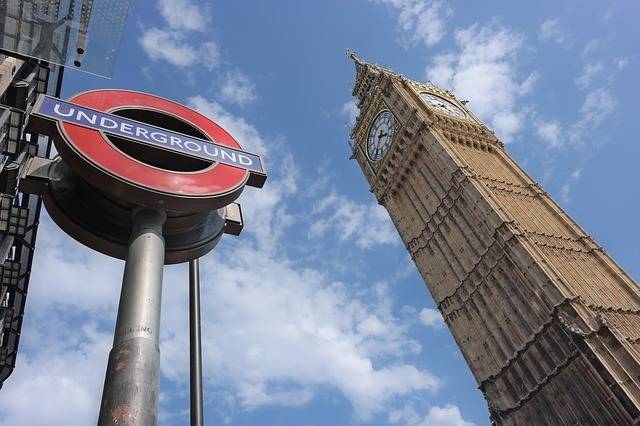 Work visas for the UK (for academic & highly qualified professionals)
If you are from outside of the EU, then you will need a visas to work in EU countries such as Britain.
The UK is a popular choice for postdocs and junior professors, as it has a large number of well-regarded research and teaching institutions. Whilst bachelor's and master's students can acquire student visas to allow them to study in the UK with relative ease, getting a visa for a job in the UK is somewhat more complex. For this reason, today we're sharing a guide to UK work visas for academic and highly qualified professionals.
Tier 1 (Exceptional Talent) visa
This is a sub-category of visas for those who are known as leaders in their field; in science, the humanities, engineering, medicine, digital technology, or the arts. To apply for this visa, you first need to obtain endorsement from the UK Home Office as a leader or emerging leader in your field. In order to obtain endorsement, you must meet the following criteria: having been an active researcher in your field; holding a PhD or equivalent research experience; and supplying a letter of recommendation from an eminent person in your field who is a UK resident who is familiar with your work. To apply as a "potential" leader, you must be at an early stage in your career and have been awarded either a prestigious UK-based or international research fellowship. Your application can be further strengthened through membership of national academies, receiving prizes for your work, and supplying a written recommendation from a reputable UK research organisation.
Once you have received this endorsement, you can proceed to applying for a Tier 1 visa. If awarded, such a visa allows you to stay in the UK for up to 5 years and 4 months, but this visa can be extended for another 5 years if you wish to stay in the same field for your work. The visa does allow you to travel aboard and then return to the UK, and to bring family members with you to the UK. However, you will be ineligible for public funds such as jobseeker's allowance, income support or child tax credit. It's unlikely that someone qualified for a Tier 1 visa would need to rely on such government benefits, but it's worth remembering that you will need to leave aside more money for things like council tax or pension credits than you might expect.
Tier 2 (General) visa
For most people working in academia, a Tier 2 visa would be the most appropriate to apply for. These visas are ones which you apply for once you have been offered a job. They are open to those who have a bachelor's or master's degree, or equivalent, and are valid for three years, plus the possibility of extension. If you are already in the UK on a student visa, once you have graduated and you have a job offer, you may apply for this visa straight away (i.e. you do not have to leave the country and then apply for the visa, so you can move straight from university to a job).
The job which you are offered must be a skilled job from a licensed sponsor employer. However, this should not be a problem as most academic jobs will be at institutions which are licensed and already have experience with visa applications. It's worth noting that, unlike Tier 1 and other visas, there is no limit to the number of students who can gain a Tier 2 visa. So your chances are better with this than with other tiers. Also useful information: doctoral students who have completed their studies in Britain are entitled to stay in the country for 12 months to search for skilled employment or to start their own business. So if you have just completed your PhD, you have some time to job hunt before you must apply for another visa.
If you're interested in working in the UK, check out our website for the latest job and study opportunities, both in Britain and abroad as well as for education and professional advice.
Also Interesting

Jobs for Economists in the Government: The Right Career to Consider?

When discussing jobs in the government, the type of work that comes to mind is most likely influenced by your particular background. In countries in which large segments of the economy are nationalized, it's possible to become a civil servant in nearly any field. In other places, your options might be more limited. Regardless of where you're from, or where you'd like to work, however, every government employs economists, and it's easy to argue that they're needed now more than ever - though in the weird times of the pandemic, finding a government job may be more complicated.

The Freight Shipping Industry

Who is Responsible for a Shipping Vessel? Ownership and Scrapping

The United Nations Convention on the Law of the Sea (UNCLOS) stipulates that the primary responsibility for vessels lies with the flag state of the vessel. Consequently, this means that each merchant vessel must be registered under the flag of a specific state. The flag state of the vessel is responsible for the inspection of the vessel and compliance with safety, pollution prevention, crew certification and international standards.

INOMICS Salary Report 2020

How Has the COVID-19 Coronavirus Pandemic Affected the Academic Sector?

Although we've been told time and again that the pandemic doesn't care about who you are, in reality it hasn't affected everyone equally. Senior Editor William Pearse has already written about how COVID-19 has been harder on those from ethnic minorities and on poorer communities in the UK.