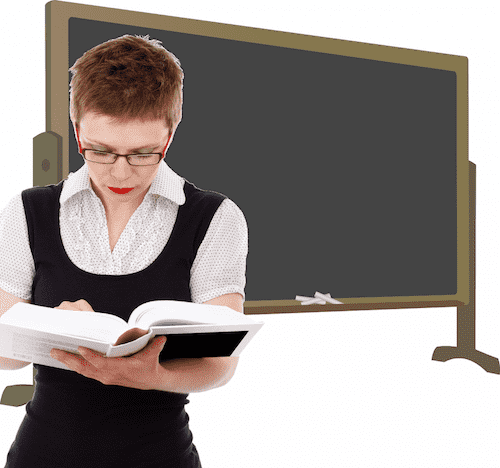 Working in a Business School for Professors - Pros & Cons
Business schools are an increasingly prominent force in higher education across the US, Europe and beyond. With more and more students look to study business, the career opportunities for teaching business students are growing. For professors with expertise in economics, social sciences, management and more, teaching at a business school can make an attractive career prospect. But what are the advantages and disadvantages of such a position, as compared to other possibilities within academia or in private industry? Read on to find out.
Pros
High Demand: The increasing popularity of business school programs means that in many countries there are more positions for teaching business than there are business PhDs being produced. Unlike most academic fields, the result is a high demand for business PhDs and much greater chances of securing a faculty position.
Well Compensated: Related to the high demand for business professors, the salaries for such positions are generous, particularly compared to other academic fields. Other sources of income can include additional presentations and papers, consultancy, and textbook writing, which can add up to a solid income. In addition to comfortable salaries, other job perks can include generous allowance of holiday days and the possibility of research sabbaticals.
Stability: Securing a position in a business school can be the start of a very stable and reliable job, especially if you can secure tenure. This gives you the possibility of exploring new and risky research, knowing that you job is guaranteed.
Rewarding: Teaching in a business school allows you to directly interact with and help to shape the minds and perspectives of your students. Perhaps even more so than in other fields, business students are highly motivated and engaged, and teaching them can be a rewarding and fulfilling experience.
Flexible: Opportunities for research sabbaticals, part-time positions, or flexible hours make it easier than ever to fit other interests into your life in addition to professorship. For those who want to take on a research project, sabbaticals provide an opportunity to focus exclusively on this. For those who have children, flexible working hours can allow you to make time for your family and fit your work schedule around other aspects of your life.
Considerable Autonomy: One of the great freedoms of work in academia is the freedom to pursue research, collaborations and teaching methods as you see fit. Far more so than in commercial work, business school professors have autonomy over their work and how they spend their working days. You can set you own research goals and work on the topics which you find most relevant and important.
Cons
High Workload: The demands of teaching, creating syllabi, assessment marking and providing feedback, as well as supporting students with office hours, can add up to a high workload for business school professors. You need to be comfortable with prioritising urgent tasks and juggling a large number of different demands on your time. Many professorships involve some degree of administrative work – organising meetings and taking part in committees, supervising the setting and marking of assessments, setting up conferences or workshops and so on – and this work is not appealing to everyone. You will have to learn to balance the many competing demands on your time as a business professor.
Repetitive: To teach the same material every semester or every year can be repetitive. Further, many schools will have a strict curriculum for each class, specifying exactly what knowledge and skills must be taught to the students. It can seem like teaching the same material over and over again would become very tedious. However, here the quality of the students can make an enormous difference to the interest of teaching work. Each class of students provides new perspectives and new discussion points which can help to keep the material fresh and engaging.
Other Appealing Alternatives: Although, as established above, business school professors are well-paid, more lucrative options are available in the commercial sector. Additionally, for those business-minded people who thrive in high-risk, high-pressure situations, then no traditional job can compete with the thrill and self-determination of entrepreneurship. Teaching is most suited to those who wish to shape and inspire the minds of the next generation of successful businesspeople.
For the latest opportunities for professorships in business schools, visit INOMICS.
Also Interesting

How to Find Student Accommodation in a Foreign Country

INOMICS has partnered with Uniplaces to help students find accommodation abroad. This means that on articles related to student accommodation or housing, we may make some money if a user clicks through to an affiliate link and makes a qualifying purchase.

The Most Useful Apps for Economics Students

INOMICS takes part in the Apple affiliate program. This article contains affiliate links, which means we may earn money through any qualifying purchases made after you click through. However, this is not a sponsored post.

How to Plan Your Career Path

Building Your Career in Economics: From Study Choices to the Economics Job Market

Economists work in a variety of industries including business, health, government, and education, and their role mostly involves research and providing reports and recommendations based on data collection, analysis, and interpretation. In the United States, local and federal government agencies are the largest employers of economics graduates. It is essential that students plan their education based on where they are interested in entering the workforce.