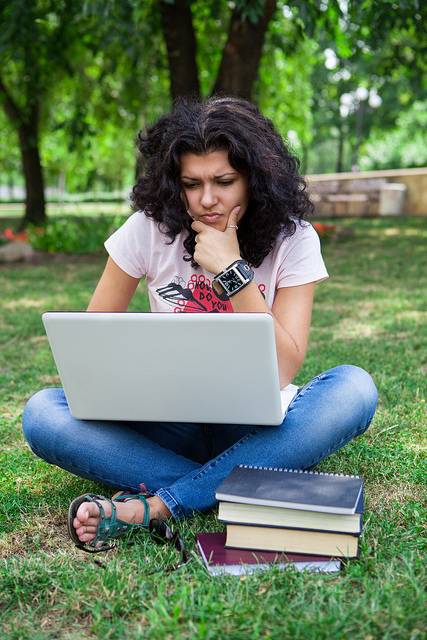 Quality Information Increases Student Interest in Universities
When a student chooses a program, it's not only a decision about a subject and place of study, but also a choice regarding future career. Such a choice has a big impact on students' dreams, plans, budgets and decisions that affect their personal and social life for at least the next 2 or 4 years.
On the other side, marketing departments at universities look for the best option to attract students to their programs. Decisions about media channels dominate their strategies – but what about the content? Which information is best to give to students so that they choose the right programs?
At INOMICS, we have thought about the best options to connect the needs of these groups by coming up with the new INOMICS platforms for Programs and Scholarships.
The new categories give advertisers the possibility to offer prospective students high-quality information about their university and specific programs being offered. Moreover, it gives institutions the chance to include detailed information about courses, funding options and even hints about the percent of international students and class size.
It has been proven that well informed students make better decisions and are more engaged with educational opportunities. At the same, it is known that high-quality leads are more valuable than untargeted advertising that results in low commitment from program applicants. Based on such information, our new products seek to give universities an opportunity to fully show their competitive advantage and state clear reasons why students should choose their institution for studying and developing their career.
Are you interested in promoting your Master's and PhDs programs to recruit high quality students? Are you interested in attracting high performing, committed students to your institution? Take a look at the opportunities INOMICS has to offer. Posting a program, posting a scholarship or combining these two options can give a clear boost to the number of applications and can help your university manage and promote its brand.
If you are interested, do not hesitate to contact us!
Photo credit: CollegeDegrees360
Also Interesting

How to Plan Your Career Path

Building Your Career in Economics: From Study Choices to the Economics Job Market

Economists work in a variety of industries including business, health, government, and education, and their role mostly involves research and providing reports and recommendations based on data collection, analysis, and interpretation. In the United States, local and federal government agencies are the largest employers of economics graduates. It is essential that students plan their education based on where they are interested in entering the workforce.

The Most Useful Apps for Economics Students

INOMICS takes part in the Apple affiliate program. This article contains affiliate links, which means we may earn money through any qualifying purchases made after you click through. However, this is not a sponsored post.

Top YouTube Channels to Learn Econometrics and Economics

So, are you looking for resources to learn economics online? INOMICS has got you covered, whatever your reason. We've published various articles that aim to help our readers make the most of online resources already out there.