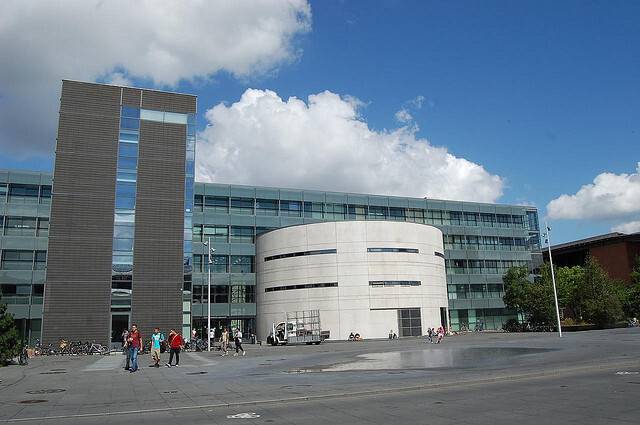 Top Finance & Accounting Departments in Europe 2015
Finance plays a key role in the health of an overall economy. It helps companies to make investment and financing decisions as well as plan the growth of the business. All business functions are related to financial decisions, rather a big or a small company, they all face decisions about how to fund their projects and to manage their budgets.
If you are interested in developing a career in the fields of finance and accounting, the first step is to access to top education on the field. We have made a list of the best departments in finance and accounting in universities in Europe. The following list is organized alphabetically and compiles rankings such as QS rankings and ranking of best universities for financial studies by the Financial Times.
Department of Finance, Copenhagen Business School
Copenhagen, Denmark
European School of Management and Technology ESMT
Berlin, Germany
Department of Management, ETH Zurich - Swiss Federal Institute of Technology
Zurich, Switzerland
Accounting, Law & Finance Department, Grenoble School of Business
Grenoble, Switzerland
Department of Finance, HEC School of Management
Paris, France
Oxfordshire, United Kingdom
Madrid, Spain
Fontainebleau, France
Department of Finance, London Business School
London, United Kingdom
Department of Finance, London School of Economics
London, United Kingdom
Department of Accounting, Finance and Economics, Oxford University
Oxford, United Kingdom
Lille, France
Department of Finance, Stockholm School of Economics
Stockholm, Sweden
Zurich, Switzerland
Warwick Business School, University of Warwick
Coventry, United Kingdom
Department of Finance, Tilburg University
Tilburg, Netherlands
Department of Finance, Bocconi University
Milan, Italy
Finance Department, University of Amsterdam
Amsterdam, Netherlands
Cambridge Judge Business School, University of Cambridge
Cambridge, United Kingdom
School of Finance, University of St. Gallen
St. Gallen, Switzerland
Photo Credit: Yusuke Kawasaki
Also Interesting

The Top Apps for Economists

World, Business, & Financial News Apps 1. The Economist App Store / Google Play This app from The Economist magazine focuses on news and analysis for economics topics from around the world. It offers a selection of free articles from The Economist, plus reports on current affairs, science, technology, and other news.

How to Plan Your Career Path

Building Your Career in Economics: From Study Choices to the Economics Job Market

Economists work in a variety of industries including business, health, government, and education, and their role mostly involves research and providing reports and recommendations based on data collection, analysis, and interpretation. In the United States, local and federal government agencies are the largest employers of economics graduates. It is essential that students plan their education based on where they are interested in entering the workforce.

Top Professional Training Courses in Economics

Professional skills in economics include data analysis skills, developing practical solutions for complex problems, and of course knowledge of subject-specific economics concepts. For professionals working in economics, it's especially important to stay up to date with the latest developments in these rapidly-changing fields. Here is our selection of great professional economics training courses.