Federal Reserve Board and Princeton University considered as top institutions for economists to work for
INOMICS Ranking based on employee review and academic reputation pushes the two American institutions to the top spot in the list.
Berlin, August 4th, 2017
---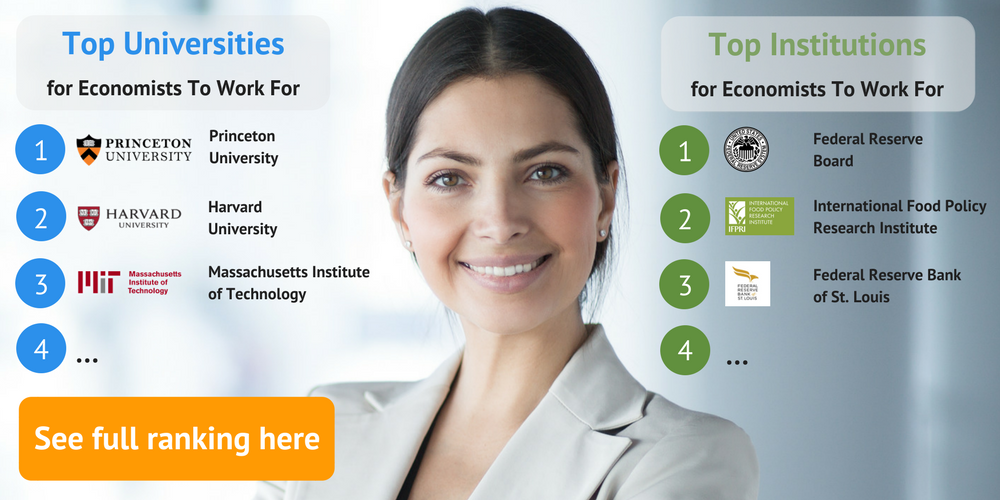 ---
The INOMICS Employer Ranking results were announced today as part of the INOMICS Handbook, a complete career guide compiled specially for economists. Princeton University occupied the first place amongst top universities for economists to work for thanks to the first-class academic reputation as well as good working conditions and high employee satisfaction. Additionally, the Federal Reserve Board scored the highest among top institutions with good career opportunities for economists.
The INOMICS Employer Ranking is the first aggregated ranking of international universities and economic institutions using employee reviews and employee relevant indicators. Factors such as culture and values, work/life balance, career opportunities, compensation/benefits and, research autonomy are part of the criteria included in the ranking. "There are several employer rankings available today but none of them combines industry and academic insights from the perspective of a career in economics. We want to deliver value our community by helping them make informed career choices" says Andreas Hoffmann CEO from 11 Academia Networks, the company behind INOMICS.
Employee review data from INOMICS Institution Ratings as well as company reviews and academic publication data from various third party sources were the basis to rank international institutions. Example: "Best benefits in all of the Federal government! Tuition assistance of up to $12,200 per year. Health insurance assistance of $70/pay period. 8% 401(K) matching. Most generous pension in the Federal Government" comments a financial analyst currently happily employed at the Federal Reserve Board.
For the full list of the INOMICS Employer Ranking, we invite you to download the INOMICS Handbook here. In addition to the Ranking, the career guide includes the INOMICS Awards for best-practice recruitment, a job market analysis on average salaries for economists and articles and insights to succeed in the job market.
The INOMICS Handbook is conceived as an annual publication, providing the economics community with the latest information related to career development in both academia and industry. The INOMICS Handbook is available online at inomics.com/handbook. For printed versions and advertising please contact us.
---
About INOMICS
INOMICS is an online platform for academics, which provides a stream of career and study opportunities, scientific events, research news and funding options, all based on individual preferences and updated in real time.
INOMICS belongs to 11 Academia Networks, a group of specialized career, recruitment and education platforms offering effective and innovative ways to recruit the best students, staff and promote institutions worldwide.
---
Downloads
Download Marketing Materials INOMICS Handbook 2017
---
Contact INOMICS Handbook
Am Kupfergraben 6a
10117 Berlin, Germany
handbook@inomics.com
Phone: +49 30 2084712-54
Fax: +49 30 2084712-51
Website: inomics.com/handbook