INOMICS supports an Economics student in attending a conference in Canada, with a €500 grant
Berlin, December 22nd, 2017
---
INOMICS, an online platform for economists, announces the winner of its third edition of the annual Conference Grant Contest, which was held between 28th September and 10th December 2017. The contest was open to all INOMICS users and was shared through various channels including social media, INOMICS' partner institutions and at many reputable conferences. Participants had a chance to win a €500 grant to cover the accommodation, travel or registration costs related to an event posted on the INOMICS platform that they are planning to attend.
Over one thousand participants from more than hundred countries submitted their entries to the contest. The questions were related to the academic career development of the entrants.
Today, the INOMICS Team is proud to announce the winner, Dino Carlo Saplala, an MA Economics graduate student and part-time lecturer of Economics at the Ateneo de Manila University in the Philippines. INOMICS is glad to support Dino in attending the Western Economic Association International 93rd Annual Conference in Vancouver, Canada where he hopes to learn and socialize with fellow economics scholars and gather more feedback for a future publication of his MA thesis.
The team would also like to thank all entrants for taking part in the contest and invite them to participate in the next year's edition.
Dino's photo and answer are presented below:
---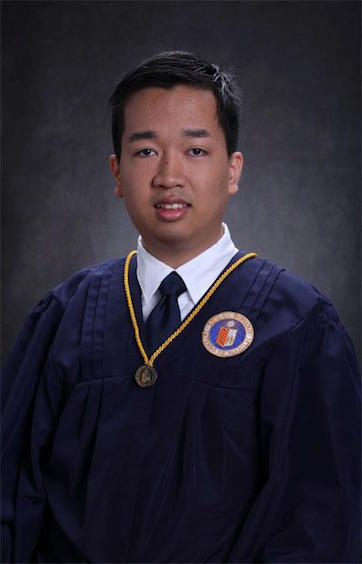 1. TELL US ABOUT YOUR IDEAL CONFERENCE EXPERIENCE.
Last August 2017, I attended the biennial conference of the Singapore Economic Review, which was held at Mandarin Orchard Singapore. This was for me an ideal conference because the organizers chose an excellent venue in terms of quality of accommodation and food choices. For example, it was easy to navigate around the venue during parallel sessions. More importantly, all sessions were excellent because of the relevant and timely topics such as globalization and the good quality of presented research papers. Finally, my ideal conference experience consists of a diverse community of participant researchers that I can share my research and ideas with. In the Singapore conference, participants were not only Asians and Filipinos but also consisted of researchers from different parts of the world.
 2. WHAT ONE PIECE OF ADVICE WOULD YOU GIVE TO YOUR PEERS TO ADVANCE THEIR ACADEMIC CAREER?
During the Spring 2017 semester, Ateneo de Manila University sent me as a graduate exchange student to the University of San Francisco. It was through this experience that I learned many new useful skills for my career as an aspiring economist as well as general life skills and opportunities such as living independently abroad while meeting a more diverse community. Therefore, my one piece of advice to my peers would be to recommend that they find time and opportunities to travel and participate in any academic experience abroad, including academic conferences and studies abroad. Conferences will help them gather feedback for their research while giving them a chance to share their own ideas and connect with a larger and more diverse community of researchers. Studying abroad similarly gives a useful opportunity for further learning and interactions with a diverse community.
3. HOW HAS INOMICS CONTRIBUTED TO YOUR CAREER DEVELOPMENT?
INOMICS has significantly contributed to my career development by making my August 2017 experience a very inspiring month of learning. I learned of many opportunities that contributed to my professional growth as a graduate student and faculty member of Ateneo de Manila University. It was through INOMICS that I learned of the 2017 Methods Summer Programme of the London School of Economics. This gave me a chance to enhance my skills in Econometrics while traveling to Europe for the first time and meeting new friends. In addition, I learned of the Singapore Economic Review through INOMICS as well. Last August 2017, I attended the biennial conference of the Singapore Economic Review. This conference gave me a chance to travel to Singapore while getting feedback for my MA thesis and getting exposed to inspiring researches and developments in the field of Economics. I was even able to interact with two fellow Filipinos and other economists from across the globe, including Justin Lin, who authored one of the articles we use for our Development Economics class in Ateneo.
---
About INOMICS
INOMICS is an online platform for academics, which provides a stream of career and study opportunities, scientific events, research news and funding, all based on individual preferences and constantly updated.
---
Contact PR & Communications
Am Kupfergraben 6a
10117 Berlin, Germany
media@inomics.com