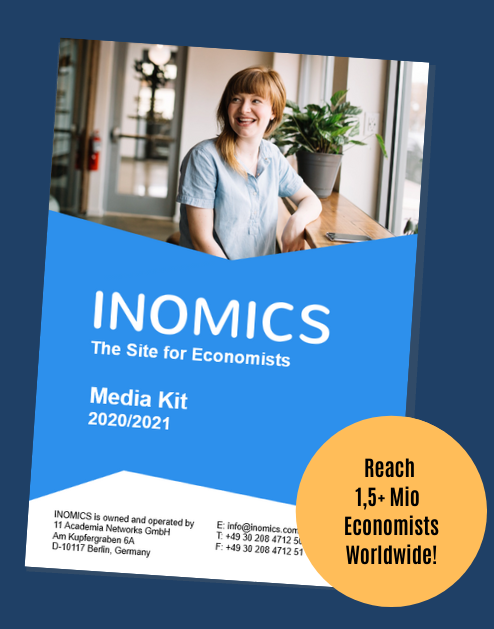 INOMICS Media Kit 2020/2021
The Site for Economists 
---
We help universities, research centers, think tanks, central banks, associations and other economics institutions recruit the best talent and elevate their profile and reputation among the right economics target audience.
Download now 
---
Our Media Kit includes:
   ➲ About INOMICS
   ➲ INOMICS Audience
   ➲ What makes us different
   ➲ Our products
   ➲ Influencer Marketing Offer
   ➲ Our recruiters newsletter
   ➲ Customer recommendations
Join our community of recruiters
Join our INOMICS Newsletter especially designed for recruiters of students, academics and professionals in the economics and related fields.
Do you have further questions?
Please feel free to contact your account manager or our general customer line.