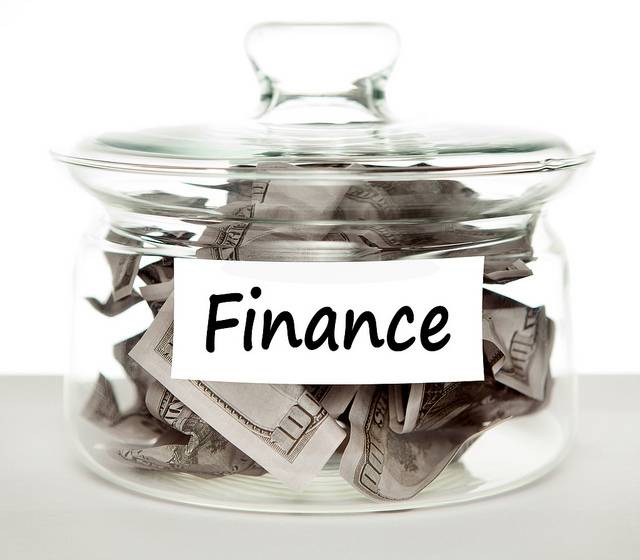 Academic Jobs in Finance
Finance has become a very attractive field for many people in the last decades as it "smells" of money and promises a successful career after obtaining a degree, even though the financial crisis has slowed down this popularity trend. While many fresh Bachelor and Master graduates massively apply for positions in investment banks and consultancies, some decide to pursue a PhD, which is the way to life-long involvement in the academic world.
In our previous post Job Market Scramble for PhD Economists & Useful resources for Academic Job Search we already shared some general information about the academic job market as it applies to economists. This post offers several links that can give an introduction into the academic world of finance and hopefully help you to understand if it is right for you. Should you be actively seeking an academic job in finance, some currently open positions from around the world are also listed for you to take a look at.
1) "Academic Finance as a Career: The Good, The Bad, and the Not-So-Pretty" will tell you everything you need to know about this career path: required training, research and teaching balance, development opportunities and so on.
2) "The Academic Job Market in Finance: A Rookie's Guide" is intended for current PhD students and offers a comprehensive timeline of what to do in the two years before you enter the market as well as advice on academic conferences, conference interviews and fly-outs.
3) Blog post "Career advice for young economists" will tell you about tradeoffs in different positions PhD graduates can apply for: post-doc or tenure-track; academia or policy land; researcher or administrator; a school of economics or a research institute, etc.
4) The article "What You Need to Know If You're an Academic" might be interesting for female graduates as it discusses how having kids might affect your academic career.
Once you've decided that finance is for you, but an 80-hours per week job in a fancy office doesn't sound ideal, you will probably turn to an academic job search. Here are some open positions in finance; maybe one of them is just the right thing for you:
1) Postdoctoral Fellow "Financial Markets", in Frankfurt, Germany
Application deadline: Aug 15, 2013
2) Full-time Faculty in Accounting, Banking and Finance in Sussex, UK
Application deadline: Aug 29, 2013
3) Post-doc in Empirical Finance in Luxembourg
Application deadline: Sep 15, 2013
4) Full Professorship "Finance and Accounting" in Frankfurt, Germany.
Application deadline: Aug 29, 2013
5) Head of Department of Economics and Finance, Academic Research and Teaching in Vienna, Austria
Application deadline: Oct 15, 2013
Image Credit: Tax Credits
Also Interesting

A Post-PhD Career in Research: Jack of all Trades, Master of Some

The importance of writing as communication It is indeed true that researchers like us (post-docs, research fellows, senior researchers, and so on) working in academia or in public/private/non-profit institutes spend a lot of time at their desks: writing articles, among other things. We maybe Doctors of Philosophy, but in reality, we are Masters in Writing and a few other things. This is because the demands of a researcher's role requires us to be jacks of a lot of trades and masters in some.

5 key differences between American- and European-style PhD programs

This piece primarily focuses on the differences and similarities between economics PhD programs on the two sides of the Atlantic. I later discuss how an economics PhD is organized in other parts of the world, as many other countries have modeled their PhD programs on one of these two styles. Program duration The most striking difference between an American and European economics PhD is the expected duration of the program.

Optimise your Recruitment Strategy for Economics PhD Positions

Candidates can find more information in our guide on how to successfully apply to a PhD in Economics. For institutions aiming to find the best international talent for their PhD positions, the most important question is how to reach the right audience, primarily current master's students. You don't want to waste all your budget chasing after the wrong candidates.