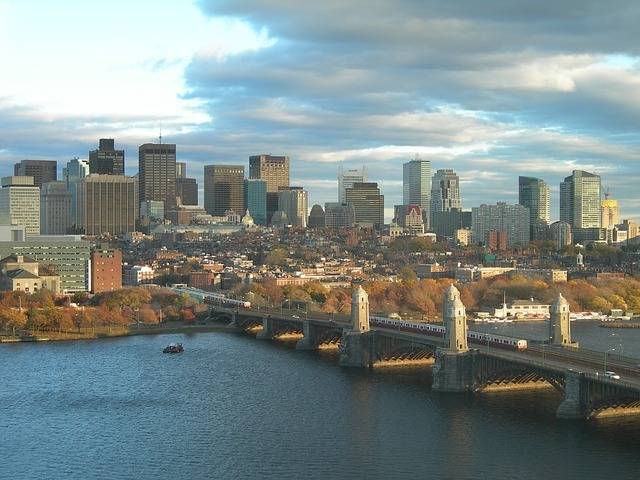 AEA Annual Meeting 2015: January 3-5, Boston, MA
Today marked the first day of this year's American Economic Association (AEA) Annual Meeting. The AEA Meeting is an annual event that brings together some of the superstars of economics in one of the largest economics-focused gatherings in the world. Every year, upwards of 10,000 academics come together for discussions, presentations, and – equally important! - socialising, over a long weekend.
Last year and the year before, INOMICS participated in the event, and it was a wonderful chance to meet some of our readers and get in touch with academics from around the world! This year the meeting is taking place from January 3-5 in Boston, MA. The daily program of events is available on the AEA website.
For PhD students in the field of economics, the AEA Meeting can often be a useful way to meet potential employers. It can therefore be a great tool for finding a job, and it's always a good idea to dress to impress! For a useful guide to the dress code for academic conferences, have a look at this blog post on the INOMICS blog detailing what to wear and what to avoid when you're frantically rummaging through your wardrobe.
This year, there are a wide range of events to take part in, addressing a diverse variety of highly topical subjects. Some of these interesting topics include 'Analyzing the Dynamics of Social Networks in Developing Economies' and 'Experimental Finance and Neuroeconomics', or even 'Ethical Challenges Facing the Academic Economist' , and those are just taken from the preliminary schedule on January 3! There are also a number of committees focussing on issues such as the status of women in the economics profession, all of which should prove to be very informative.
After the 2014 AEA Meeting, we wrote a blog post detailing a number of relevant blogs, papers and videos to check out afterwards. Similarly, after 2013's Annual Meeting we put together this useful list of links and resources from interesting economics blogs.
If you're looking to attend in order to find a job, another way to find great academic job openings in the field of economics is to have a look at the job listings on the INOMICS website! It would also be a good idea to have a look at the 2014 Job Market Report to see where you fit in in the global market!
Also Interesting

Studying in Europe - a US American Student's Experience in Berlin, Germany

1) What is your degree in/what are you studying? Masters of Science in Business Administration. I will write my thesis with the Management chair. 2) What has been your favorite economics course and why? I have a couple favorite economics courses; namely, Game Theory, European Economic History 1 and 2, and Geography and Growth.

Studying in the USA - Two (European) Student Experiences in Charlotte, North Carolina

If you want to know what it's like to study in the US - in terms of academic structure, culture, and life in general - then read on.

Succeeding in the European Job Market for Economists

These institutions include European universities and research institutes in academia, but also many consulting firms, tech companies, think tanks, governments, and government agencies (such as the World Bank, International Monetary Fund and central banks).