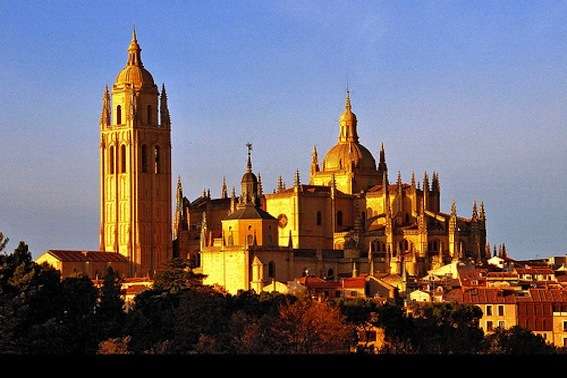 Application Requirements for Master's Programs in Spain
If you are interested in earning your Master's degree in Spain, it is important to pay close attention to the specific guidelines of the programs to which you are applying, as requirements can vary greatly from program to program. Yet, there are certain elements that tend to be quite universal across applications. Whether you are applying to a program fully in Spanish or one of the growing number of courses taught in English, you will almost certainly be asked to provide most, if not all of the following components as part of your application.
Although there is no common application one can use to apply to multiple Master's programs at diverse universities in Spain, almost all programs now either require or strongly prefer online applications. The online process usually makes it very clear to students which elements are required, so please be sure to double check each specific program before beginning your application process.
The statement of purpose, also called motivation letter or letter of motivation, acts as an introduction to who you are, what you have done and why you are interested in a given program. Any successful statement of purpose includes the following key elements: a clear and detailed display of interest in the program to which you are applying, an in-depth description of prior academic and professional achievements, a thorough explanation of how the given program fits with your long-term career goals and a solid conclusion tying this all together while highlighting why you are a great fit.
For more details on what makes a great statement of purpose, take a look at the Advice Sectionarticle dedicated to the subject.
Like most institutions around the globe, universities in Spain take the recommendation of former professors and mentors into account when deciding whether or not to offer you admission. Top universities strongly suggest that you request such letters of reference from professors with whom you have worked very closely, such as academic advisors, thesis advisors or professors with whom you have taken multiple courses.
In general, professors are asked to upload their letters of reference themselves, meaning that they are separate from the rest of your application. This is done so that the letters can remain confidential, allowing for a higher level of straightforwardness than might occur if your professors were to give their letters directly to you. Yet, many professors would prefer simply emailing their letter straight to the applicant, so be prepared for either scenario when asking for letters of reference.
Proof of Language Proficiency
If you would like to study at a major Spanish university, you now have the choice between studying in Spanish or in English, since most departments offer at least one program taught either entirely or partially in English. Regardless of the language of instruction, if you are applying from outside of Spain you will almost certainly need to provide proof of language proficiency, which generally means taking one of the accepted exams and receiving an accepted score.
For a detailed description of all of the accepted certificates and a list of the minimum scores accepted by top universities in Spain, take a look at the Advice section dedicated to that topic.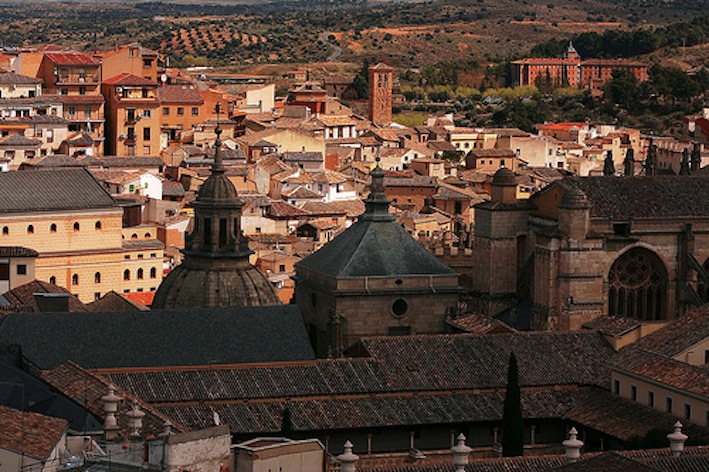 Since Spain adheres to the European Credit Transfer and Accumulation System (ECTS), it is not specifically required that you have a Bachelor's degree before applying to a Master's program, but rather that you have acquired at least 180 ECTS points in either a Bachelor's program or its local equivalent. Whether you have a Bachelor's degree or a local equivalent, it is highly likely that you will be asked to provide documentation of your degree.
In general, it is best for your admission chances to apply to Master's programs in the same or a similar discipline to what you studied for your Bachelor's degree. For certain degrees, for instance mathematics, it will be very difficult to gain admission to a Master's program with an unrelated Bachelor's. In other areas, however, for instance the social sciences, it might in fact be advantageous to have a broad background. Be sure to double check all application requirements from each program to which you are applying to avoid any unforeseen difficulties regarding your previous degree.
If you have not yet finished your Bachelor's degree at the time of applying to a Master's, you must generally submit a copy of a provisional undergraduate transcript, as well as a declaration of intent to finish your Bachelor's before the start date of the Master's program(s) to which you are applying.
Transcripts of Previous Studies
In order to prove high academic standing, most institutions ask applicants to provide a transcript of their previous studies, offering a look not only into grades received, but also which courses the applicant has taken. Since many Master's programs prefer applicants to have taken specific courses, providing a transcript is a way to show your preparedness.
Many programs post a minimum or average grade point average (GPA) of current students. Even if your GPA falls below those posted, it is important to remember that this is only one element within your application. If your transcript is in a language other than English or Spanish, you will most likely be asked to provide a certified translation of the full document.
Once you've gathered each of these application elements, double check each admissions website and make sure that you are not missing any program-specific materials. Some programs might require either additional (or fewer) elements, so it's best to always make sure you are sending the right application elements to the right institution.
If you are applying to do a business-related degree, it is quite likely that they will also ask you for a CV in order to examine your professional experience alongside your academic experience. If a CV is requested, be sure to submit it in either English or Spanish, depending on which language is stated on the given program's admissions page, and also to format it according to standard norms for Spain. Additionally, some programs require international applicants to submit copies of their passports as well as bank statements in order to prove that they will be able to support themselves while studying. Generally, however, these last elements are only required after the applicant has been admitted and has begun the visa application process.
Finally, even if you have gathered all of the requisite materials, this unfortunately does not mean you are guaranteed a spot. Be sure to follow the tips offered in the Statement of Purpose and Letters of Reference Advice Section articles in order to increase your chances of getting into the university of your choice.
Photo credit: Jose Javier Martin Esperato
Photo credit: James Gordon
Also Interesting

Decisions, Decisions, Decisions

Pros and Cons of Being A College Professor

If you're thinking about which direction to take your research career, one possibility is the professor route, teaching and researching in a university context. This is one of the most desirable jobs among young academics, and something that people often strive for. But what are the pros and cons of working as a college professor?

Were We Ready for Brexit?

The carriers must pay attention to their passport validity An erection of a harder border between the UK and EU involves not only changes in customs work, fees and tax calculations, and other money-related issues, but a lot of small details, many of which were previously ignored by carriers, and which are now critically important.

Best Countries in Europe to Do Your Economics Master's Degree

Looking for a great Master's program in Economics?