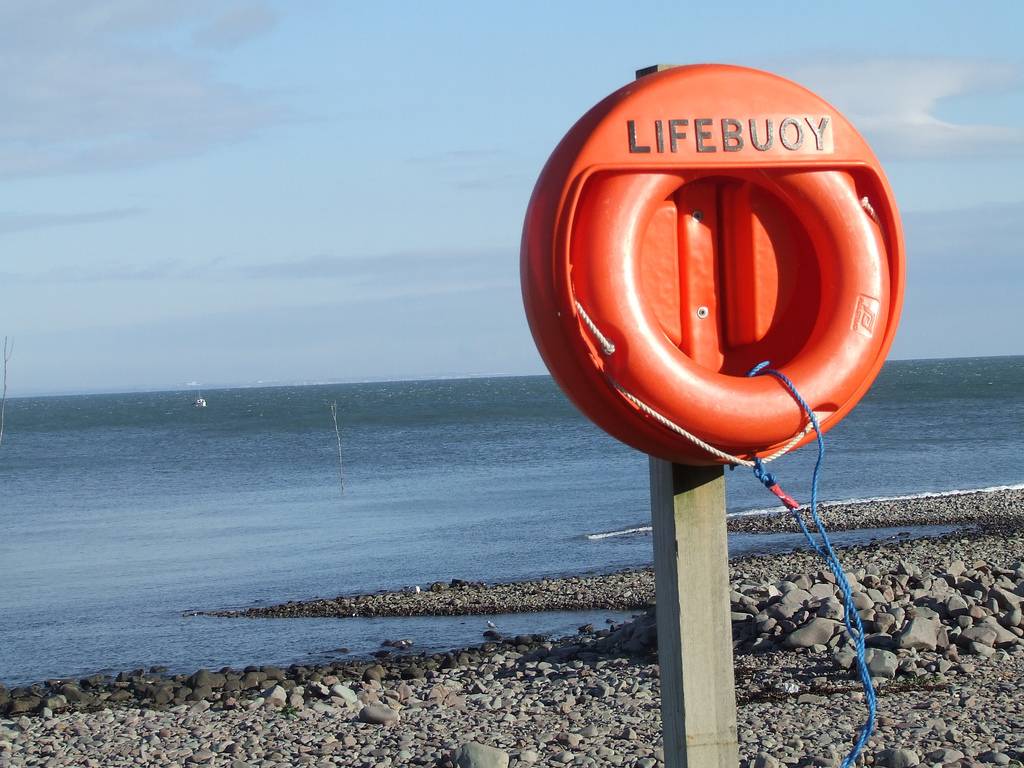 Diving Off Into Your PhD
A PhD was something I always dreamed of doing. On the one hand, it was a natural continuation of my, it now seems, life-long learning curve after my Master's degree. But, more importantly, it was also a faraway dream on the horizon that seemed worth pursuing just for its own sake. I probably knew my love of research should last me the entire doctoral spell but no one will ever be able to fully explain to you what it is like to undertake a PhD until you have finally let yourself fall into its subtle embrace.
I say 'subtle' because you definitely cannot escape feeling excited about your new occupation as a doctoral student, however you should not let the initial excitement get in the way of the hard work ahead as it is sometimes too easy to do so. PhD can also be a pretty overwhelming experience, with its ups and downs along the way, so new PhD students are well advised to take into account some key considerations when starting off. These are based solely on my own experience but I have found they are not uncommon for other PhD students and some really good books on PhD study refer to them as well.
1. There is a lot more to the PhD experience than just research. PhD work involves lots of 'side' and complementary chores on top of the actual research that you probably never thought of or simply considered only briefly. These are checking emails; keeping track of current affairs (if you are doing research on a contemporary issue like me); setting up bookmarks, alerts and RSS of relevant websites and journals; going to public lectures that might interest you or might be related to your work, or both; signing up for training courses; attending careers and networking events; writing grant applications, however big or small; preparing conference abstracts and papers; seeking out internship and teaching opportunities (if you need one); helping organise things at your Department etc. I know all this sounds like obvious stuff but I did not realise until I started my PhD what a ridiculous amount of time all these seemingly 'petty' tasks can gobble up. I am not saying all this administrative work going on in the background of your doctoral research is unimportant – quite on the contrary, it provides you with a lot of useful experience and enriches you both professionally and personally. After all, all this is in your best interests. You practically learn on the job. These 'transferable skills' are valuable in their own right, whatever you will be doing after your PhD. What I am saying is just be prepared – you have been warned!
2. Making it personal. Another aspect of PhD life worth mentioning in relation to administrative matters and research management has to do with how you want to present yourself to the scholarly community and make your research known to a wider audience in your (sub)field. This of course can be done by the conventional way of conference presentations and publications in peer-reviewed journals. But the proliferation of social media and so-called Web 2.0 has provided researchers with a great many fun ways to speak about their research more directly and more personally. Research dissemination is an essential skill and an important element of any aspiring scholar's work, and the more active a researcher is in increasing his/her professional visibility, the greater chances are that more people will learn about the research he/she is doing. So a doctoral student's logistics can also include setting up and maintaining one's own blog, website or profile on a social networking service. This way more colleagues working on related topics, potential collaborators and the general public interested in your subject could find out about your work. Two well-known academic social networking websites I have been using to showcase my research are Academia and ResearchGate. An account on LinkedInwould also be very useful as more and more people turn to it for greater professional profile, promotion and connections. All these activities involving social media will require your PhD time as well.
3. The mind-blowing diversity of the literature. When I first came to university to do my PhD I had a treacherously vague idea of what lay ahead in terms of actual research workload. A Master's experience in a similar educational environment is somewhat different from a PhD (and I have experience of three different education systems), although there is a strong 'independent study' component at both levels. Unless you have received research training in your previous study, you will be putting more effort into your PhD now. Overall, there are three types of literature I have identified for myself that you would need to rely on throughout your entire PhD toil: research/topic literature, methods literature, and 'how to do your PhD' literature. All of these three categories of books and relevant materials are important as they will guide you through your work and make your research student experience fuller and more rounded.
4. Enjoy your time as a doctoral student. A PhD is of course about being all serious and engaging in hard work. But it is also about having fun and enjoying your time as a PhD student. Many forget that. As much as you realise the responsibility bestowed upon you by your Department and, most importantly, yourself to conduct the research laid out in your application proposal, the ambition should not get in the way of living a well-balanced life. This implies a life where hard work is interspersed with regular spells of rest and fun. Sometimes a feeling of being overwhelmed by your research can only be solved by going out and enjoying the things you just like doing. The small pleasures of life help us keep our sanity and, ultimately, taking our minds off the pressing issue at hand can only boost our creativity, motivation, lateral thinking and help generate new ideas and fresh thoughts. All in all, whatever rocks your world – just don't forget to have fun!
Image Credit: Ruth Flickr