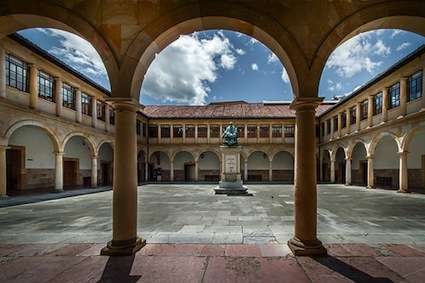 Finding Funding for a Master's Program in Spain
Although the range of tuition fees is quite broad in Spain (depending on the program, discipline and university, you may be asked to pay anywhere between a few hundred and many thousands of euros), nearly every Master's program requires some level of payment. Thus, it is a good idea to carefully look through the admissions pages of each program you're interested in and be fully aware of tuition requirements before you apply.
Once you know what level of payment you are expected to pay, you can begin planning how you will secure commensurate funding. Since proof of financial security is required when applying for a visa, it's a good idea to start securing funding as soon as possible once you make the decision to earn a Master's degree in Spain.
There are a number of different channels one can tap into to secure funding, including grants, scholarships, stipends and loans. In this article, we will offer advice and information about each of these possibilities in relation to earning a Master's degree in Spain.
Many of the grants awarded to foreign students studying in Spain are provided by the Ministry of Education, Culture and Sport. To be eligible for these grants, however, you generally need to already be a legal resident of Spain, meaning that most grants do not allow applicants to apply if they are currently residing outside of Spain. Make sure to look at the stipulations and particularities of each individual grant to be sure you are eligible.
The Spanish Agency for International Cooperation and Development, which is part of the Spanish Ministry of Foreign Affairs and Cooperation, also provides a wide array of scholarships via MAEC-AECID, an online portal covering a wide array of issues. These grants are generally aimed at graduate students and often require a high level of Spanish language proficiency. The website itself has limited content in languages other than Spanish, so if you are not already familiar with the Spanish language this might not be the right opportunity for you. Certain grants also require that you live in university housing and are no older than 35 at the start of the course. Please check individual grants for specific information.
There are also a number of foundations that offer grants to foreign students, including many that specifically target students from Latin America. Many of these grants are provided through the Latin-American Postgraduate University Association (AUIP). More information about the various programs and grants they offer can be found on their website.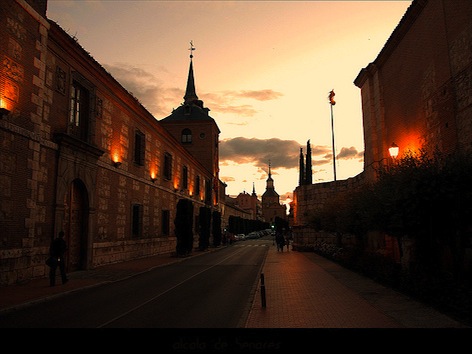 Most scholarships for Master's programs are provided through the individual university, meaning that students can apply for them in conjunction with applying to a program.
To search for such scholarships, browse lists like those offered on INOMICS or head to the individual websites of programs you are interested in and look through funding options. If none are shown, contact the university admissions office and ask about specific opportunities for foreign students.
Additionally, the Erasmus Mundus program offers a number of scholarships for international students. These scholarships are also generally tied to an individual program, so you should take a careful look at the Erasmus Mundus website for further details. You can also find more information about Erasmus exchange programs in the Advice article titled Tips on Studying Abroad in Spain at the Master's Level.
Stipends are often provided to international students through foundations or government institutions based in their home countries. For instance, if you are interested in studying in Spain you should take a look at opportunities posted by groups supporting international education before you go.
Stipends are often given a single time, unlike many scholarships and grants, which tend to cover the full duration of one's studies. A stipend can sometimes act as supplementary funding, however, and thus should not be discounted when searching for educational financing.
Banks in most countries will offer loans to cover tuition fees. If you are interested in taking out a loan in Spain to pay the cost of studying in that country, you will most likely have to have lived in Spain for a certain period before being permitted to do so. For this reason, if a loan seems like the best or only option for you then it is probably recommendable that you look into lending options in your home country prior to enrolling in a graduate program in Spain.
Photo credit: Mariluz Rodriguez
Photo credit: Jose Javier Martin Esparto
Also Interesting

The Lives and Livelihoods Fund

Four years ago, the world adopted an ambitious set of Sustainable Development Goals (SDGs) designed 'to end poverty, protect the planet and ensure that all people enjoy peace and prosperity by 2030'. Despite rising life expectancy and the eradication of many endemic diseases, more than 400 million people in the member states of the Islamic Development Bank (IsDB) still live in absolute poverty, subsisting on less than US$1.90 per day. It is, perhaps, these countries that face the greatest challenges in fulfilling the SDGs.

Best practices for every stage in the job recruitment process during Covid-19

Here we've compiled a list of tips and solutions to help make your recruitment plans more befitting. Job Advertising: Communication is key! Being as clear as possible in the job description in terms of the role, expectations and tasks to be performed, will help build a good rapport and trust with job applicants. Include flexible working hours, childcare, health insurance and the possibility to work remotely to incentivize applicants.

Additional Courses to Improve Your Prospects in a Career in Economics

If you're doing an economics degree and thinking about ways to maximise your career prospects once you graduate, there are lots of courses outside the realm of economics for you to choose from. From business to programming to statistics, there are plenty of areas which can help you improve your chances of getting a job and widen your skillset more generally, if you've got the money and time to enrol on one.