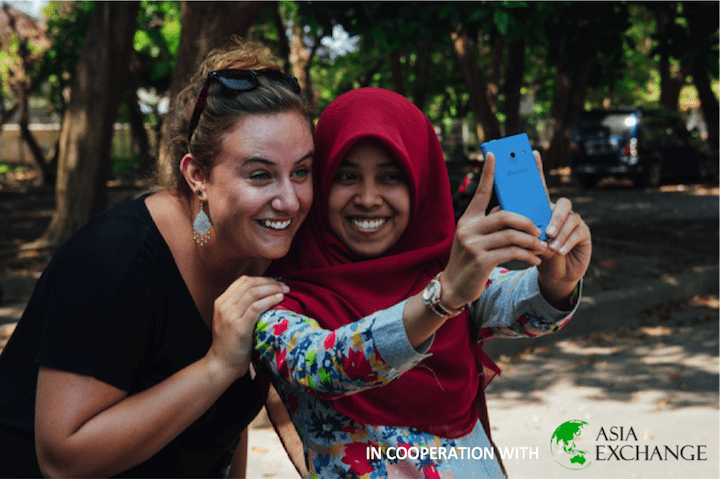 Five Best Ways For Making Friends While Studying Abroad
One of the most important factors affecting the total experience of your semester studying abroad are the friends that you make. While some students go on a study exchange with a friend or a few from back home, many decide to go abroad by just themselves.
Whereas for some students it is easy to make friends, for others – especially so when in a foreign country with no existing social contacts – it can feel a little confusing and overwhelming having to go out and try to make new friends. But it's all part of the experience! Learning to interact with new people in an entirely different environment will develop your social skills, and also let you meet amazing people that you otherwise wouldn't.
To help our Master's students just beginning their study adventure abroad, we asked our colleagues at Asia Exchange who organize student exchanges to Asia for some tips on how to make friends and how to have a social life when studying abroad.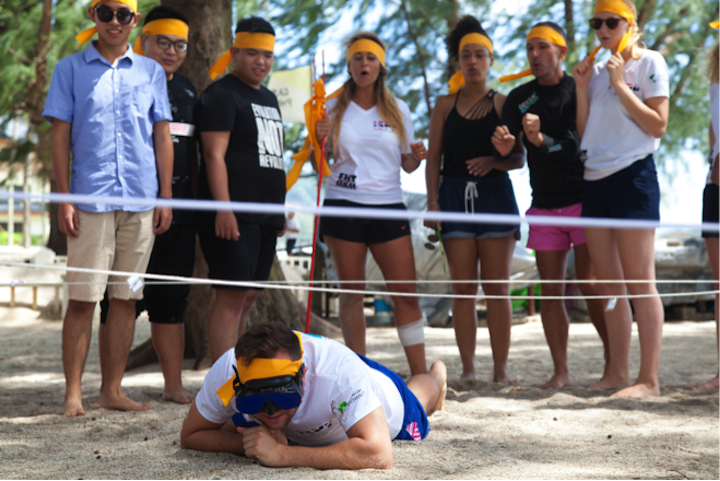 Friends make your time abroad memorable! Make sure you actively try to be social, and always keep a smile on your face!
1. Talk to people
We really mean it. Don't be afraid to use English or any other foreign language that is commonly spoken – or better yet, if possible, learn the native language of the country you are visiting so you can communicate with the locals even in their own language! You don't need to try and have deep conversations with every single person you meet, but at the very least, nicely greeting each and every person you encounter will get you started on the mission to making more friends. This may seem a bit too obvious but another important thing to always remember is to smile; people are more likely to have a nice first impression on you if you appear as a positive person rather than a grumpy foreign student. It is good to remember that most of the best human relations that you will have in your life will start from nothing more complicated than saying "Hi". So in a nutshell, talk more, and make more friends!
2. Participate in extracurricular activities
As a part of the orientation week, Asia Exchange organizes a so-called "Ice-Breaking Party" at most of their study abroad destinations to help new students get to know each other. Orientation day and any trips and parties organized by the university are excellent ways to get to know some of the other students. Make sure to take part into all the extracurricular activities you can, and get to know the people you are studying with better! Also outside the university, stay active with any hobbies that you may have – going to the gym, playing basketball at a public court, or joining a local photography group are some ways to get to connect more with local people who share a similar interest with you already. Once you get to know some of these people with a shared passion, you are likely to become friends with them and not only will you get to practice your favorite hobby, you will create a new social network that may be outside your university peer group.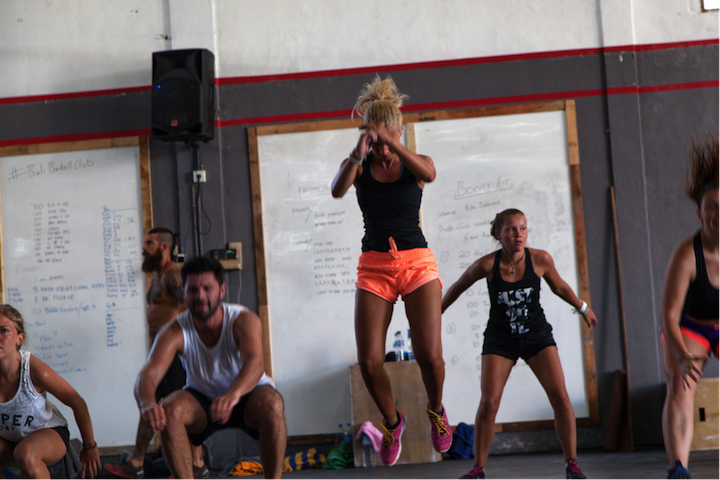 Joining a gym can be a great way to make friends that share a similar interest with you.
3. Eat out
Ice cream, fried rice, raw-cooked porridge… It doesn't matter what sort of food tickles your fancy but the key thing here is to go and eat out often – students who sit at home eating a bag of chips watching TV are less likely to make new friends. Eating out is one of the best ways to combine the always-so-rewarding hunger-fix into potentially making some new friends! Again, it's essential to remember the first tip, which was to talk to people. So – go out, eat out, talk to people, and grab a drink together if you feel like it. It is no secret that a key to a man's (also woman's) heart is good food. We are happier when full, and happy people make more friends! Many successful businessmen tend to always combine important business meetings to a nice meal as the way our brain functions simply makes us feel better and happier after we've eaten. So don't ever be afraid to go out for some food and a drink!
4. Never say "no"
Ok, maybe sometimes it is acceptable. We recommend you to use common sense. What we mean by "never say no" is that you should never deny a nice invitation to something social. Here are some of their pieces of advice. Playing soccer, exploring the surroundings of your host city, attending social events are all opportunities to increase your social network. It's easy to say no, but when you are on exchange, you should definitely try and take on every opportunity you get to meet new people – unless your mid-term exam is tomorrow morning, and you are not feeling 100% confident about passing it.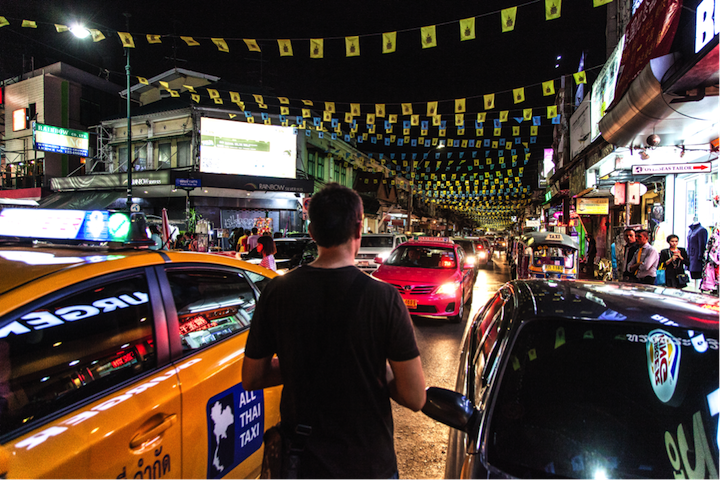 Adventures are waiting just around the corner. Never say no when someone invites you to do something social!
5. Social Media and Apps – use them
At Asia Exchange, they always connect their students on Facebook already before the exchange semester even starts. It is easy for you to communicate with other students about travel plans and such on these groups, and you should not hesitate to share ideas and ask questions about the approaching exchange semester. Besides Facebook, there are also apps for meeting people while in a certain area. Even Tinder may help you meeting local people to show you around the city. Some Asia Exchange students studying in Bangkok had had many city tours and outings with people that were happy to show them around some of the beautiful areas of the city. So just use your creativity, and look up some of the latest popular apps for connecting with other people around you!
If you would like to learn more about the study abroad programs in Asia, see Asia Exchange's website.
Asia Exchange enables students to take part in study abroad semesters and internships in Asia. Since 2007, Asia Exchange has helped 4000 students from 400 universities and 45 countries to study in Asian universities. Nine high-quality partner universities are located in South Korea (Seoul), Malaysia (Kuala Lumpur), China (Shanghai, Guangzhou), Thailand (Bangkok, Phuket) and Indonesia (Bali, Lombok).
Also Interesting

Optimise your Recruitment Strategy for Economics PhD Positions

Candidates can find more information in our guide on how to successfully apply to a PhD in Economics. For institutions aiming to find the best international talent for their PhD positions, the most important question is how to reach the right audience, primarily current master's students. You don't want to waste all your budget chasing after the wrong candidates.

8 Qualities Which Will Get You Through Tough Times In Your PhD

1. Creative Thinking When things go wrong during your PhD program – which they surely will! – then you need to find creative solutions. If your initial analysis found no meaningful results for your primary question, did it reveal other interesting insights? If your pilot experiment didn't work out, can you salvage the data or design a better experiment? Perhaps you couldn't find the data you were hoping for – would finding a suitable instrumental variable help fill the gap?

A Post-PhD Career in Research: Jack of all Trades, Master of Some

The importance of writing as communication It is indeed true that researchers like us (post-docs, research fellows, senior researchers, and so on) working in academia or in public/private/non-profit institutes spend a lot of time at their desks: writing articles, among other things. We maybe Doctors of Philosophy, but in reality, we are Masters in Writing and a few other things. This is because the demands of a researcher's role requires us to be jacks of a lot of trades and masters in some.