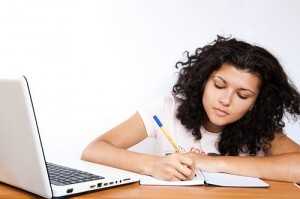 Graduate Degree in Marketing – Is It Worth It?
In previous posts, we've delved into the pros and cons of pursuing a PhD in math, political science or economics, while also weighing in on the debate about the relative value of an MBA vs. PhD. In this post, we'll combine these two streams of argument while focusing specifically on the field of marketing. Though marketing has some overlap with other disciplines, such as economics and business, it's often considered less academic, making people question the value of education over practical experience.
Yet, in today's tough job market, having top qualifications and a specific skillset is precisely what gives you edge, thereby securing a good return on the investment you made in education. Within the field of marketing specifically, which is largely focused on brand innovation and promotion, having the proper know-how can mean the difference between securing a top position straight away and getting stuck in the slow climb up the ladder.
As this Guardian article points out, marketing professionals with graduate degrees tend to have more breadth and depth in their skillset than those who have only gained experience on the job. For instance, earning a Master's or PhD in marketing will help you build expertise in research, data analysis, presentation skills, writing, quantitative reasoning and strategic thinking. This type of toolkit opens doors in terms of the type of position you are qualified for, while also allowing you to look at positions with more responsibility, respect and higher pay.
When it comes to choosing a specific type of marketing degree to pursue, it is important to keep in mind what type of career you would like to have. If you are more interested in the theoretical side of things and would like to remain in academia, a PhD is the right choice for you. Otherwise, the choice comes down to Master's vs. MBA.
Most Master's programs do not require much prior work experience, while MBAs tend to value this highly. Master's programs tend to offer more depth specifically in the field of marketing, while an MBA with a marketing focus will prepare you for more diverse paths. If you chose to go the Master's route, there are many great programs available around the world, such as those at the HEC Paris in France, Warwick Business Schoolin the UK, Stockholm University in Sweden, or Columbia Business School in New York. Each of these programs allows students to tailor their studies and pursue individual research in the subfield of their choice.
Whichever path you choose, however, higher qualifications can be directly helpful in the job market, which is something important to keep in mind in the current economy.
To browse programs in marketing and other areas, head to INOMICS.
Photo credit: CollegeDegrees360
Also Interesting

Academic Cover Letter Samples

When applying for a academic position as a researcher, lecturer or for a fellowship, a cover letter is usually required to accompany your CV. Stating your particular interest in the role, and showing how your experience enables you to excel at the job, is the aim of a successful cover letter. They can be one of the most important parts of your application, giving the recipient an idea of who you are and what your relevant expertise is. Essentially, it's the first impression an institution will have of you, so it's important to get it right.

Applying for a Conference

How to Write a Successful Motivation Letter for Economics Conferences

When you apply to present at an economics conference, you'll often be asked to provide a letter of motivation along with your abstract and CV. This is used to decide which applicants will be invited to give a talk or poster presentation at the conference. But what information should this letter of motivation contain, and what's the best way to increase your chances of being accepted to present?

Best practices for every stage in the job recruitment process during Covid-19

Here we've compiled a list of tips and solutions to help make your recruitment plans more befitting. Job Advertising: Communication is key! Being as clear as possible in the job description in terms of the role, expectations and tasks to be performed, will help build a good rapport and trust with job applicants. Include flexible working hours, childcare, health insurance and the possibility to work remotely to incentivize applicants.