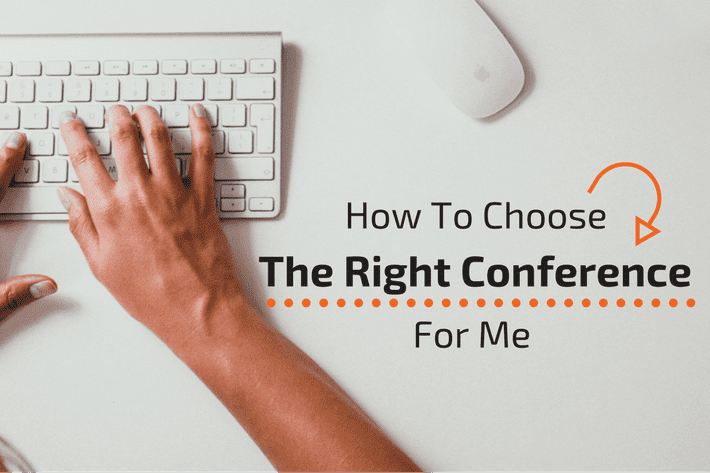 How to choose the right conference for me
With so many great conferences being held every year, it can be hard to decide which you should attend. Most researchers have a limited budget for conference travel, so it's important to pick your conferences wisely. But how do you know which conference is right for you and for your career? Here are five factors to consider when choosing a conference to attend.
National or international?
The first factor to consider is whether you would like to attend a national or an international conference. National conferences are aimed at researchers from a particular discipline within their home country, while international conferences are for researchers from all over the world. International conferences lend to be larger and more well-regarded, so if you're looking for the biggest boost to you career then you should attend an international conference. However, there are also good reasons for attending a national conference: they are generally cheaper in terms of travel and attendance costs, so are better if you are on a tight budget. Also, if English is not your first language and you are not very comfortable with it, you might want to consider a national conference. International conferences generally operate in English, while national conferences operate in the local language, which may be more comfortable for some attendees.
Large or small?
Conferences can be small, with fewer than fifty attendees, or large, with thousands of attendees. These give rise to very different conference experiences. Large conferences give you the chance to meet vast numbers of people and to create a very large network, but only if you are diligent about taking note of names and contact details and then following up with people afterwards. Large conferences are also more likely to attract big names in your field, so if you want to make contact with famous researchers then they are a good option. There are advantages to a smaller conference, however. With fewer people attending, it will be easier to get to know them and the socializing is likely to be more casual. Also, you usually have a greater chance of being accepted to present a poster or to give a talk at a smaller conference, and having a talk on your CV is always impressive, even at a small conference.
Specialist or general?
Conferences may be focused on a very specific topic, or they may be more general. At general conferences, any topic within the relevant subject would be appropriate for presentation or discussion, whereas at a specialist conference, the presentations and discussion will revolve around a particular issue within the field. In some cases, you may find a general conference which has a theme for the year. The better your work fits to the conference's theme, the more likely you are to be accepted to present, so if you can find a conference in your particular topic then that is usually preferable. However, general conferences can also be very useful to keep you informed about the latest developments being made in all areas of your subjects.
Single discipline or interdisciplinary?
In addition to the specialist or general factor, conferences may be single discipline or multidisciplinary. For example, a specialist conference could be held on European economic polices for international aid, while a general conference could be about the whole topic of international development. In this case, a single discipline conference could look at these topics in terms of economics, while an interdisciplinary conference could include sociologists, historians, and politics researchers too. Single discipline conferences will be full of familiar names, faces, and topics if you have been working in the field, and can be helpful when you need input from other researchers with similar backgrounds to you. An interdisciplinary conference, on the other hand, will expose you to a broad range of methodologies and approaches which you might not have been aware of previously.
Just the conference or extra events too?
Finally, consider that most conferences run for between two and five days. However, there may also be additional events before or after the official conference days, such as workshops or training. If you are interested in expanding your skills, for example by attending a workshop on data analysis, then you can look to see if there are additional events around the conference that could be beneficial to you.
We hope this helps you to choose the right conference for you. You can find a list of all of the biggest conferences right here on our website: https://conferencemonkey.org/top/conferences
---

---
Also Interesting

A Post-PhD Career in Research: Jack of all Trades, Master of Some

Our favorite caricature of a post-doctoral researcher: a frail man (or woman) with unkempt hair, hunched in front of a computer screen, with a half-filled cup of coffee by his side. As the coffee gets colder and time flies by, he appears oblivious to his surroundings – he is happy spending long hours at his desk conceptualizing arcane theory on obscure topics the real world does not care about. He is in a state of eternal tapasya – meditating on his eternal love-affair with knowledge… because, life is an eternal quest for knowledge!

The Anxiety Epidemic

As has been recently documented on INOMICS, students across the world face a mental health crisis of unprecedented proportions. Columnist James Matthew Alston investigated the phenomenon, looking particularly at university responses - his conclusions made for tough reading.

Best practices for every stage in the job recruitment process during Covid-19

Here we've compiled a list of tips and solutions to help make your recruitment plans more befitting. Job Advertising: Communication is key! Being as clear as possible in the job description in terms of the role, expectations and tasks to be performed, will help build a good rapport and trust with job applicants. Include flexible working hours, childcare, health insurance and the possibility to work remotely to incentivize applicants.